It would be unreasonable to argue the importance of off-page SEO. But it would also be absurd to assume that you can master it in no time.
The right approach to off-site optimization requires patience, observance, and consistent monitoring of metrics over a long period of time. So, to make it less stressful for you, we've created a checklist with 27 tasks to help you sail through the turbulent waters of off-page SEO.
However, let's first quickly discuss what it is, how it differs from on-site optimization, and what strategies it includes.
What is Off-Page SEO?
Off-page SEO is a set of tactics you apply outside of your website to boost its search engine rankings and drive traffic to it. These tactics include a link building strategy and outreach, various forms of content marketing, social media marketing, events, reviews, digital PR, etc.
What's the Difference Between On-Page and Off-Page SEO?
The main difference between on-page and off-page SEO is that, in the first case, you deal with activities applied to the web page itself, and in the second case, you focus your SEO efforts on strategies outside your website to improve its online visibility.
Besides, you can notice the difference by looking at the key off-page and on-page SEO factors (e.g., page speed and other technical SEO parameters, meta title, meta description, etc.), which we've covered in our previous guide.
But which approach would actually have more leverage over your search rankings?
The answer is both.
For instance, it's totally possible to get traffic and even climb up the top ten SERPs without external links, with properly done keyword research, internal linking, etc. However, if your niche is too competitive, then no matter how well your page content is optimized, there will always be a competitor with something better and more relevant to offer.
If you think it's purely speculative or subjective (after all, we are a link building agency), consider Google's official position:

Google confirms that links are an important factor in the PageRank algorithm.
Adding to the proof that links impact your position in search engine results pages is actually the recent link spam update intended to neutralize spammy links, thus decreasing a site's position in search results.
Of course, we can expect more such updates in the future:
«My biggest outtake from the recent December 2022 link spam update is that Google continues to devalue bad backlinks while moving to a more «AI-Algorithmic» way to detect them.

They even gave their AI system a name — Spambrain!

Nothing's new here — Google doesn't want you to buy links as it specifies in its Spam policies, however, they keep recognizing that quality links are important for a site's ranking as they keep doing these updates and signaling site owners that you should only get natural, quality links.

We should expect these kinds of updates to continue in the future and hear less and less about websites that are hit by manual actions.

Site owners should focus on creating valuable content and building genuine relationships with other website owners and influencers. That way, they can earn natural links that will improve their website's visibility and rankings in the long run." - Shai Belinsky, SEO Manager at Similarweb.
With the importance of off-page SEO clear, let's move on to the strategies it involves.
9 Important Off-Page SEO Techniques
The best part about off-page SEO is the variety of tactics available within its scope. Some, of course, are more popular than others, but all of them are equally effective.
Let's break them step by step.
Technique #1: Link building
As we already established, links play a crucial role in helping you go up in SERPs, as they are a vote of confidence from other websites.
The key thing, of course, is that links are not created equal. And you can look at this phrase from different perspectives.
First of all, there is an unwritten rule to build one backlink from one referral domain. There's a good reason behind it: Google prioritizes the diversity and quality of referring domains over the number of backlinks. So, building a bunch of links from one-two domains most likely won't help you rank higher.
What's even more important is to only engage in white-hat link building tactics, such as:
Building relationships with webmasters;

Finding unclaimed mentions;

Fixing broken links;

Reclaiming lost links;

Aiming for competitor's links

Guest blogging.
Of course, it takes a while for these tactics to bring tangible results, which makes people sometimes resort to shortcuts, such as excessively acquiring paid links. Needless to say, it doesn't end well.
We actually had a situation in our practice where we had to help a new client get their website back on its feet after a manual penalty for paid links. A dip highlighted in the screenshot below shows when the penalty happened: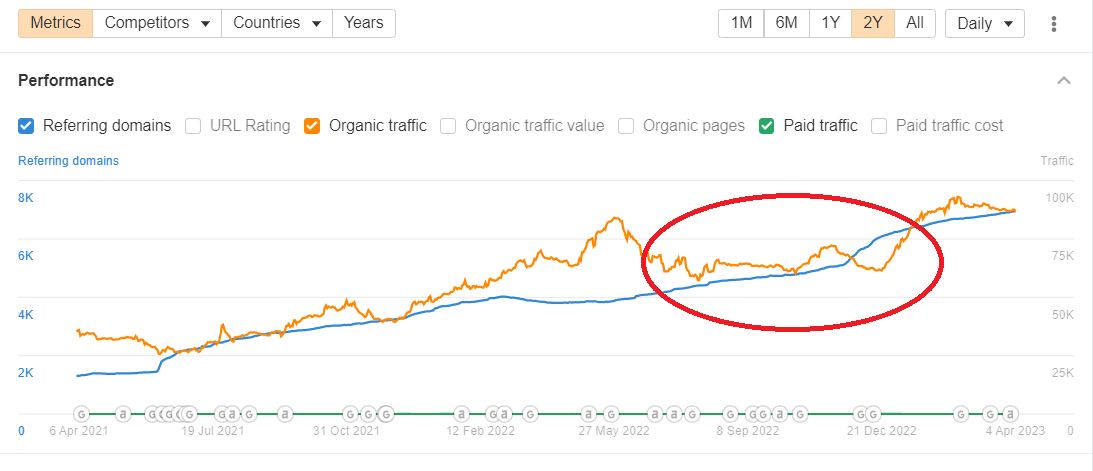 Manual penalty from Google for paid links (Ahrefs report).
So, the bottom line is that it's important to keep your backlink profile clean and healthy, which means it should possess the following characteristics:
Relevance

— backlinks should come from websites in your industry & niche.

Naturalness — treat backlinks as an extension of your content

(

which is barely possible if they are placed forcefully).
Quality/Authority

— links should come from legit websites continuously investing in SEO and content marketing.
Here, we'd also like to highlight the importance of building links with diverse anchors. If the anchors are over-optimized (too many of them include the target keyword), Google will recognize it as a pattern and start giving you less priority.

Below is a perfect example of what an over-optimized anchor text can do to a page's visibility: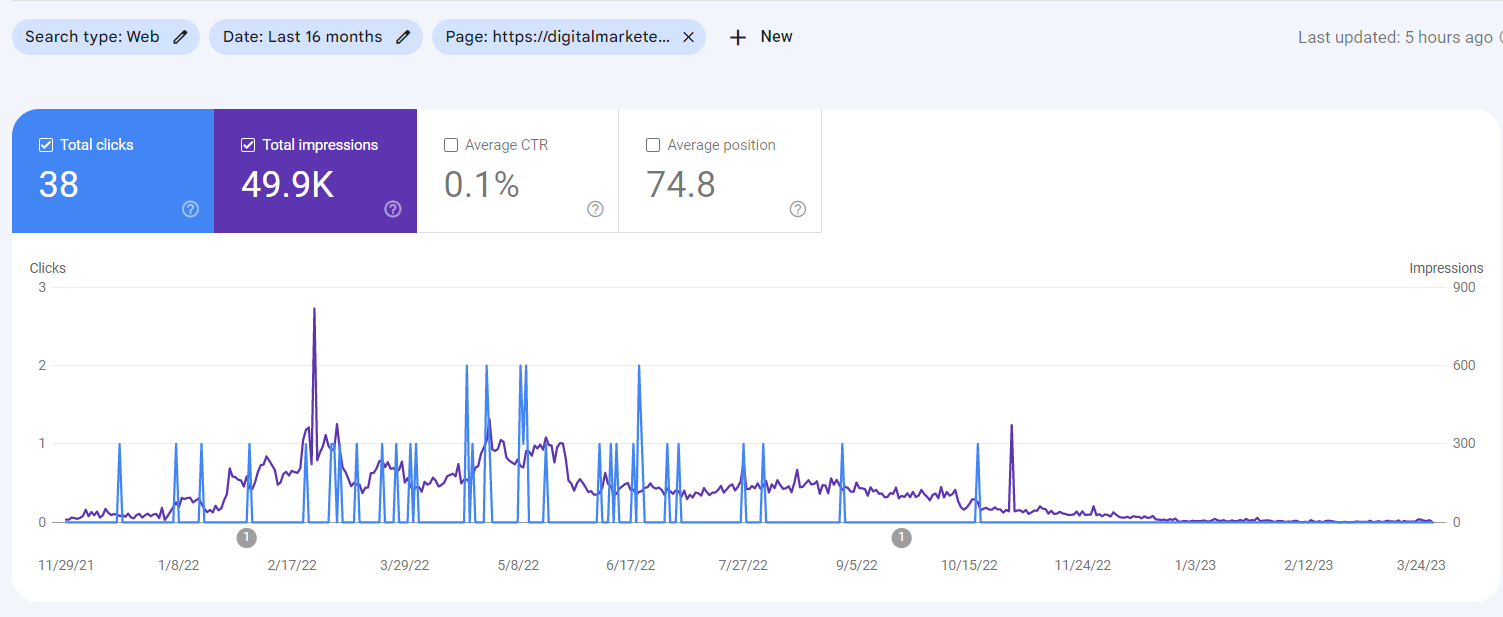 Screenshot from Google Search Console showing the result of building links with over-optimized anchors.
Technique #2: Social shares
The role of social media engagement in rankings is a disputable matter.
Google explicitly shared a while ago that it doesn't consider social signals a ranking factor. But SEOs think otherwise.
CognitiveSEO analyzed the correlation between social shares and position in SERPs and found that the websites in the top three results also had more content reposts on Facebook: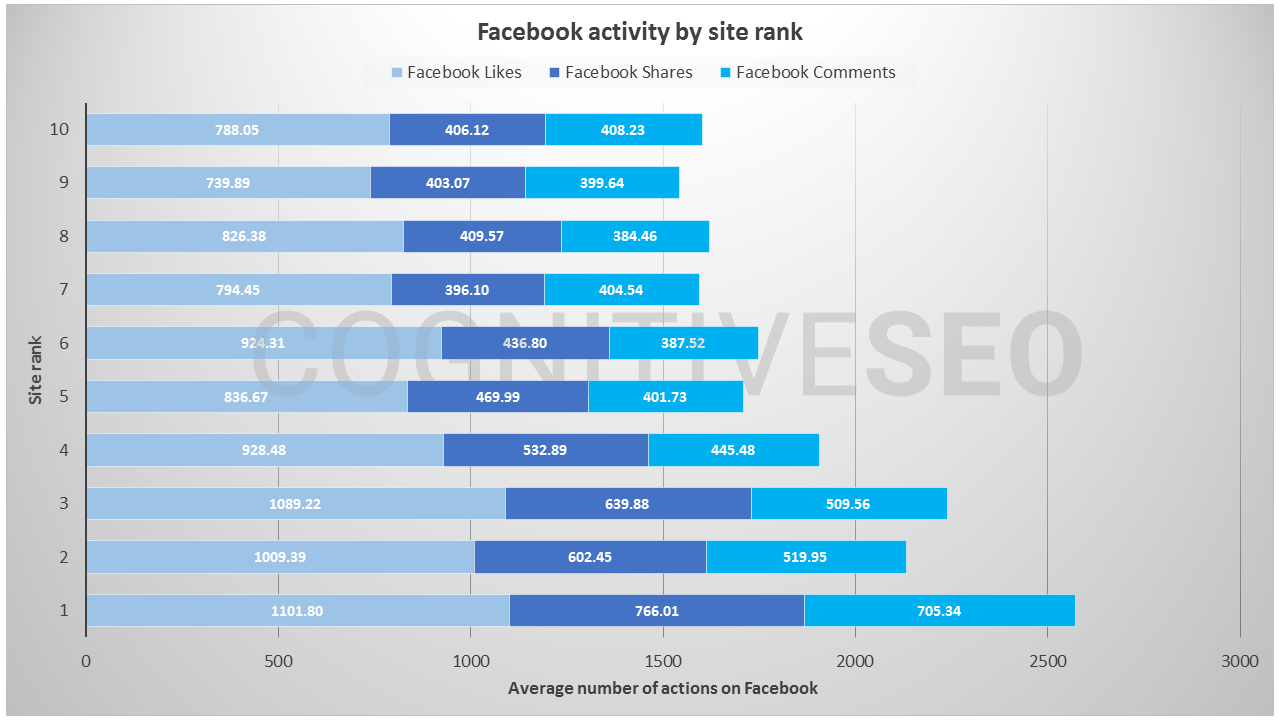 Correlation between Facebook engagement and Google ranks.
Notably, other engagement indicators (likes and comments) didn't factor in the website ranks as much.
Of course, it's a correlation, not a causation study, but these results at least lead us to believe that Google also treats social shares as a vote of confidence in your content. After all, the more people repost it, the more it shows the search engine that people trust you (and trustworthiness is one of the E-E-A-T factors).
It's also worth mentioning that social shares contribute to the diversity of your organic traffic, and Google counts in social media platforms as a traffic channel in Google Analytics:

Website traffic channels in Google Analytics.
So, even though links from social media channels don't pass link juice, they play a role in building up your online presence.
Technique #3: Digital PR
Digital PR refers to a set of content marketing techniques focused on raising brand awareness by increasing your visibility in the digital space. Its strategies include collaborating with journalists, publishing press releases on reputable news outlets, working with influencers, etc.
Here's a perfect example of Digital PR in action: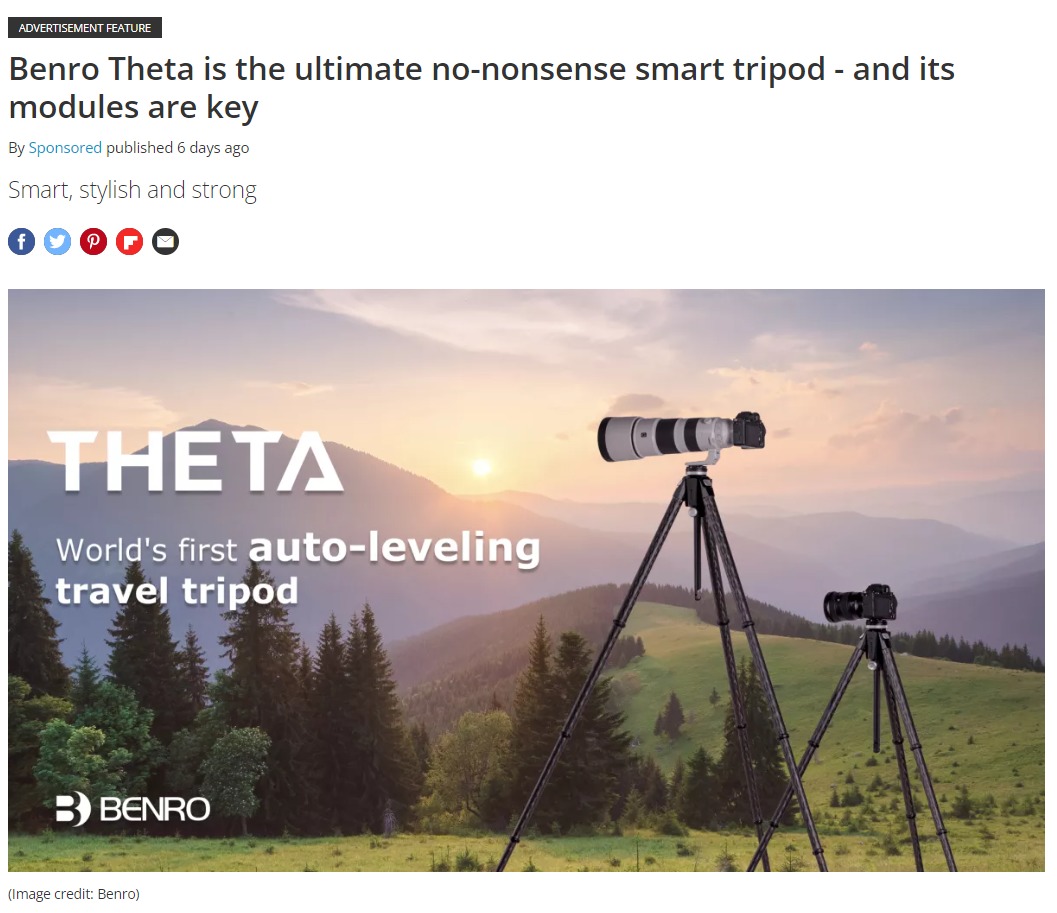 Sponsored article on TechRadar.
TechRadar often posts gadget reviews, some of which are paid. The example above is an overview of a travel tripod and its features (GoLive modules, optical matrix sensors, etc.) which many beginners and professional photographers will find useful.
Now, how will the manufacturer of this tripod benefit from a sponsored article on TechRadar?
First and foremost, it's about reaching a relevant audience and increasing conversions. TechRadar is a reputable website among people interested in tech, and having it vouch for Benro's product can help bring in new leads.
Besides, since the discount link in this review is dofollow (sometimes such resources allow only nofollow links), it passes link equity and reputation, giving a great boost to the brand's domain.
On that note, since digital PR has such a big impact on brand awareness, there's very little room for mistakes.
So, we asked an expert in digital PR to share some of the most common malpractices to help you get this strategy off on the right foot.
«— Expecting that replies to journo-requests will be turned around quickly: some brands may be able to respond right away when you flag opportunities with them, but others who have a lot of stakeholders and layers of sign-off might take a lot longer to get back to you. To get around delays and avoid missing journalists' deadlines, try getting commentary on recurring topics and popular seasonal themes approved ahead of time. That way, you've already got something ready when certain requests pop up. This isn't feasible for every industry but can be easy for B2C activity in particular, where there are often more «hooks» around things like national holidays, pop culture launches, or annual events.

— Not having professional bios ready for brand spokespeople: journalists want to know that your experts really are experts, and having a formal bio ready with credentials included means you've got one less thing to wait on your client for when opportunities arise. Ideally, you should be pitching a genuine subject expert client-side, rather than a marketing person — unless the subject you're pitching around is marketing!" - Tabby Farrar, Head of Content and Digital PR at Candour.
Technique #4: Local citations
Local citations (a.k.a. NAP citations) are online mentions of your business's name, address, and phone number.
There are two types of local citations:
Structured

. In this case, your website's NAP information appears on relevant business directories, such as Google Business Profile, Yelp, etc. Structured local citations should appear in the relevant directory — it will help Google pinpoint the industry your business belongs to.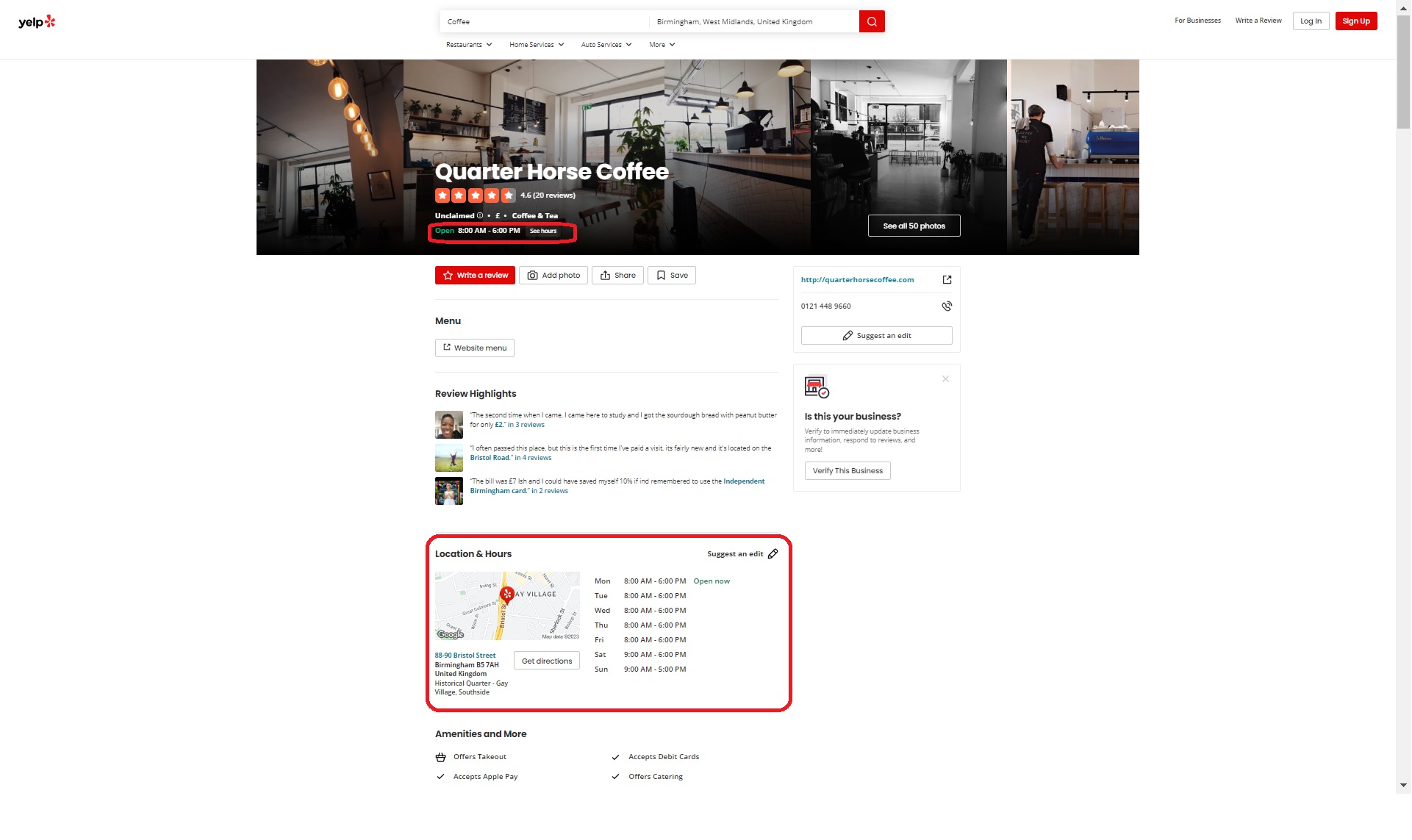 Example of a structured local citation on Yelp.
Unstructured.

Here, your business's NAP information appears in a source but not in a structured way. For instance, it can come up in an article in a local newspaper, like in the example below.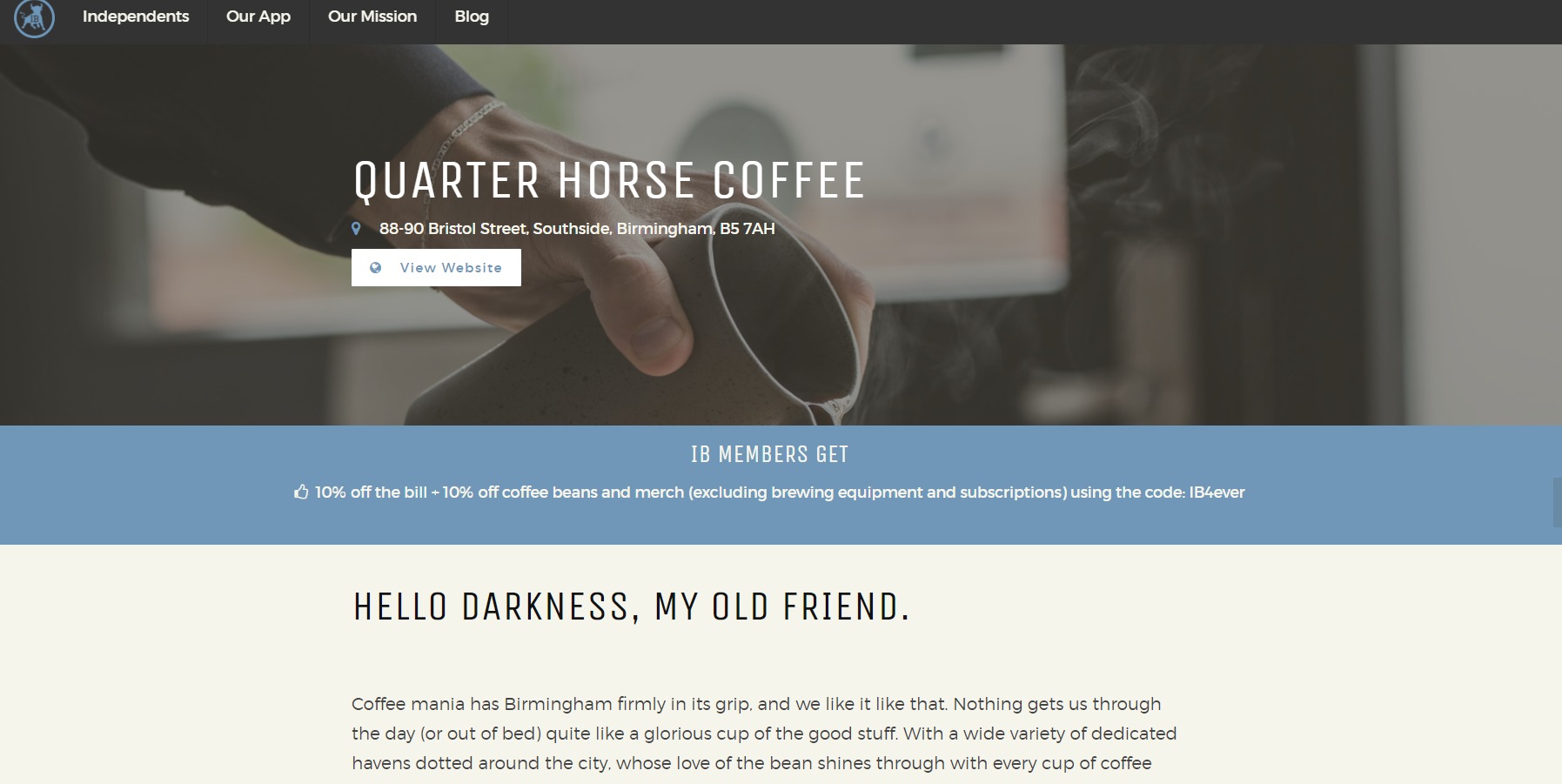 Example of an unstructured citation on Independent Birmingham.
NAP citations indicate to the consumer when your business is open and where it is located, so there's no wonder they appeared in the top 5 of the local SEO ranking factors in Moz's survey.
That said, local citations won't work in favor of your search appearance if you aren't precise and consistent with information in the NAP. By precision, we mean, for instance, following your working hours to the tee, even updating them for the holidays in your GMB profile.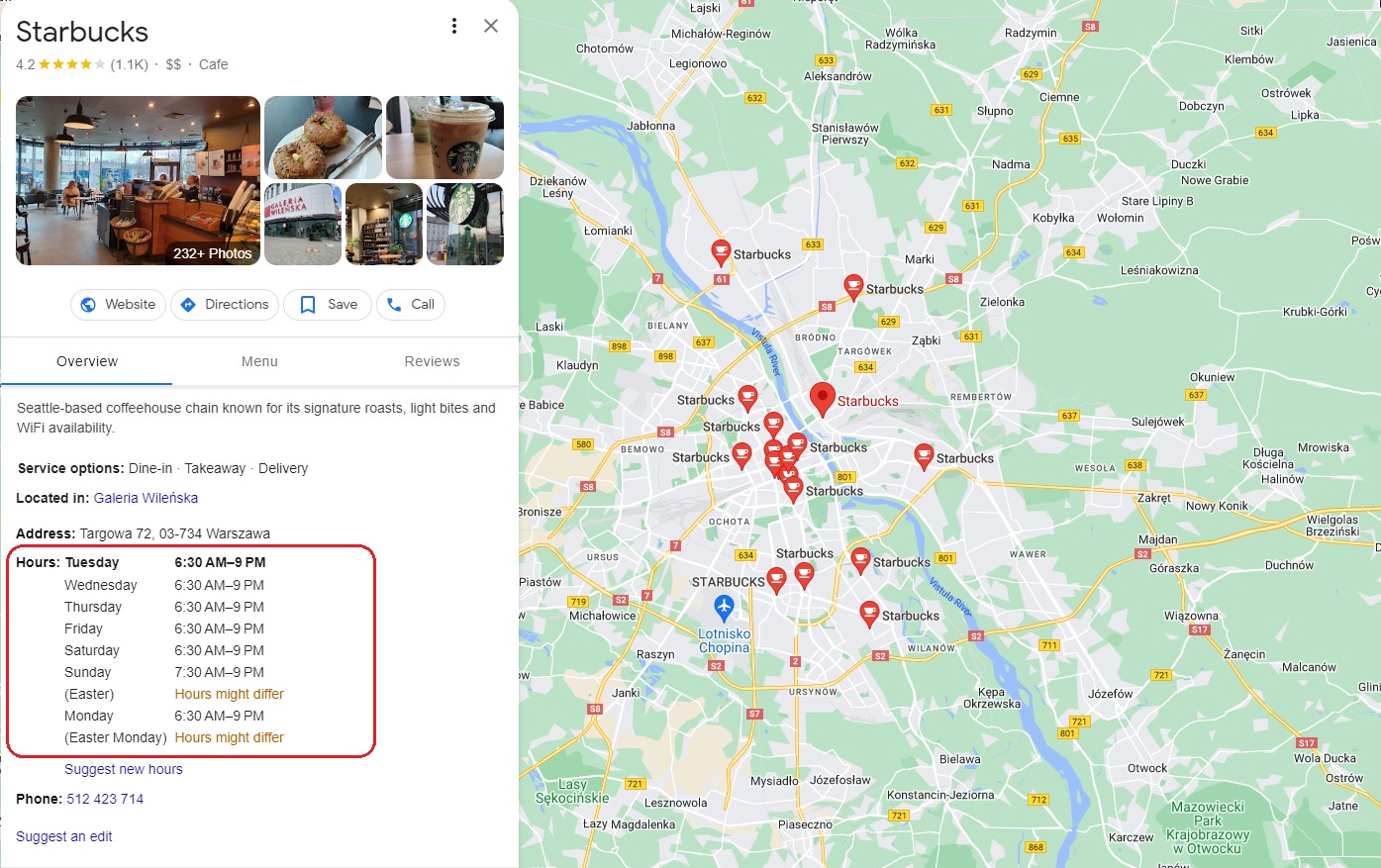 Updated work hours for holidays on Google My Business.
Also, don't forget that once you verify your business's location as an owner and get featured on relevant industry and niche directories, doing monthly NAP citation audits is a must to keep this information relevant to the searchers.
Technique #5: E-E-A-T
E-E-A-T is the concept describing Google's approach to structuring the SERPs in a way that would provide users with relevant and helpful information.
The abbreviation stands for experience, expertise, authoritativeness, and trustworthiness, with the experience part added during Google's December 2022 update.
In other words, content on your website should:
Share real-life experience using a product or service

Show your profound knowledge of the subject matter

Appear on a reputable source and be shared by other industry leaders

Ensure total accuracy and transparency
But hold up — if we're talking about content on a website, it means E-E-A-T has more to do with on-site than off-site SEO, right?
Yes and no. E-E-A-T is not something you can immediately add or remove by tweaking the technical characteristics of your website. SEO tools also don't use a complex E-E-A-T analysis.
Rather, Google uses this concept as a range of proxy signals indicating your site's authority.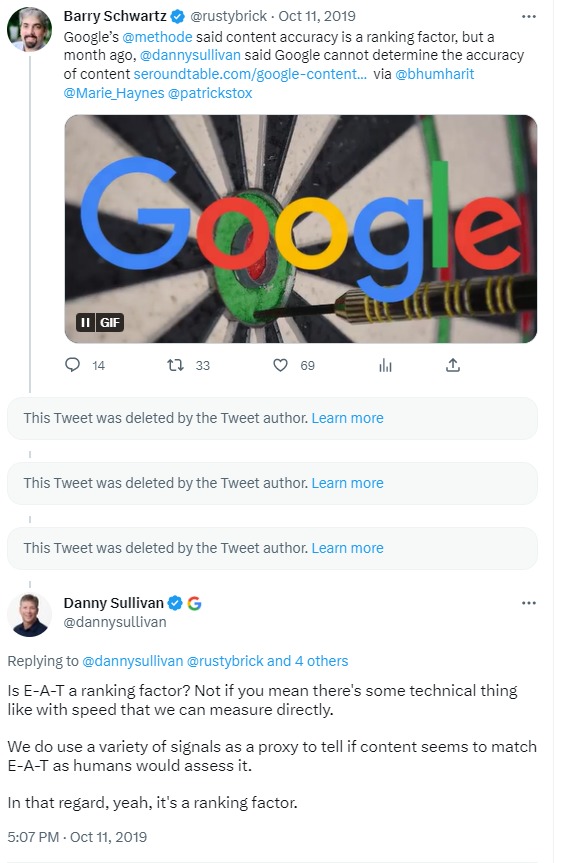 Tweet from Danny Sullivan confirming that E-E-A-T is a ranking factor.
These proxy signals don't only depend on what's physically on your website.
Take the Authority factor, for instance. Aside from publishing a piece of great content under the name of a reputable industry expert, Google can assume that your website is authoritative by looking at the websites linking back to it.
Let's take Omnisend as an example.
In the screenshot below, you can see Omnisend's referring domains in the Marketing & SEO niche. Among them, you can pinpoint Shopify, Wix, Litmus, Bigcommerce, and other websites with a high domain authority score, indicating that Omnisend is considered authoritative by other industry players.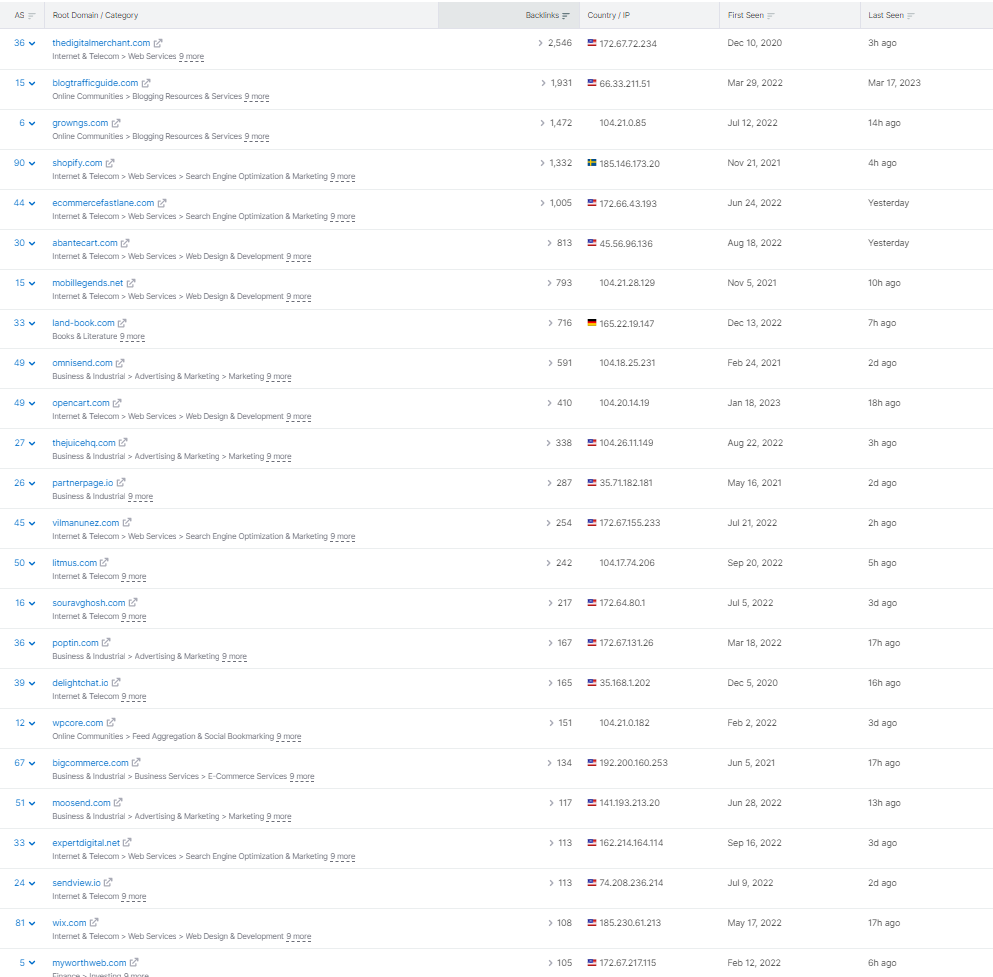 Omnisend's referring domains (Semrush report).
So, we come to a logical conclusion: while on-page activities matter for the site's visibility, strategies applied outside of it are equally crucial for E-E-A-T.
Technique #6: Directories
A directory is an online aggregator that lists websites and allows webmasters to submit their web pages.
We already mentioned Yelp as one of the directory examples. Below, you can also see another option — Better Business Bureau, which lists accredited businesses in your area: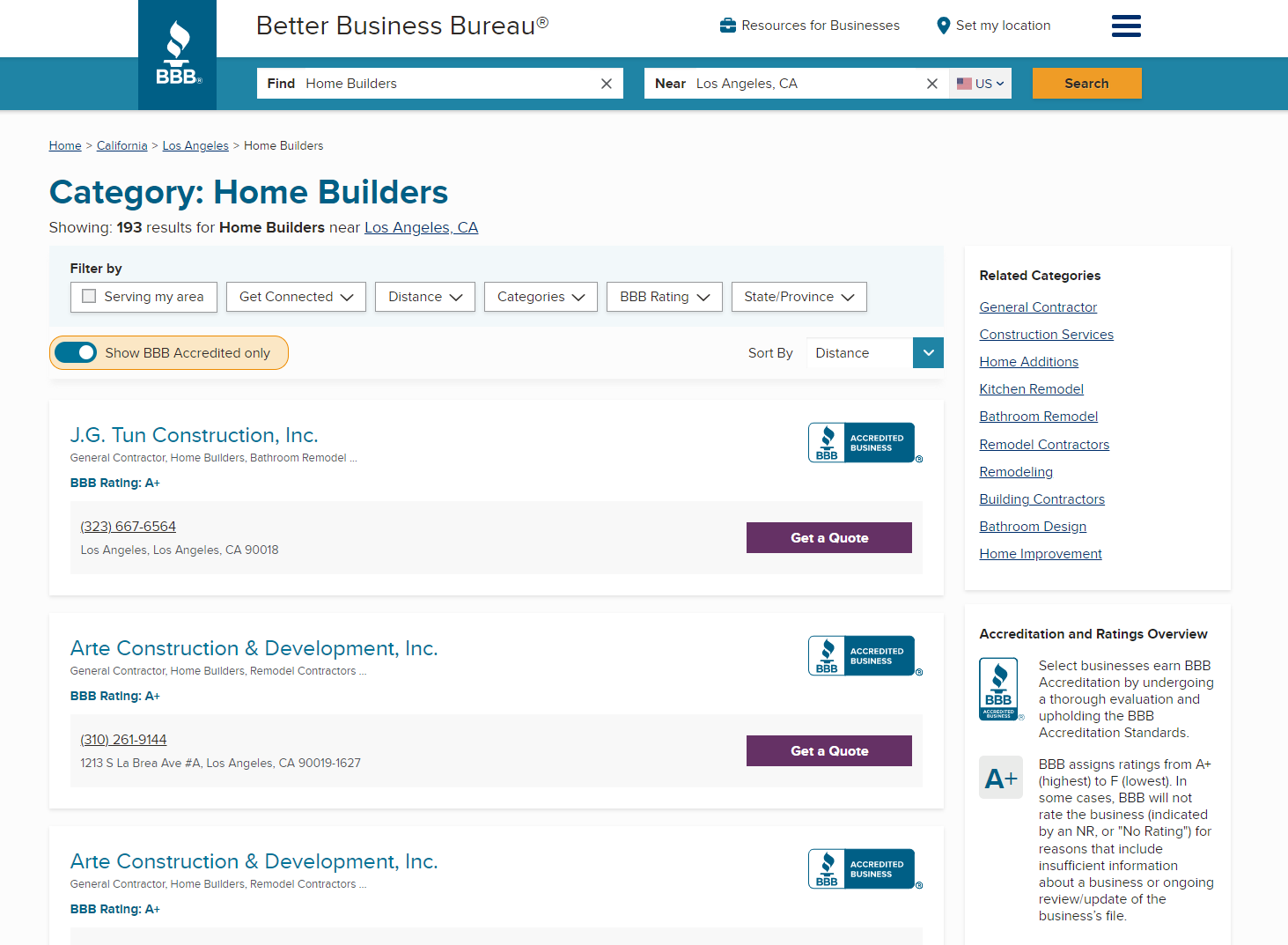 Better Business Bureau — an example of a trusted directory.
Overall, directories are pretty legit. As Nate Turner, CEO of Ten Speed, mentioned in our article about link building mistakes, the goal of getting featured on such websites is to make your business more discoverable.
There's one but —
You absolutely can get into a trap and list your site in a shady directory. Back in 2007, Google even had to take action against such general-topic websites because there were too many of them.
So, where's the golden middle? How can you find a reliable directory?
SEJ has created a list of 21 trusted web directories both international and local businesses can get featured on. Among them, you can find some oldies but goodies, too — Blogarama, Yellow Pages, and the above-mentioned Better Business Bureau.
However, if your directory under consideration is not on that list, there are three criteria you should evaluate — relevance, domain authority, and features (some directories are more detail-oriented than others). It would also help to browse the website to see how it handles business overviews — if you find inconsistencies or misrepresentations, it's better to stay away from such a directory.
Technique #7: Reviews
When you own a business, online reviews featuring your brand's name will be omnipresent. Both good and bad.
And here's the catch — Google recommends responding to reviews, no matter their nature.
Basically, the reasoning behind it is that your response will affect how consumers perceive your business. A polite and courteous reply can take you a long way, even if a review makes you red with rage.
But let's return to our subject matter — what role do customer reviews play in off-page optimization?
Online feedback is an authority factor in the E-E-A-T concept. In other words, Google picks up reviews as indicators signaling your business's trustworthiness. Additionally, they are a significant ranking factor in local SEO.
So, don't neglect customer reviews, but also don't try to improve your online image by buying them.
Technique #8: Influencer marketing
Influencer marketing helps ramp up your site's authority by having your brand featured in the content of the top creators and bloggers in your industry.
In turn, you get to improve your brand awareness (which is a top goal for 86% of companies engaging in influencer collabs) and generate social signals. Google later uses these signals as trust indicators when evaluating your website according to the E-E-A-T concept.
The best part is that it doesn't matter which collaboration format you'll take.
For example, for our SERPs of the Week podcast, we decided to invite experts in search engine optimization and digital marketing for every new episode (you can check them out here). Now, if you search for the name of that expert on YouTube, our podcast will appear in the top results, helping us build up brand awareness for Digital Olympus.
For instance, you can see that our episode with Lukasz Zelezny currently appears as number one when you search for the expert's name: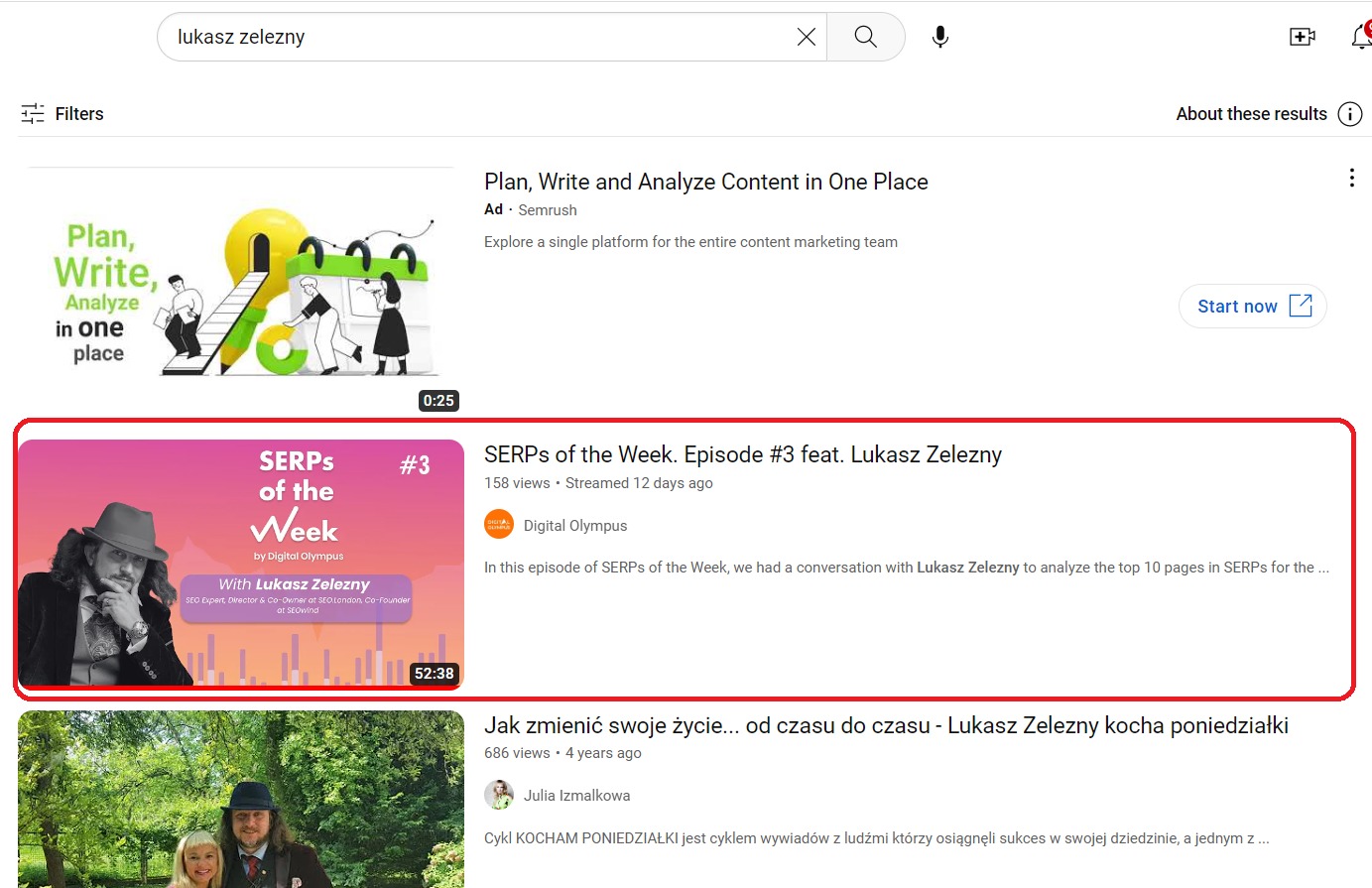 YouTube search appearance of the SERPs of the Week podcast episode with Lukasz Zelezny.
And here are the results for our very first episode with Kevin Indig: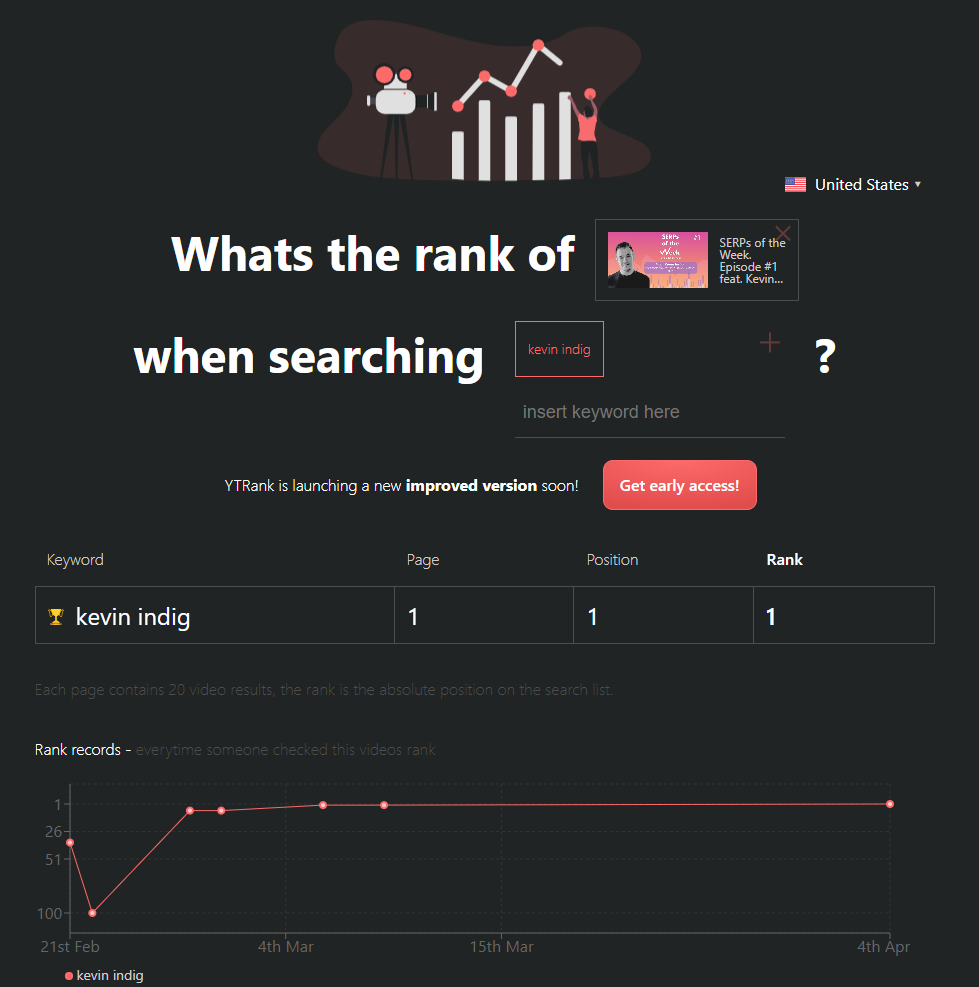 YouTube search appearance for the SERPs of the Week podcast episode with Kevin Indig on YTRank.
The key, of course, is in collaborating with creators from your industry and niche who also have an audience matching your ICP (ideal customer profile).
And, if you decide to follow in our footsteps (where we produce content ourselves and only feature an influencer), make sure you ask the creator to promote you on their channels, too. This will get you more social signals and let Google crawlers know you are trusted by the peers in your circles.
Technique #9: Forum posting
Last but not least, let's talk about promoting your business on forums, which is a rather controversial topic.
Let us explain.
Overall, there's nothing wrong with the idea — you find relevant groups and communities in places like Reddit and create a post or write an extensive comment featuring a link to your web page.
However, there are so many stumbling blocks with this strategy.
First of all, at Digital Olympus, we consider forum posting a black-hat link building tactic. In other words, you forcefully manipulate the Google algorithm by creating a bypass to the top three results. Of course, this cannot go unnoticed.
And so won't buying links on forums, either. This approach goes directly against Google's link spam guidelines (we mentioned them in the beginning). Eventually, you'll get caught, and it might cost you your website.
Another reason is that forum links litter your link profile. For sure, it should be diverse, but building links on forums that have already been spammed by low-authority websites will make you guilty by association.
Does it mean you should avoid forum posting altogether?
Not necessarily. However, at Digital Olympus, we recommend everyone to only acquire links you won't feel ashamed to showcase on your social media. In most cases, forum links won't see the light of day if you look at them from this perspective.
Download Our Free Off-Page SEO Checklist
Alright, now you are familiar with the nine essential off-page SEO strategies. Yet, to make them work, you should continuously monitor the activities they involve.
That's why we've created this checklist for you.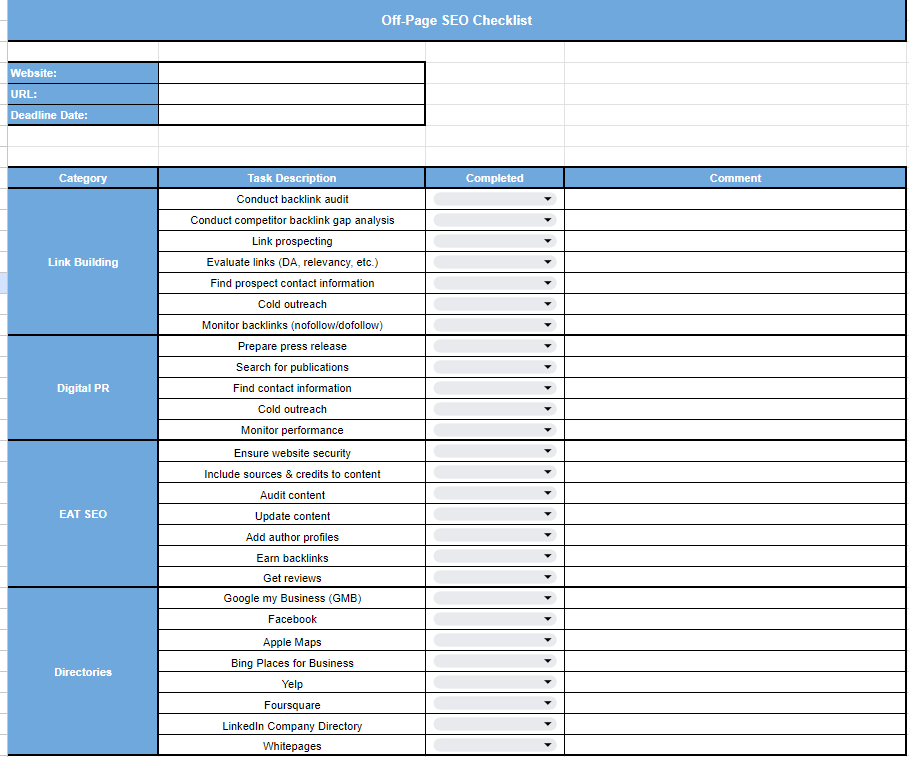 Download our off-page SEO checklist
We've added all the tasks you'll need to perform on a regular basis and set up filters you can use at your convenience. Above, you should also add the name of your website, its URL, and the date when the SEO audit was performed.
Over to You
There's one thing we can say for sure — as much as you invest your time and resources in on-page optimization, the same effort should go to off-page SEO activities.
That, of course, adds to a pile of marketing tasks you're already doing. That's why we created our checklist to help you organize your work in the most efficient way.
We also have a more detailed link building checklist, where we offer white-hat approaches to growing your backlink profile. Finally, stay tuned to our blog — we have more similar pieces coming in the near future.