Social media is great for promoting your website because it helps you increase your site's visibility and organic traffic. But what if you don't have a website? Can you rank organically with a social media page? Keep reading and you will learn whether you can improve your SEO rankings by using social networks only.
We conducted research to find out how successful social pages are at ranking organically. How often do Facebook, Twitter and Pinterest pages, as well as other social websites, show up in organic search, and do they pose a threat to e-commerce websites' rankings?
Gathering Data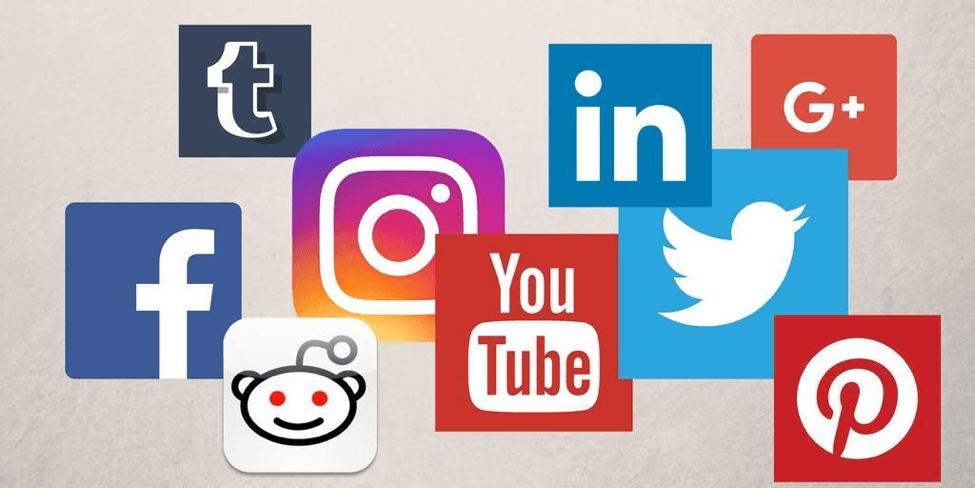 We analyzed 24,000,000 search queries from our Google US database and collected ranking data for all the domains and subdomains tied to the most popular social networks.
In particular, we took into consideration the following nine social media websites:
Facebook
Twitter
YouTube
Google+
Reddit
Tumblr
Pinterest
LinkedIn
Instagram
The reason why we chose to make these particular social networks the focus of our study is because they are all included in a list of the most popular social media sites based on share of visits (See statista.com).
In our research we ask two specific questions. First, we wanted to get an idea of general trends and find out how often social networks rank in the top 100 search results. Second, we wanted to find out which social networks from our list rank organically on the first page of SERPs, i.e. which of them can boost your website's visibility. Using Serpstat's API, we analyzed the top 100 domains that rank for each of the 24,000,000 keywords and checked the ranking positions of domains associated with the social networks from our list.
How Often Do Social Netwroks Rank in the Top 100 Search Results
How many search queries return results where a link to one of these social media websites is shown in the top 100 search results? The numbers we obtained vary greatly, from ranking for three percent of the queries that we analyzed to ranking for more than eighty percent.
Here's our list of social networks and the number of keywords they rank for in ascending order:
Google's own Google+ showed the worst results. It ranks for 650,000 queries out of 24,000,000. As you're about to find out, this number is significantly less compared to other social media websites.
Instagram is the second to last social network on our list. This is understandable, considering the significant lack of text in its content, which is is not the best option for ranking. Instagram showed up in the top 100 for 1,500,000 queries out of 24,000,000.
Tumblr scored nearly twice as high as Instagram; it ranked in the top 100 for 3,000,000 queries.
LinkedIn ranked in the top 100 for 3,800,000 queries.
Twitter — 4,850,000 results in the top 100. Which is impressive for a website without much lengthy content.
Reddit — 5,800,000 results. Although Reddit is less popular than Twitter or Instagram, its type of content and numerous subreddits work in its favor.
Pinterest took the third position. Links to PInterest ranked in the top 100 results for 11,170,000 queries, which is nearly half of the query pool we used in our study.
Facebook is the second best when it comes to ranking organically. It ranks in the top 100 results for 12,280,000 queries.
And the most visible social network website is YouTube. It showed up in the top 100 results for roughly 20,000,000 queries out of the 24,000,000 that we analyzed.
Even without taking into account the fact that there might be queries that YouTube won't rank for, while other social networks will, we can still safely say that social media websites rank extremely well. For instance, when you look something up using Google, four out of five times it will return a link to a social media website in the top 100 results.
How Often Do Social Networks Rank Organically on the First Page of SERPs?
We took the data we collected previously and removed all the results that appear below the top ten positions in Google in order to see how often these social networks rank on the first page.
The results didn't change much. Thus, when it comes to ranking on the first page organically, the leaders are the same:
— YouTube ranks in the top 10 results for 6,900,000 queries

— Facebook ranks on the first page for 1,850,000 queries

— Pinterest shows up at the top of Google for 1,205,000 queries
However, Reddit lost two positions to Twitter and LinkedIn (See the infographic below)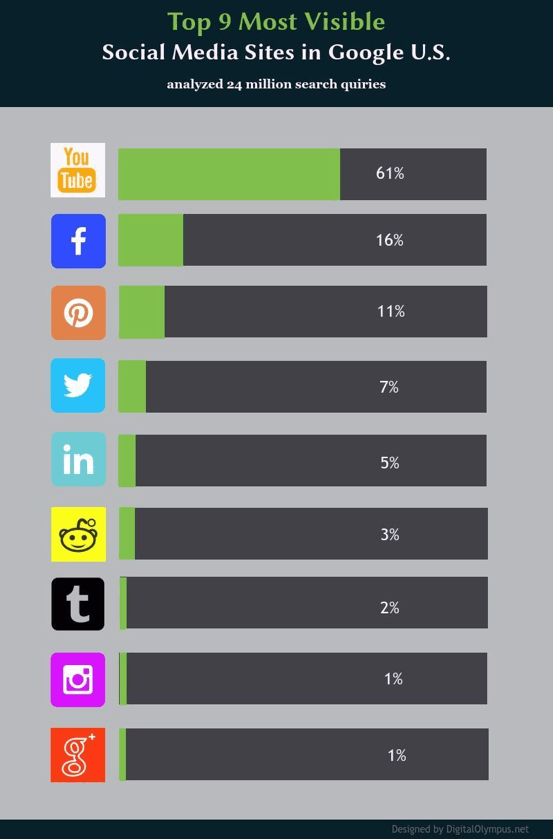 If you're still wondering what type of content can instantly draw attention to your brand, consider YouTube videos, as they seem to be the right choice. Pinterest, being one of the top three social networks in terms of organic ranking, gave us another hint that creating visual content is the way to go.
Social Networks and Social E-commerce
Social Networks
Knowing that social media pages can rank pretty well in organic search and that they don't require SEO provides an alternative option to those who want to start a business online. Setting up a proper Facebook page or uploading a video on YouTube are great ways to reach out to your target audience.
Selling through social networks to people who start their shopping process on Google is also effective, and this method is rapidly growing in popularity by virtue of the social value such platforms add. Social networks rank for commercial queries as well as they do for informational queries. To prove it, we selected keywords for which YouTube ranks in the first five positions in Google (the first five positions are the most clickable ones and they can bring you a sufficient amount of traffic). Next, we filtered the keywords, to keep only keywords with commercial intent, i.e. those that contain the words «buy» and «for sale» (see the screenshot below)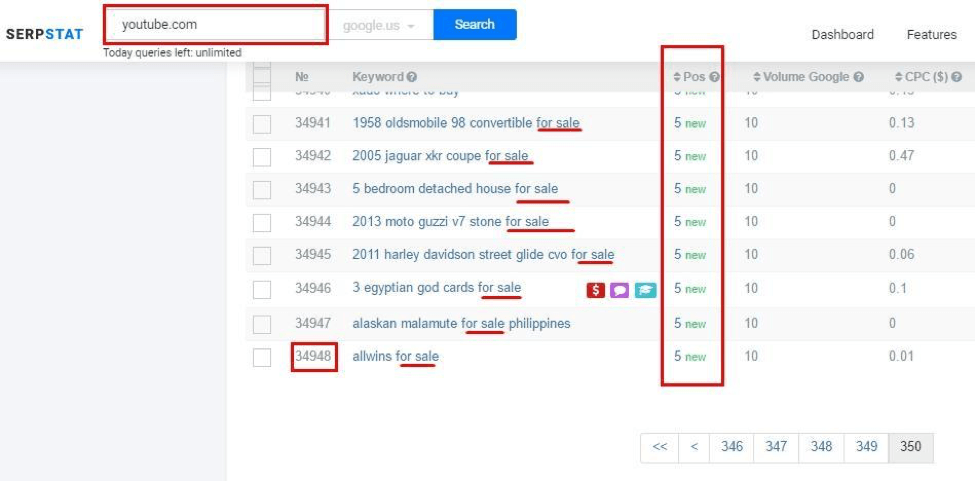 We also discovered that YouTube shows up in the first five positions for almost 35,000 queries that contain the words «buy» and «for sale.»
Social E-commerce
We didn't include websites like Amazon and eBay in our research. While these two websites look exactly like ordinary online stores, there is a significant difference between Amazon and a regular e-commerce project. Since most of the content on Amazon and eBay is user generated they are quite similar to most of social networks, the only difference is the purpose they serve.
A lot of e-commerce sellers start their business on Amazon, and there's a simple reason for that. It's a lot easier to join a well-known marketplace and start listing in its catalog, rather than building a standalone website and marketing it from scratch.
Ranking higher within Amazon's own search engine is already a goal for many e-commerce projects, but a properly optimized Amazon product page has all the chances of ranking organically in Google as well. Plus, you won't have to compete with Amazon, as it is virtually impossible to outrank a website with such enormous authority.
Conclusion
All of the above information should convince you that trying to rank a social media page is not a waste of time. Many business are dropping the idea of running a standalone website in favor of focusing on their social media page—even businesses you wouldn't expect to see doing this.

Below is an example of such business — a tire service for truckers that promotes its services mainly on Facebook, and its website is nowhere to be seen.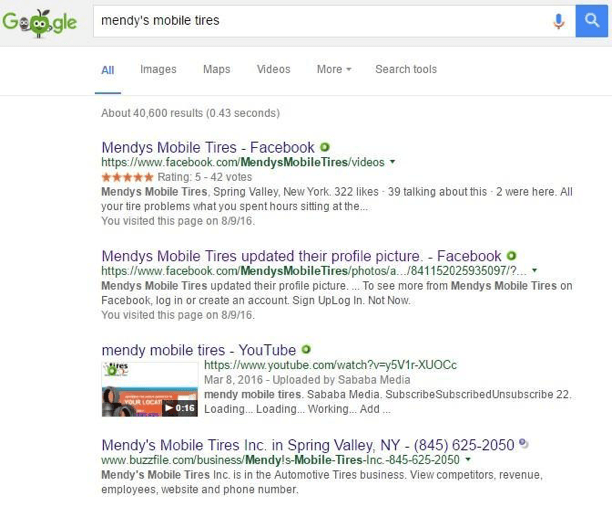 So if you want to start a business online but don't feel like you can handle running a website, start with a simple page on a social media platform of your choosing. It may just be enough.
Try covering as many social media websites as possible to increase your audience, even if it seems like your products or services don't fit in. And remember to diversify your content: judging by how well the YouTube pages rank, creating videos should definitely be the part of your marketing strategy.
---
Igor is a Digital Marketing Consultant and a Head of Content-Marketing Department at Serpstat — an all in one SEO platform that consists of 5 modules: Rank Tracking, Backlink Analysis, Keyword Research, Competitor Analysis and Site Audit. His experience in digital marketing comes from a career in e-commerce where his responsibilities involved working on international relationships and networking. In 2015 Igor joined Serpstat where he quickly gained sufficient knowledge in fields like SEO, PPC, Digital Marketing and so on, learning from the leading local experts.
Igor has worked on various types of content while at Serpstat — from writing articles and blog posts to creating white papers, infographics, hosting webinars and creating an educational program (Serpstat Academy) that helps people learn about keywords and their use in competitive analysis