Wait! Are you designing your company's website? If so, make sure to remember how important lead generation is. Use these tips to build a beautiful website with the focus of building a larger consumer base for your business.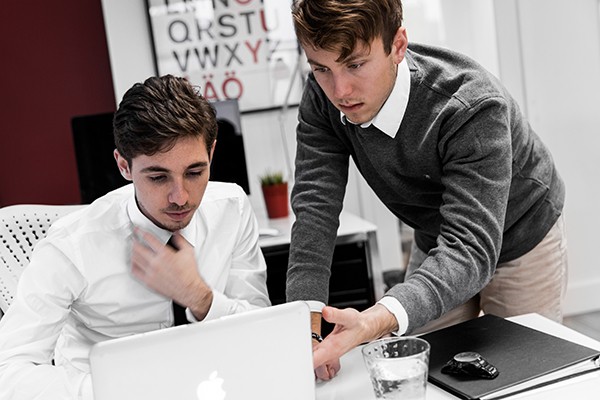 More often than not, web design is an afterthought for marketing departments when attempting to generate fresh leads. According to MarketingProfs, «94% of B2B buyers say they conduct some form of online research before purchasing a business product.» The internet is the middleman for online business transactions. If your brand's website isn't in tip-top shape, both your online traffic and conversion rates for potential consumers will suffer.
Companies just don't realize how influential a website can be for future online consumers. Here's how to fix that:
Content is Your Foundation
It goes without saying that you've heard the phrase «Content is King» before. But hey, it's true! Beautifully defined by Content Marketing Institute,
«Content marketing is a strategic marketing approach focused on creating and distributing valuable, relevant, and consistent content to attract an retain a clearly-defined audience — and, ultimately, to drive profitable customer action.»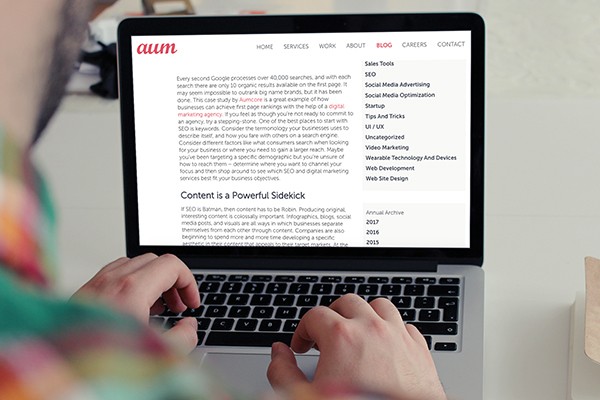 You may now be asking yourself: «What does content have to do with web design?»
Content is the catalyst for your brand's inbound marketing efforts. In other words, high value blogs, articles, and visualizations are what bring visitors to your company's website. If a potential consumer enjoys reading about the authoritative stance you take on an industry relative topic through a blog post, they will be more inclined to do business with your brand. According to HubSpot, «B2B marketers that use blogs receive 67% more leads than those that do not.»
Establishing a dominant platform to post content that can be shared and engaged with potential customers is a crucial first step in leveraging your website for lead generation.
Search Engine Optimization (SEO) Builds on Content
If content is the foundation for lead generation through website design, SEO is the house built upon it. SEO is the process focused on growing visibility in organic search engine results. As explained in this blog post; «…if a tree falls in the forest, but no one hears it, did it make any noise? If you have great services and products, but no customers, you need to adjust your marketing plan. SEO is the tactic that will help your target market find you.» Adjusting the way your website is built in order to make it more friendly in a search perspective is key for lead generation. Some ways to do this are:
— Making sure your website is responsive; your webpage easily adjusts to the screen proportions of the device a user is viewing it with
- Having your website navigation simple for everyone to use by linking your pages together accordingly
- Practicing proper keyword placement; planting industry relevant and targeted key phrases within your website's descriptions, meta-tags, headings, etc.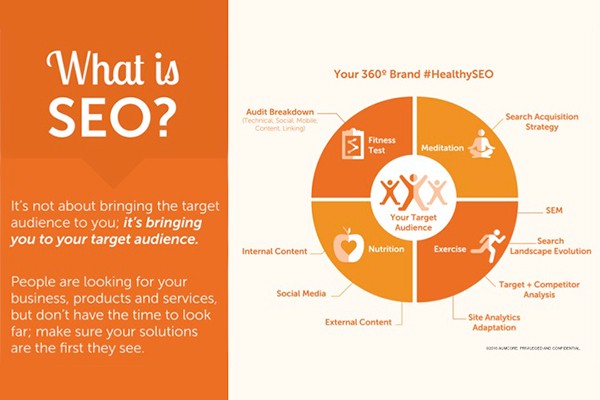 According to imFORZA, «SEO leads have a 14.6% close rate, while outbound leads (such as direct mail or print advertising) have a 1.7% close rate.» SEO is a vital component of your business's total digital strategy.
Calls to Action Expand Your Business
The next step gearing your web development strategies towards expanding the scope of your business is in constructing call to action buttons. First off, what is a «Call to action» in regards to web design? This is a term used to describe certain elements visible on a web page that solicit a response from a visitor. Examples could be add-to-cart buttons, sign-up buttons, download buttons, or pretty much any click activity that drives a user to make a decision.
This form of marketing is probably the most essential tool for luring in future customers because it literally does just that. People will visit your website if it's inviting/attractive and has interesting content. The act of securing those users and turning them into decision makers is exactly what call-to-action buttons do.
According to Protocol80.com, «More than 90% of visitors who read your headline also read your CTA copy.» The people are there, you just have to use call-to-actions to obtain them.
Landing Pages Create Awareness
Another critical lead generation point to remember when designing a website is how your brand establishes it's landing page. As Unbounce explains, «A landing page is any web page that a visitor can arrive at or "land" on… it's more common to refer to a landing page as being a standalone web page distinct from your main website that has been designed for a single focused objective.»
Landing pages provide your brand with really nice opportunities to make the consumer aware of what service or good you are attempting to sell.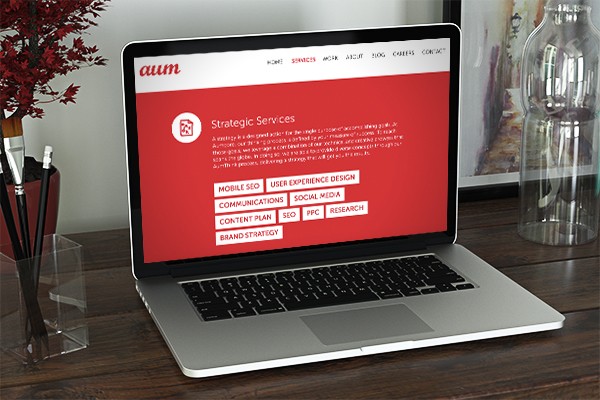 There are a few key points to be learned if we take a look at the landing page for the digital marketing agency, Aumcore web pages:
- The different types of services are strategically positioned within the page
- The descriptions for the services they provide explain their business processes
- There is a form on the bottom of the page allowing potential consumers to interact with the business.
As HubSpot explains, «Companies do see a 55% increase in leads when increasing their number of landing pages from 10 to 15». Landing pages should be in every brand's lead generation strategy.
Wrapping Up
Lead generation is by no means an easy task to tackle. There are plenty of factors to consider when pursuing an effective sales approach and increasing company revenue. Keeping a few of these ideas in your back pocket will substantially boost the amount of potential customers your business receives.