The Internet is full of articles about marketing strategies: online marketing, business plans, logistic strategies, product market positioning and etc. All of them are about planning prior to starting your business. Pricing should be given the same consideration, but the truth is not many people do it. Here you will see three pricing methods to help you to be more competitive.
We are facing a market in which competition is so tight that many high-quality products are failing. Price is a key factor in e-commerce decisions and should be taken seriously if you want to succeed.
Actually, price is not only what users need to pay, but also a way to communicate about your product. Being the least expensive is not always the best option. However, being too costly will push prospective clients away, unless you are a brand leader in your market as big as Apple is. But I guess it is not the case, right? Setting a fair price is an important step to enable your business to flourish.
How important the price is?
The price is extremely important. For instance, according to the study by PwC, 61% of people compare prices before making a decision about a purchase. Several decades ago, doing this kind of price research was very time-consuming, and people used to pay a higher price rather than spending additional time on price comparison. Nowadays, the Internet gives the customer greater control over the purchase and online shops are especially convenient for the price search, since all of them are easily accessible. Moreover, if you take a look at the new markets for e-commerce, price is even more important when it comes to buying online.
Nine out of ten online shoppers invest more than 10 minutes comparing prices and looking for deals and coupons. It is not simply about not wanting to waste their money. People enjoy looking up for deals and hunting for the best opportunities: for instance, around 20% of online shop visits happen as a result of price comparison.
It is obvious that price is crucial not only for buyers. If you want to make your business profitable, you need to set prices that cover your time and investment in your product. Furthermore, your pricing should be compelling to lead the market competition and simultaneously attractive to prospective buyers.
The pricing decision is really important and you need to employ a coherent pricing strategy for your business. Now ask yourself, do you make your price decisions correctly?
Below you will find some of the key techniques to assist you in pricing your products and/or services. The following methods are even more beneficial when used together.
Long-term costs and getting to decide your margin
Also known as cost-based pricing strategy, this method is frequently misunderstood. Many e-commerce business managers base their prices on costs, but do it by focusing on short-term costs, meaning that they take into account only those expenses that are already incurred in the purchase/production of an item.
On its own it is not bad, though it is only half of the task. If you want to be efficient, you also need to add long-term costs, such us salaries, marketing expenses, website costs, including hosting, SEO, URLs and etc. Eventually, you need to calculate all the costs arising from the development of your product.
Once the number of costs is clear, it is time to decide your margin. A common mistake in setting a margin is to assign the same margin rate to all your products, without considering their individual characteristics. However, not all the products are the same, and if you want to be rational, you will need to calculate the prices based on each specific product.
And once you have your price, you should monitor your product's performance and continuously adapt the pricing until you get the best performance possible.
Be ahead of your competitors by monitoring prices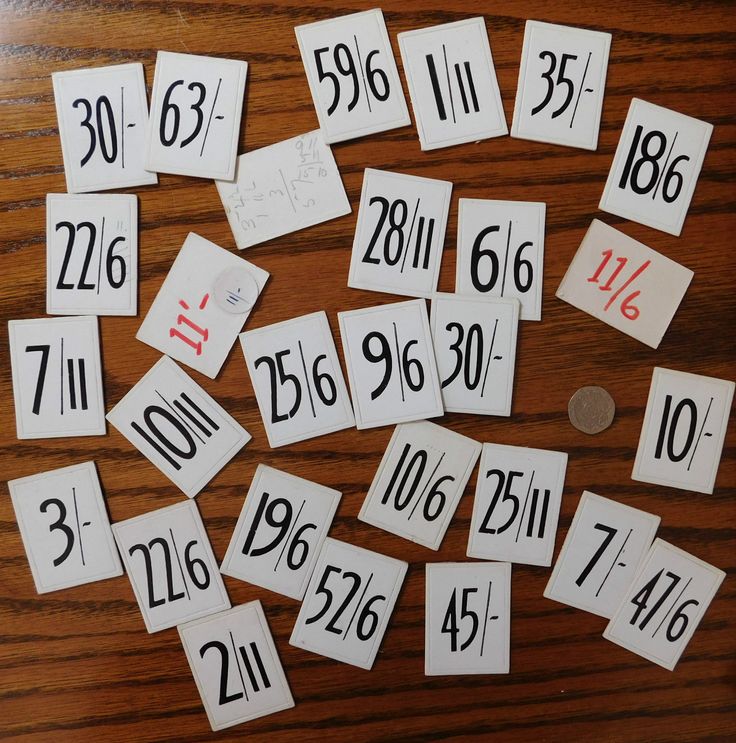 The e-commerce market is evolving quickly and is expected to continue its growth, since new shops are being opened every day. More than 100, 000 e-commerce businesses worldwide are getting an annual revenue of a 1 million USD or more. This is great news, isn't it? But these numbers also mean that the competition is getting tough. You can't just open your business and wait for your customers to come. You need to offer something of value to a prospect and to do so, you need to be aware of what your competitors are offering in their shops and, of course, at what price.
When it comes to getting information about prices, things are not very difficult. Shops have their prices published on their sites, so the information is easily available. All you need is to be aware of the existing price tag range, and adapt your pricing strategy according to the market reality. This is something that is very easy to accomplish by using a price tracking tool.
As I mentioned earlier, customers got used to browsing through the Web in search for the best price and the best deal they can get. You can't ignore this new state of your business environment: your potential customers have become experts in price comparison, since they just need to filter results by price in any price comparison engine to make a decision. It is also a rather simply task for customers, as they look up prices for a single product. However, if you are a business owner, tracking all the prices for all the products from your competitors doesn't seem to be a practical approach to pricing your own products. When you need to monitor thousands of prices for products from the category your brand is in, it gets difficult and time-consuming. An automated competitor price tracking tool makes it possible for you to monitor your competitors' pricing behavior in a certain period, allowing you to anticipate their pricing tactics and to adapt yours accordingly. By using a price tracking tool, you are able not only to observe what your competitors are doing right now, but also to identify trends and detect repeated behaviors. In addition, price tracking tools come in handy when you need to measure fluctuations in prices over a specific period of time (e.g. during holidays or on the days when consumption rates are skyrocketing for no particular reason and you need to analyze why it is happening).
In a nutshell, a price tracking tool will save you a lot of time checking prices online and also will prevent you from pricing your products too high or too low. Yet, please, don't assume it is all about lowering your prices. If you see that all your competitors have higher prices, you might be able to leverage this situation into an opportunity and increase your price, while remaining competitive.
Since you need your customers, focus on them
While the two previous methods could be considered as objective approaches, since they involve numbers; the one I am going to tell you about now is connected to the subjective experience of buying. In order to execute this strategy, you would need to ask yourself two basic questions: what I am offering to my clients and how much do they want to pay for it?
There is a way to get your answers and turn them into a strategy for your business. Create a profile or set a group of profiles for your regular customers who are likely to buy your products. Are you selling to women or men? Are they single or married? What are their incomes? Do they like waiting for a perfect deal to come up or do they prefer buying something from scratch? Now take a paper and a pen and create a collective image of your customer. After putting yourself in his/her shoes, answer the two questions I told you about again. Once you have your answers, you will be able to decide what the margin should be and where your opportunities lie.
Conclusion
As you can see from my post, product pricing is an integral aspect of your business planning. Price decisions are too important to be take for granted and you need to take advantage of what technology can offer and use it in a smart way. Customers are already looking for the best offer, so you need to be sure you are able to get your hands on this data.
By tracking your competitors' prices, you get information that allows you to boost your competitiveness not only by adapting your current prices, but also by being able to predict what is about to happen on the market in the nearest future. I hope that the strategies and tools I mentioned in my piece will be really helpful to you in improving your pricing strategies.
---
Burc Tanir is the CEO of Prisync.com, the competitor price tracking software for all sizes of e-commerce companies from all around the world. He loves reading, thinking, writing and speaking about all things e-commerce. With Prisync, he and his team aims to revolutionise how e-commerce companies of all sizes manage their pricing strategies in a smarter and more competitive way.