Link building is a very difficult, manual, and time-consuming process. However, at its core link acquisition is very simple: find relevant websites and convince them to link to you. While there are a myriad of ways and techniques to secure links, link acquisition boils down to finding link opportunities and clearly and persuasively communicating the value of the link to the person running the linking site. Today I will focus on the «relevant websites» portion, during link prospecting. Specifically, I will cover quality assurance in link prospecting, making sure the sites you're finding are the right sites, demonstrating how to vet sites to ensure you're pursuing the best link possible.
Link Prospecting Criteria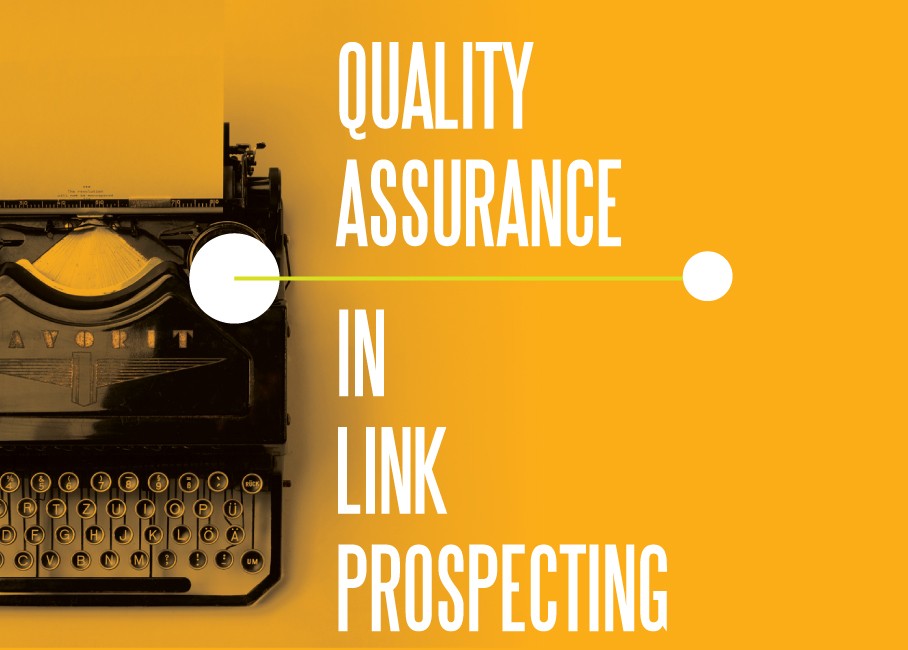 Not all links are created equal, because not all sites are created equal.
You need to know how to evaluate websites in order to determine which link opportunities to pursue and which to ignore. The right links have the potential to improve search visibility and send qualified referral traffic, while the wrong links can get you into trouble with search engines. This is why quality assurance is imperative during prospecting in link campaigns.
Every campaign, business, brand, and website will be different, so how you evaluate link prospects will be unique, scrutinized on a case-by-case basis. But there are general guidelines you can follow when analyzing potential link targets.
The main criteria to examine during link prospecting:
Relevance
Authority
Content
Engagement
And link neighborhood
There's no singular checklist in link prospecting, but analyzing these aspects will help you make an informed decision during quality assurance.
Relevance
Relevance is essential in sustainable, worthwhile link building.
Not only do search engines value relevance, but so do the actual human beings who might click your link and become a client or customer.
Relevant links offer benefits beyond SEO as well, including referral traffic, branding, relationship building, etc.
There are not tools to assess relevance—you'll need to use your own judgement. A good litmus test for relevance is to explain why a link would be relevant to another person on your team. If you can't easily articulate relevance, it (probably) isn't there.
Another philosophy we use at Page One Power is that a site that is relevant to everything is relevant to nothing.
There are four main relevance buckets that your prospect could fit in:
Link to page
Page to page
Domain to page
Domain to domain
For more on relevance in link building, read Cory Collins' post on Linkarati.
Authority
Authority is often what separates great links from good links.
You shouldn't blindly chase authority over the other measurements listed in this post, but links from authoritative sites typically have more value than links from low-authority sites.
You have a couple different options when it comes to measuring authority, including evaluating sites with tools and analyzing relevant SERPs.
The first option is to use the available tools for measuring site authority. Your options include Moz (Domain Authority and Page Authority), Ahrefs (URL Rating, Domain Rating, and Ahrefs Rank), or Majestic (Trust Flow and Citation Flow). These metrics provide solid estimates of the authority of a site and should be part of your consideration during quality assurance. But make sure you take Julie Joyce's advice to heart and avoid metric blindness.
Along with using tools to measure authority, you can also use Google. Google's goal is to return the best, most authoritative results possible, and ranking in search is often its own signal of authority. If the prospect you're analyzing isn't ranking well for any of their important search terms, that site likely isn't very authoritative in the eyes of Google.
Content
The overall quality of the site's aesthetics and content should be scrutinized during quality assurance.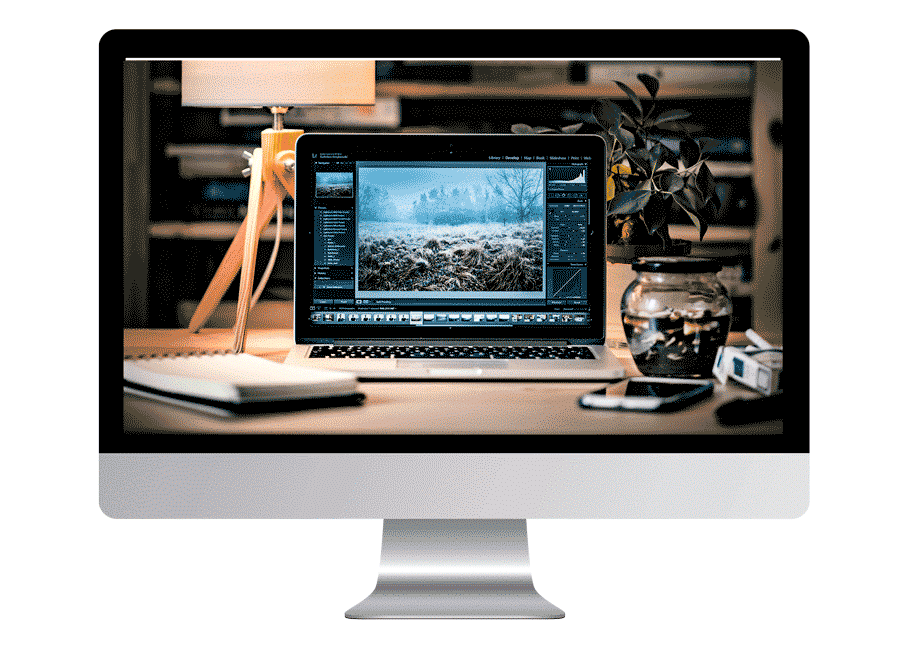 Analyzing the content and aesthetic of a site will quickly reveal any red flags.
Potential low-quality inidicators include:
Glaring spelling/grammar errors.
Keyword stuffing.
Links on the site to spammy niches

(

gambling, payday loans, pornography, etc.).
Spun/thin content.
Heavy use of exact match anchor text on the site.
Copious ads.
Lack of dates/author names.
No clear contact/"about us" information.
It should be easy to find who is responsible for the site. Elements of bad user experience and no information about who's behind the site usually indicates the site owner doesn't care about their audience, and that is not a place you should want a link from.
Engagement
During quality assurance you should analyze the overall audience engagement on your link prospects' sites.
Engagement will indicate whether or not the site has an active following and audience. After all, why would you want a link from a site that has no audience?
The first place to spot-check engagement is the site's blog. Specifically, the comment sections on a few different posts. Comments are the best indicator of an active audience, and a complete lack of comments could signal a lack of audience.
Similarly you can check for social signals on each post; if nobody is sharing the site's blog post it's likely nobody is reading them.
While you're investigating the blog for engagement, make note of the most recent post and how often the site updates its blog. If the last post was published years ago, it's very possible the entire site isn't being updated and probably isn't worth your time.
Checking SEMrush traffic data will also give you a bird's-eye view of engagement trends on the sites you're pursuing for links. Of course this data is only an estimation, but it's another piece of the puzzle worth analyzing as you scrutinize link prospects for quality.
Link Neighborhood
The last factor to consider—particularly if you're still on the fence—is the link neighborhood of your potential link partners.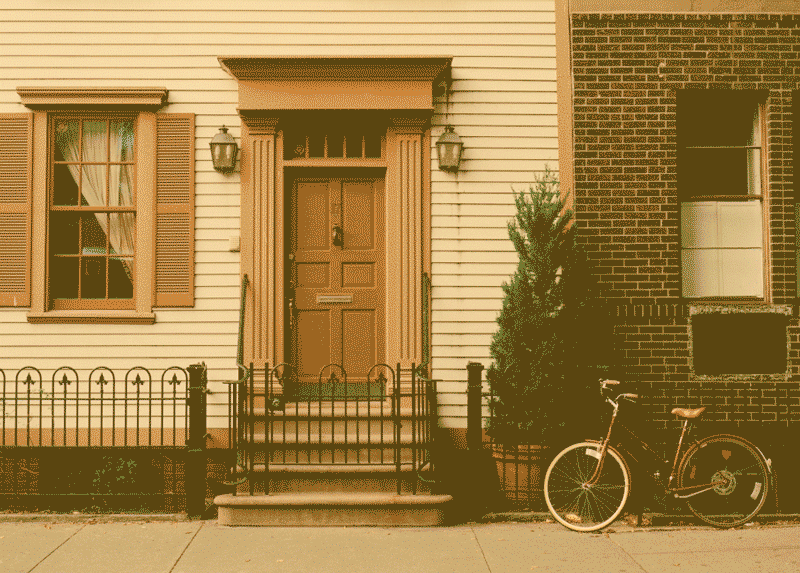 Analyzing a prospect's link neighborhood is important because you'll be moving into that neighborhood if you secure a link there.
You don't have to pore through every backlink in a prospect's profile, but you can use tools like Majestic, Ahrefs, or Open Site Explorer to take a quick peek at their backlink portfolio. If you see glaring red flags, it's time to move on to your next prospect.
Be wary of any site that might be part of a private blog network (PBN). While some people are able to use PBNs successfully, it's not a sustainable strategy. PBNs are against Google's guidelines, and are consistently targeted.
It's important to identify and steer clear of bad link neighborhoods.
---
Andrew is a Content Marketing Specialist at Page One Power and columnist at Search Engine Land, and he spends most days reading, writing, and learning about SEO and link building. In his free time, Andrew is usually supporting an assortment of professional sports teams (New York Yankees, Sacramento Kings, and Detroit Lions) or his alma mater the University of Idaho. You can connect with him via Twitter.