How To Create and Utilize Facebook Video Ads for Success
Akvile shared a number of simple methods and low-cost tools you can use to easily create and utilize quality Facebook Video Ads.
Sometimes you really have to shell out for a good quality video production. This leaves most marketers puzzled with how to effectively produce video content. Learn how to stand out among the stillness and set your business in motion. Akvile described her tactics on how to easily and affordably create and use video content with Facebook Ads to increase engagement, leads, visibility, and sales.
Why would you want to use video in your marketing?
Stand out among the stillness of the news feed
Higher engagement rates
Smaller attention commitment for users>
Impactful and memorable
Receive 10−30% more views
What are your goals? Regardless of what part of funnel your clients are, video will help you establish and strengthen your brand's authority.
Awareness

(

brand awareness, reach)
Consideration

(

driving traffic, getting more video views, lead generation, getting more page likes)
Conversions
No doubt, video is the best way to get your clients involved and to motivate them to take action.
If you still haven't integrated videos in your marketing strategy, then you certainly need to develop a plan:
Determine your target audience
Craft storyline
Choose a location
Video editing tools
Launch campaigns
Equipment: What you will need
Your phone

(

Go-Pro

(

optional))
Area

(

wall, table, table cloth, clean and distraction-free space)
Lighting

(

natural or artificial)
There's also a wide selection of tools for video editing like Boomerang, InShot, iMovie, etc.
After you are finished with all the previous steps and have your masterpiece ready, you need to let people know about it. Below are the best ways to promote your video:
Facebook Page

(

boosted posts). What's great about boosted posts is that you can reboost them to test your new audiences with them. If something is working well, keep repurposing it.>
Facebook Ads

(

awareness, consideration, conversion). Make sure that your Facebook video is well lit, there's no distraction on the background, that you have legal rights to music, and that your video is not more than 90 seconds.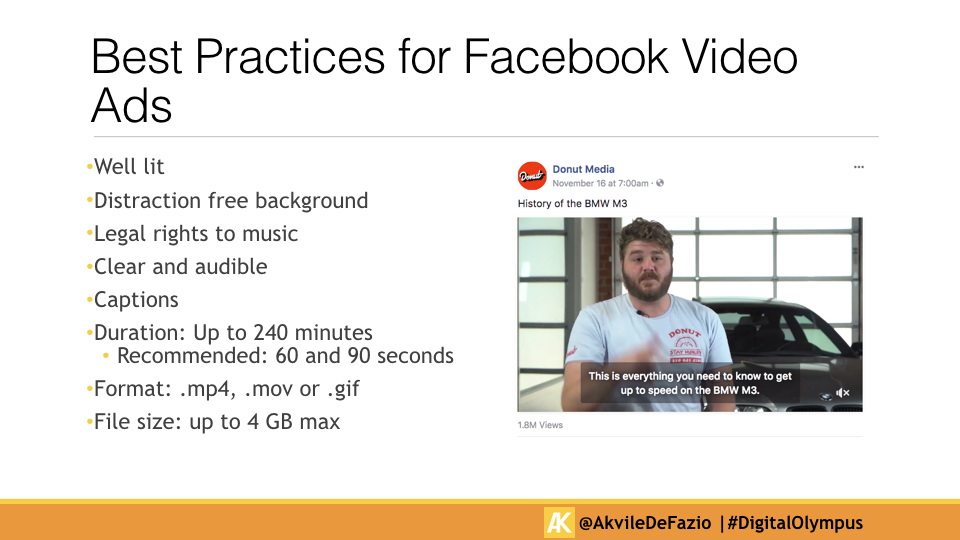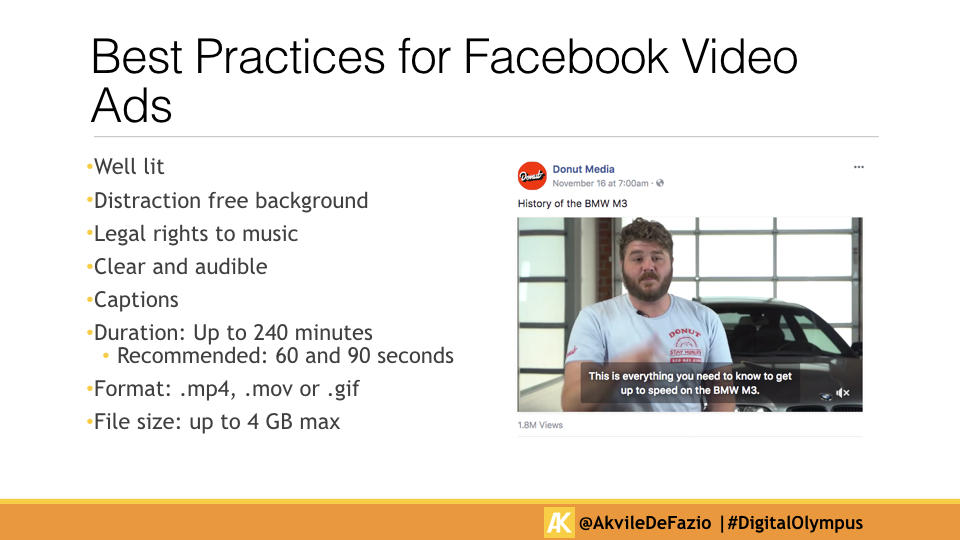 Do you think you can put these tips to practice? It's time for action!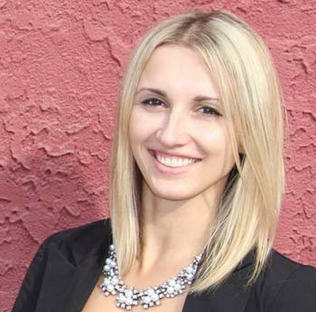 Akvile DeFazio
As someone who lives for connecting people, making the connection between consumers and brands is what Akvile DeFazio, President and Digital Advertising Specialist at AKvertise, Inc., a social media advertising agency, does best. Her areas of expertise and passion are ecommerce, event marketing, mobile apps, and lead generation, by way of Facebook, Instagram, Twitter, Pinterest, and LinkedIn Ads.