Content Marketer: Write for Search Engines, NOT People
When someone proudly announces they write for people, not search engines, they mean well. Truly. However, those best intentions just might cost them their readership. How? Because writing for search engines is writing for people — staying focused on the topic, using descriptive headings, simple formatting, and keywords.
In her presentation, Anna stated that 78% of your readers scan any new page they come across, and those who do read are only reading less than 30% of it (Jacob Nielsen's usability study).
Just like your readers, search engines scan your content for keywords and «understand» the general message of your page.
So, when you write for search engines, you create much better content for people.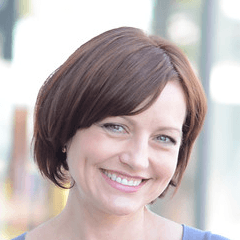 Ana Hoffman
Ana never thought Internet marketing would be her career of choice, but when she got her head around SEO, she knew she had found her passion. That passion became the centerpiece of her popular blog, Traffic Generation Café. Ana is always ready to serve her readers and subscribers, with free traffic generation strategies, like SEO, social media, blogging and other internet marketing methods.