Outreach and Influencer Marketing
Let's begin by decide on who is a real influencer? «In the context of digital marketing, an influencer is a person who has the ability to amplify your content,» explains Steve Rayson. An influencer has the ability to drive people to your content. Let's take a look at the following chart from BuzzSumo research, which proves that influencers really do make a difference: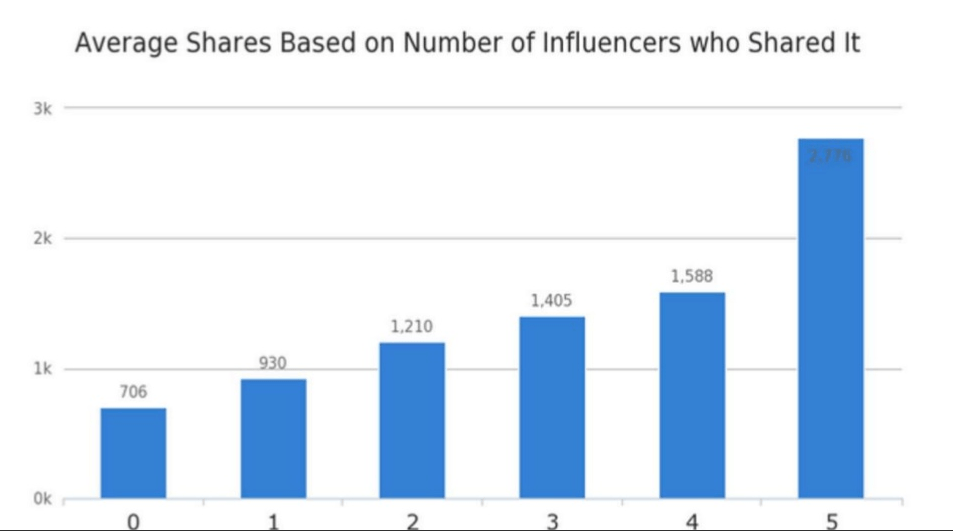 As you can see, the more influencers share a piece of content, the more shares this piece of content will receive in general. The psychology behind influencer marketing is simple and straightforward: people are inclined to trust their friends or authorities much more than they will advertising. There are two ways that influencers can help you amplify your content: by sharing it and linking to it.
Building relationships takes time. In fact, you need time-consuming outreach strategy. The first step here is to define who is a real influencer.
Though it may seem counterintuitive, an influencer is not simply someone with a lot of followers. These followers could be inactive users or non-relevant ones. The key factor here is a user's engagement rate. Any influencer you choose to interact with should fit your marketing niche. Here are examples of types influencers that can potentially help you:
Celebrities and names in your industry
Journalists
Academics or industry analysts
Peers respected by wider communities
The general rule is, you should find personalities that are respected in a particular sphere. As for tools — apart from BuzzSumo, there is a wide range of tools that can help you identify influencers in your industry, for example, Followerwonk by Moz. As for BuzzSumo, it has its own special feature — «Influencers.» By entering a topic into the search box, you will get a list of influencers in this particular sphere. Here is a screenshot: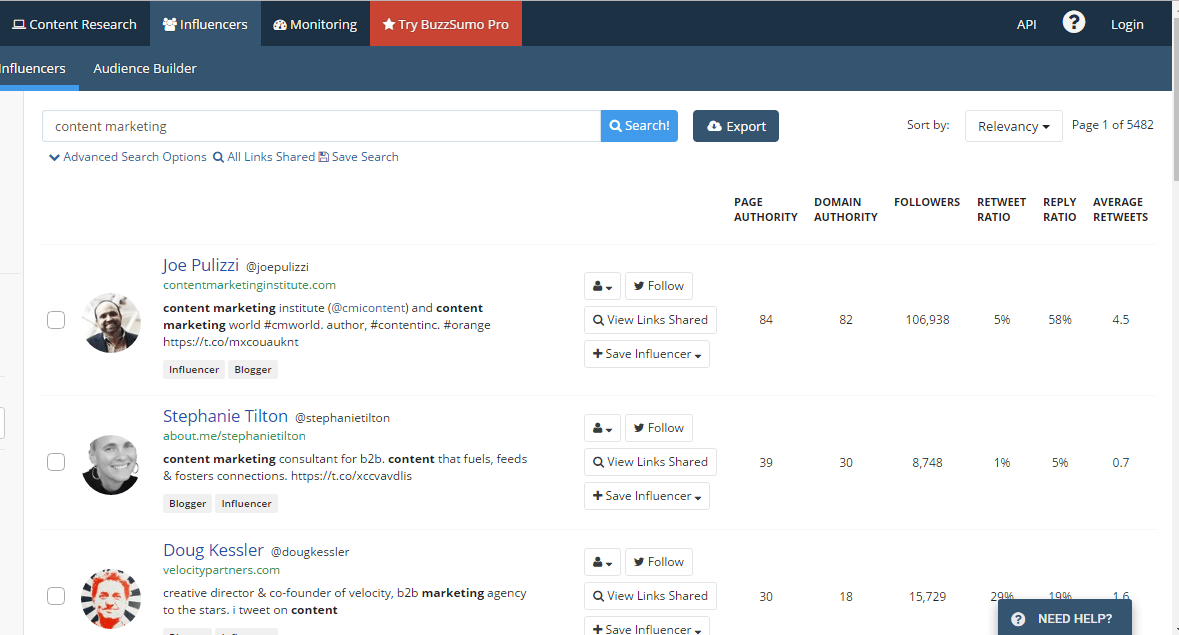 BuzzSumo's free version has a feature that identifies heavily shared content, so you can locate the most-shared articles and posts in your sphere. Here is a screenshot from BuzzSumo's Content Research feature: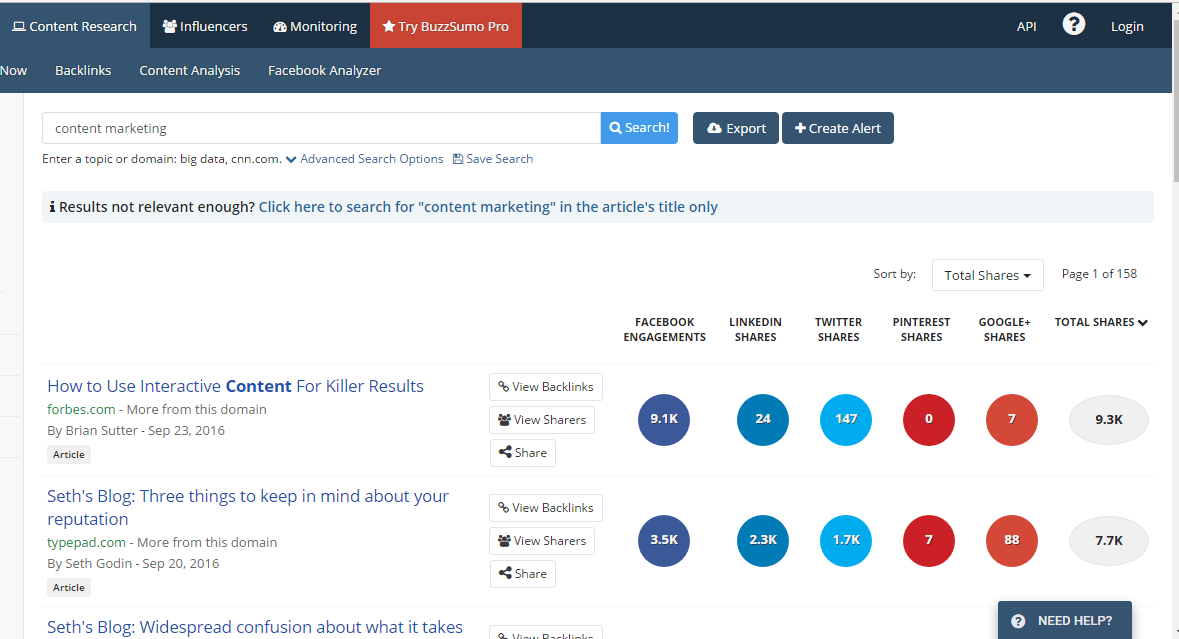 After you've found the most shared articles, you can see exactly who shared them. Among these shares you can see influential users who contributed to the success of a particular piece of content and helped it go viral. Among these influential personalities there will be users with whom you can interact in order to amplify your content.
Who else can help you amplify your content? You probably have more friends than you think. To see how many you have, create a list of people who have already shared your content this month, this week, etc. For that, BuzzSumo can also help you. Enter a domain into the search box, and it will return a list of users who have shared your content. Also don't forget about the people who shared your competitors' content — they would probably be interested in your content as well.
After you've identified influencers, create an outreach list with the help of BuzzSumo (or any other tool — BuzzStream, for example). After your list is complete, it's time to create an outreach strategy.
Steve recommends to ask yourself the following question: How can I help these influencers? To engage them, you should have something of interest to offer them, as relationships are always a reciprocal thing. Here are some examples of what you could offer:
To share a link to their site
To recommend their services to your audience
To provide them with your services for free or at a discounted price
To research and share insights with your influencers before they go public

(

for example, journalists like to have stories in advance)
To share their content with your audience
Don't forget that building a relationship is a gradual process, and it takes time. So, you should always maintain communication with influencers by commenting on their blogs, sharing their content, interacting with them via Twitter and meeting with them at the events. When the time is right, ask to interview them for your website, and, finally, ask them to promote your content. It's even better when they agree to collaborate with you on the content.
So, the ultimate influencer marketing technique is offered by Steve is the following:
Map the landscape ->
find influencers that best fit your audience ->
create an outreach list of influencers you can help ->
build relationships over time.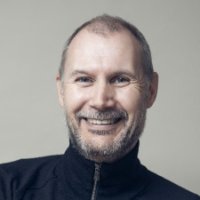 Steve Rayson
Steve is a Director and Co-owner of BuzzSumo. Steve has also recently set up Anders Pink and is launching a new app for keeping professional teams updated and continually learning.
Steve is passionate about marketing, data and learning. He is a serial entrepreneur having set up and sold three companies so far. Steve was a founder and CEO of Kineo, prior to its sale in 2012. Prior to his startup career Steve was a consultant at KPMG and Ernst & Young.
Related videos