How is your content promotion working for you? Your content won't be ranking well in Google unless you start promoting it the way it should be. In this article, I'll share two effective steps that will help you supercharge your content promotion.
Today, I'd like to talk about the current state of content and its quality. If you use the same strategies to deliver and promote your content, then your content performance must have fallen down around 50%. Why, you ask? The answer can be found in one of the studies published on BuzzSumo.
Honestly, if your content only attracts a handful of visitors that accidentally land on your page, then there's no difference between whether it's a success or just another post that sucks. So if your Google Analytics is showing something like the screenshot below, demonstrating a timeframe of your blog for the last months, then I recommend not to waste your money and resources on content production anymore.

This graph should be called «your money going out of the window». Wonder why? Then read this:
On average, blog pages receive around 100 visitors a month, and there's no progress. It flatlines! So the trend tells me that if they continue doing what they do now, they're going to attract another 100 visitors next month, and it will go on like that for who knows how long.
To keep their blog alive, they order a couple of posts that cost them around 500 bucks a month, which is very cheap. On average, a good article costs at least $ 300, but if you want an excellent piece delivered by an expert of the industry, then the starting price is around $ 1,000.
As we've figured it out, it costs $ 500 to attract 100 monthly visitors. Five bucks for a targeted visitor for some niches might even be relatively cheap, but then they have a bounce rate of 50%, so they're paying $ 10 for a quality visitor.
What about leads and sales? On average, they receive 7 blog subscribers a month. So the cost per lead here is $ 70. Speaking of sales, there's none that actually happened because this company received this lead at one of the events.
Evidently, having a blog that costs you even $ 500 and generates a handful of leads won't really help your business grow. So in reality, by posting content on your blog, you aren't going to generate traffic. Especially if we're talking about Google.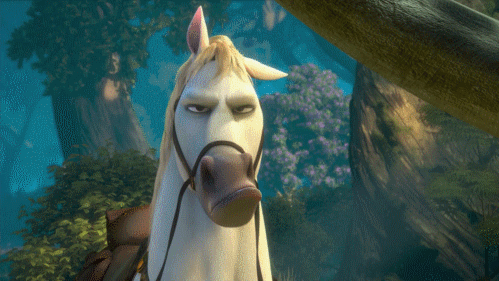 I imagine someone telling me, «Wait, Alex! But what about social media channels? They simply skipped promoting content on social networks which is going to bring you a lot more visitors!»
Well, social traffic might be an option if you already have a self-sustaining and active community on Facebook, Twitter, LinkedIn or Instagram.
But in case you don't have any online presence on any of these platforms, you might go up from zero to 10 additional visitors. Also, Facebook pages are dead, so don't waste your time on trying to figure them out. Twitter users also prefer to like and share, but rarely click on links. For instance, here's a screenshot that shows that our own DigitalOlympus's Twitter, on average, earns nine link clicks a day: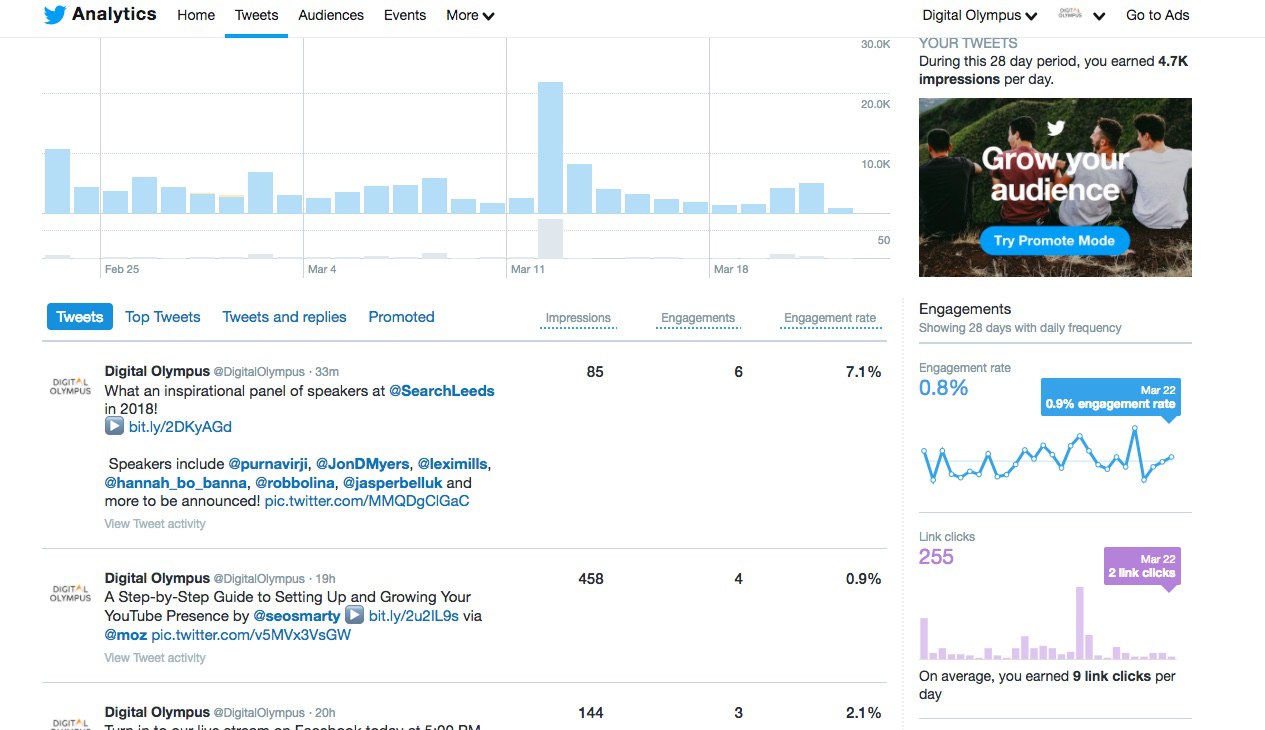 So if you target is another 100 visitors, then you need to spend several weeks doing what was described above. Moreover, another painful issue with social media traffic is that it brings cold leads that aren't ready to convert. Nor does it guarantee you a steady flow of traffic. Once you've discontinued promoting your post on social media, your traffic dies down.
I believe, these reasons are pretty self-explanatory as to why you don't need to invest in writing content if your strategy is «let's keep it posting and one day the magic will happen». I advise to read this post in its entirety only if you're ready to change your approach to content.
Is it yes, or no?
If you're reading this, then the answer is yes. This post is about how you can start getting the most out of you $ 500, and secure a steady flow of organic traffic within the next couple of months!
The strategy that I'm going to share requires a very strategic approach. It will help you avoid frittering away your time on activities that will only pay off in an unforeseeable future. On top of this, I guarantee that you'll be able to attract organic traffic no matter how competitive your industry is.
Remember I said that you need to be very strategical? This means that you need to rock data mining and analytics.
So, here is my step-by-step guide on how you can make your content rank well in Google.
Step 1: Find the gold mine — search queries that bring you traffic
You can find these queries in Google Analytics if you have previously connected it with Google Search Console. Google Analytics only allows you to see what kind of keywords are bringing you traffic, but it doesn't allow you to see conversions. But don't worry, you can still learn about conversions through a report about your pages that attract traffic from Google. Here's what you need to do: select pages that are bringing you conversions and check which keywords are drawing traffic. Even though it sounds like a lot of work, it's a lot easier than you think. Go to SEMrush that has a pretty handy report that automatically groups all keywords by pages: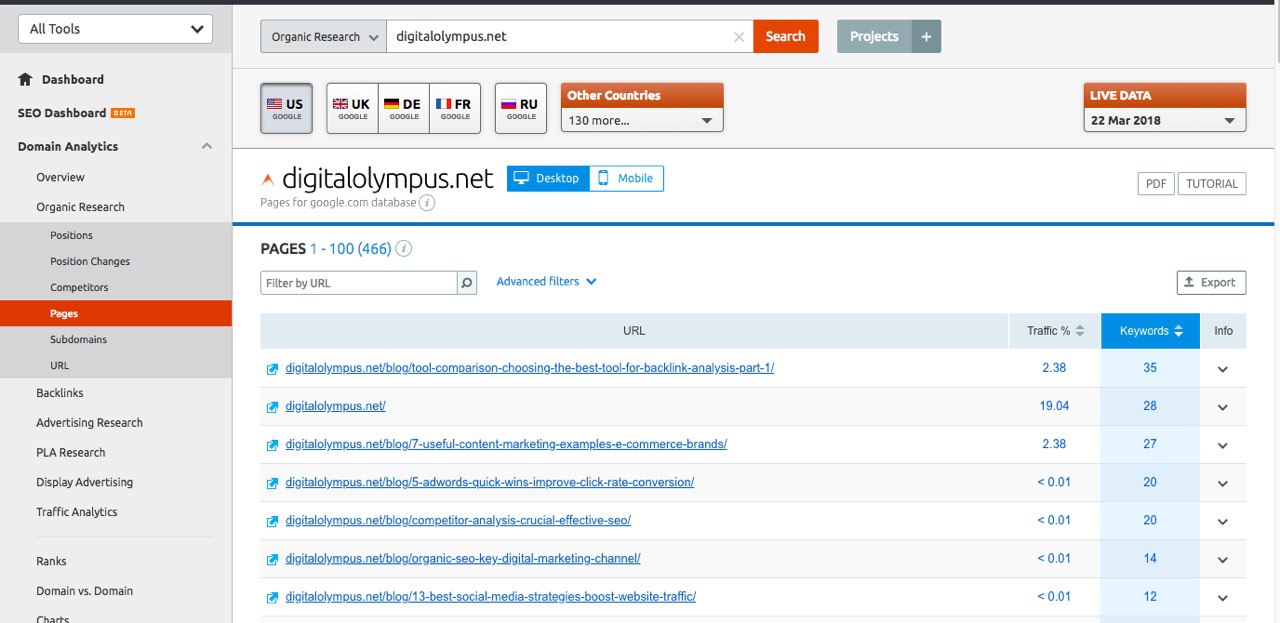 After this, you'll see what kind of keywords are the best match for your overall strategy.
But there's much more to look at if you're willing to improve upon the changes you're making. Search for the keywords that are related to those that bring you sales. And again, there are tools like SEMrush, Keywordtool.io, AnswerThePublic.com. My advice here is not to focus on keywords that have a high number of search queries because they're hard to compete for. You need keywords that have a low search volume.
Besides that, I recommend to take a closer look at SEMrush keyword magic tool. It allows you to find both exact and broad match keywords. This tool also automatically groups keywords based on the most frequently appearing words in your query. If you value your time like I do, then this is the way to do it because it will significantly save your time by helping you locate the right kind of keywords faster.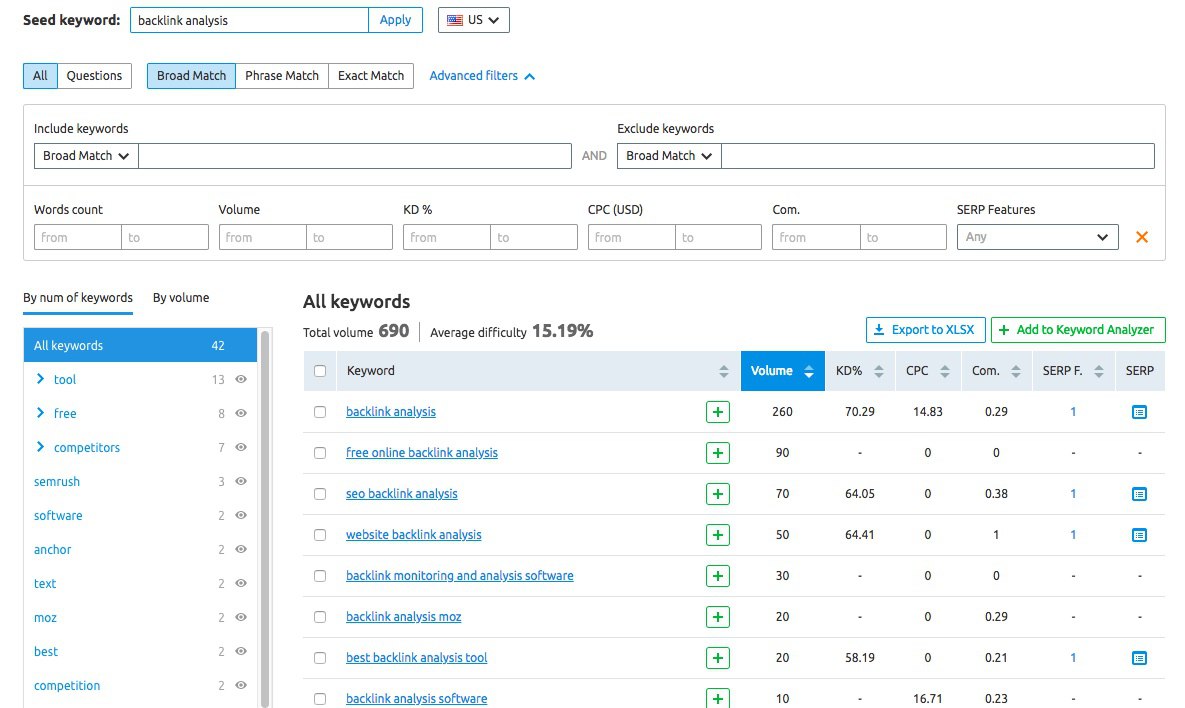 Step 2: Check what kind of sites and pages rank in Google for the keywords you've selected
As you go on with your research, make sure to check what kind of sites and pages appear in Google for the keywords you analyzed previously. Finally, you'll have the list of keywords that you want to use in your future articles.
But the question is still being unanswered: How competitive Google search results are, and whether there are any chances to outrank the top three sites?
That's why you need to review what kind of sites and URLs are currently ranking in Google. To get the list of sites and URLs that appear on the first page of Google, use tools like SEMrush, Ahrefs, SpyFu or SERPstat.
Please note, that all of them display this information on their dashboards, but only SEMrush allows to export this data into a spreadsheet.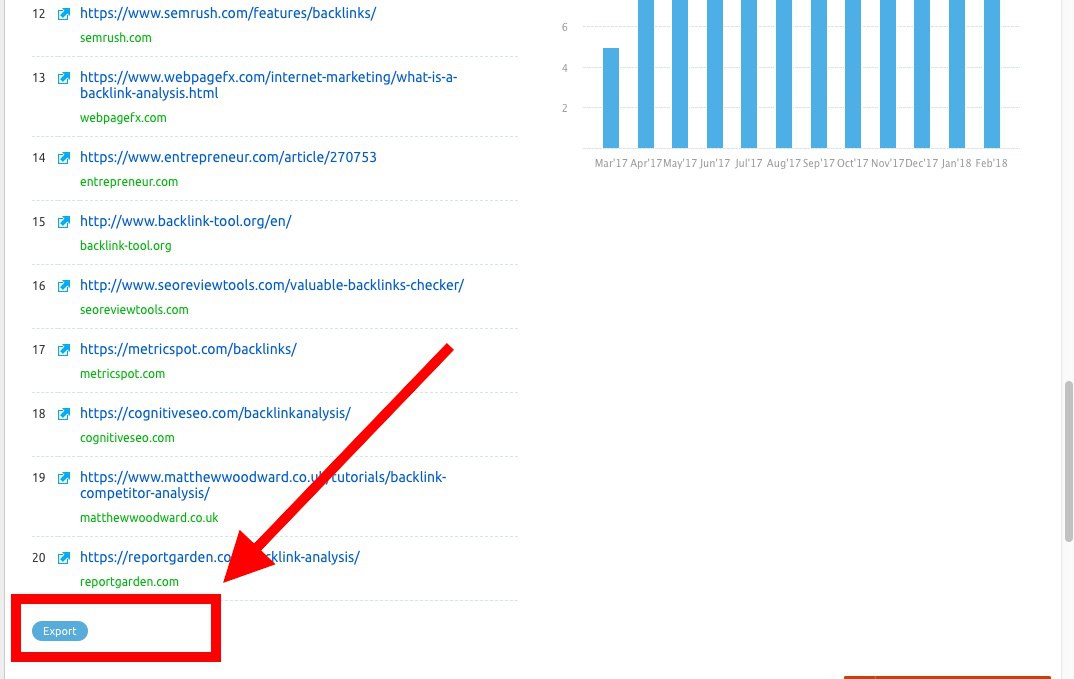 After that, you have to face the reality: your competition exists, and it's probably a lot more powerful than you think it is. But you have to determine how intense the real competition is. In our case, the indicator for that is the number of referring domains a page and a site has.
Basically, you need to put together a spreadsheet that will help you visualize what are your chances to rank well for a particular keyword. Look at the number of referring domains of a specific site and it's pages, and make a decision based on what you find. I recommend to use Ahrefs or Majestic to locate the number of referring domains any page or site owns.
Also, check out the screenshot of a spreadsheet where I analyzed several search queries. Highlighted in yellow are the domains that can be easily outranked if your page acquires anywhere from five to 10 referring domains, and if your site has around 300 high quality referring domains in general:

There's no better way to take advantage of this information than by estimating the number of links your posts need to acquire to beat the competition. Meaning, you need to post less on your site and spend more time promoting your content and generating these links.
Conclusion
To sum everything up, you need to know what kind of keywords currently bring you the most conversions and research more related keywords to leverage your sales. Once you're done with this, see if you can outrank the websites that appear in Google for the keywords you researched. If you follow these steps, then you will definitely begin receiving organic traffic and get conversions. What's more important, you'll invest your money in something that will pay off and help your business grow!
Questions? Would you like to share your favourite tip? Then don't be shy and do it!
Image Credits — In-Post GIF #1: mirgif.com. Screenshots taken by Alex Tachalova, March 2018