How to build an online community? Every marketer at least once thought about it. Communities mask a lot of learning opportunities offered by the best industry experts who are keener to share knowledge and expertise with like-minded professionals. In the current digital marketing landscape, communities are struggling to bring new users onboard and keep them engaged.
To give you some proof, take a look at a graph below that demonstrates monthly traffic (April 2015 till December 2015) to Inbound.org from, once a very popular community platform.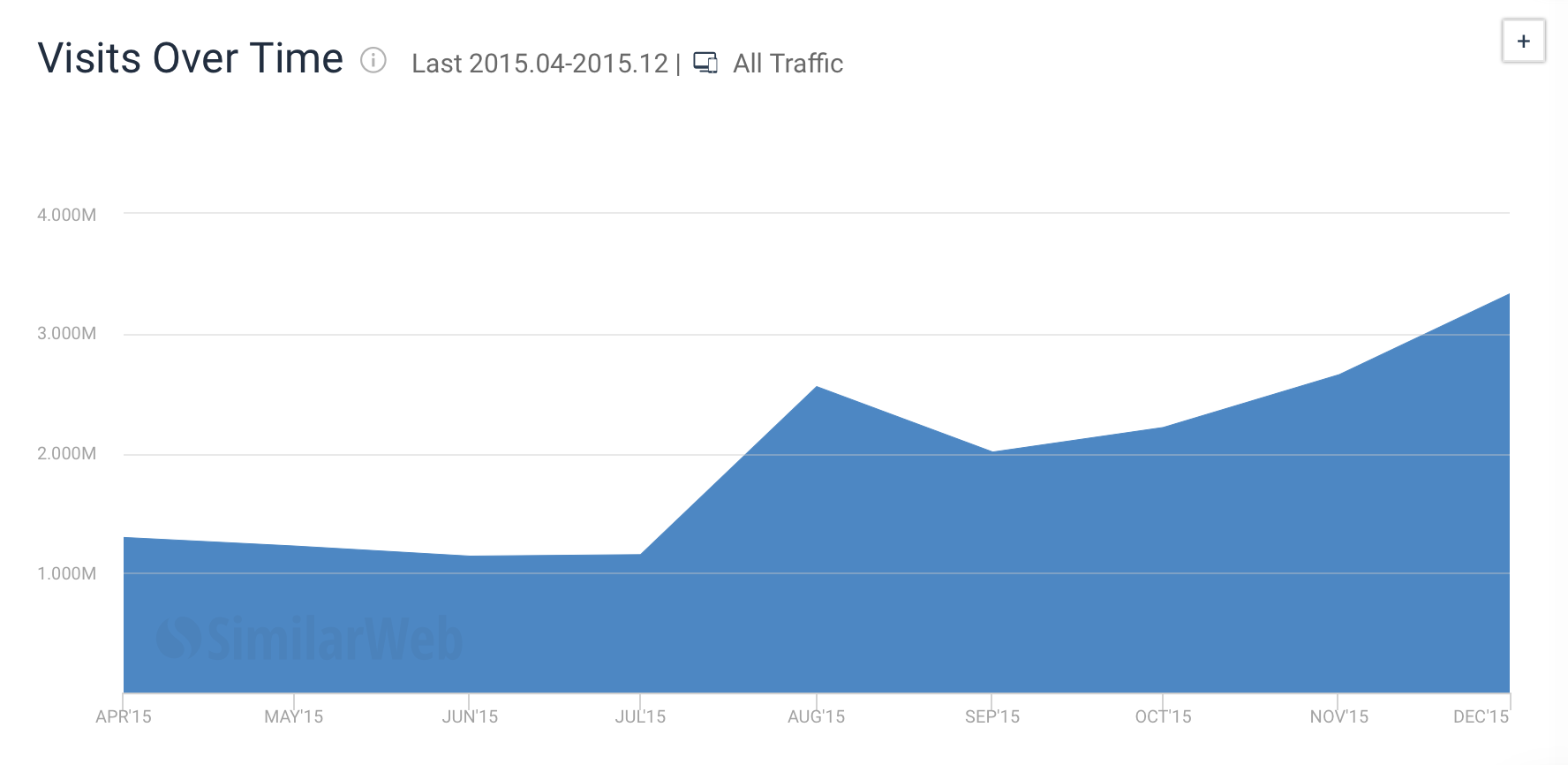 Inbound.org era has come to an end. It was a long and strenuous process. It's hard to believe that such a powerful community that nurtured so many talented experts no longer exists. I remember the days when being featured in Inbound's newsletter meant getting anywhere from 1,000 to 2,000 online visitors. So for those of you who are still looking for a new source of the traffic to replace Inbound, then give Zeist and Growthhackers a shot, both of these platforms are great.
Some time ago, Alexandra had a great conversation on LinkedIn with 21 acclaimed experts that shared their thoughts on this topic. If you don't want to end up like Inbound, then this post has some very interesting insights. You'll find out about the nuances of a well-structured community and how to improve engagement. Many experts were actively using Inbound and contributing to the community. So we asked them about the steps you need to avoid in order to make your community an outstanding one.
In this article:
Concentrate on engagement
Tap into emotions through meaningful communication
Don't stop innovating
Invest in your community's brand advocates
Users want to control community's content on their end
Community isn't about link repository
Don't torment your users with bad design
Decide how your community will benefit its users
Social Media is the Place to Start
Define Your Goals First
To Wrap Up:
There's a lot to think about. Yet, we need to draw a conclusion to this subject and see what should have been done differently. Here are some tips that will help you improve your own community:
Show value of being part of your community
Encourage your active users
Create an atmosphere for people to connect with others
Build meaningful conversations with community members
It's extremely important to create such community platforms that give participants value, teach them new skills and help them grow professionally. I hope these tips will provide some clarity on why brands need to take their users' voice seriously encourage you to create a perfect community of your own.
Did we forget something? Most likely, there's a lot more to providing the best user experience for your community. What would you add to our list?