Web Analytics Analysis: How to Find Low-Hanging Fruit and A/B Test Ideas
At the beginning of her presentation, Shanelle quoted Peep Laja, founder of CXL: «You don't have generic problems, you have specific problems.» She explained that the meaning of the quote is that you should stay focused on your own data rather than relying on data from a case study or a blog.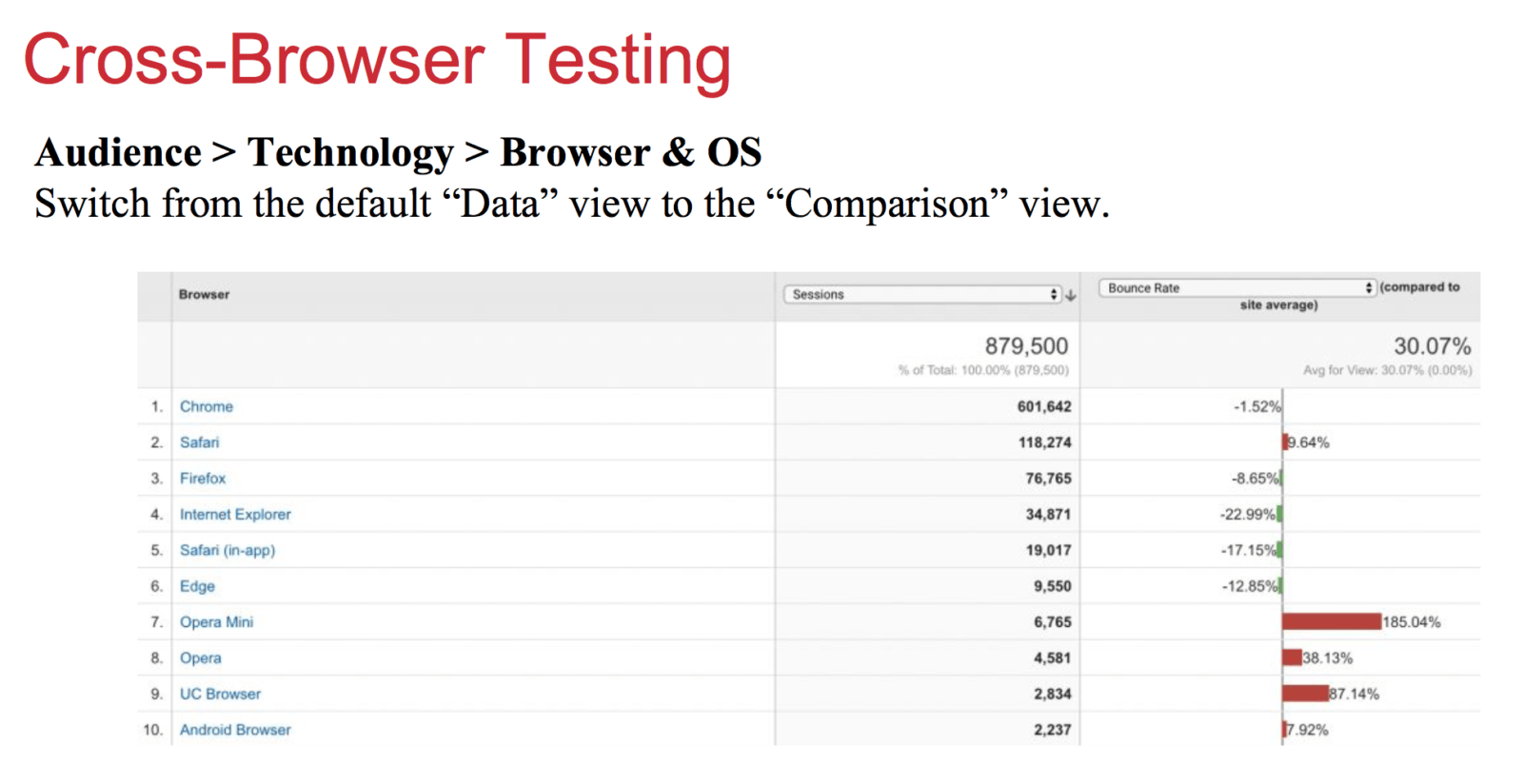 To get to the screen you see above, go to Google Analytics > Audience > Technology > Browser & OS.
You'll notice that the browsers listed are ranked in terms of how many sessions happen via those browsers.

And cross-device testing can be accessed by clicking on Audience>Mobile>Devices.
Your mobile experience should be different as your users' intentions and motivations will be different. That's why a good desktop UX will not be a good mobile UX, so consider this when you are testing devices.
When it comes to site speed analysis, there are two main metrics -- page load time and page interactive time. The latter is something you should really care about. Generally, if your site loads in three seconds or less, you're golden and your ROI should increase. In order to identify slow-loading pages, go to Behavior > Site Speed > Page Timings. And if you want to get to the bottom of the problem and understand why it takes forever for a page to load, use PageSpeed Insights, and after you get the results, pass them on to your developer to fix the issues.
When you're looking at your analytics, Shanelle suggests asking yourself a question: «What will I do with this information?»
Run a Google Analytics health check to see if you're collecting all the data you need and that you can trust this data. The most common Google Analytics mistakes are missing pages, or cross-domain tracking is not responding. Also, when starting with analytics, begin with the highest value pages.
Shanelle recommends using the Goal Flow report to see the actual path people are taking to get a better insight into your analytics.
If you have internal search on your site, analyze how good you are at delivering what people are looking for. Compare your 'Time After Search' metric to your 'Site Average": the higher that is, the more likely it is that your users found what they were looking for.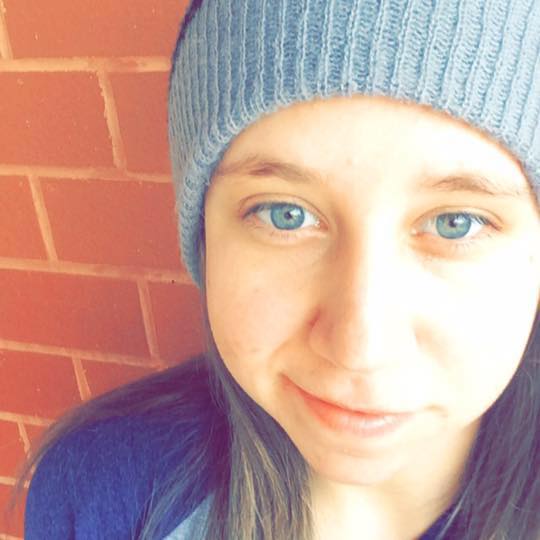 Shanelle Mullin
Shanelle does content and growth at ConversionXL and ConversionXL Institute, conversion optimization training for mid-market to enterprise level marketers. She's a jill-of-all-trades marketer with a background in PPC, SEO, content marketing, analytics and PR.