The Power of Agency-Brand-Startup Collaboration
It goes without saying that start-ups today play a very important role in different industries, especially in marketing. Today's new market dominators are all former start-ups — think about Uber or TransferWise. It takes a really long time for large companies to launch an innovative product. That's why big brands typically find that cooperating with start-ups helps them to speed up their own company technological innovation.
Marketing and advertising start-up tech has a number of advantages:
It is accessibile
It is easy to try in small campaigns
It does not pose a huge risk
It can unlock creativity
It can improve campaign/advertising results
However, there are a number of problems that can get in the way. First of all, it is not unusual for there to be more talk than action. There's so much excitement involved with becoming an entrepreneur that a lot of start-up team members are distracted from taking real actions. Secondly, cultural differences often make progress slow. Finally, paperwork and rigid structures can make all the processes frustrating.
So how can you unlock your company's potential in these difficult circumstances? The key is to have all of the following three parties collaborate effectively: agencies, brands and start-ups. This is crucial because each of these parties has its own strengths, which, when combined, can result in a powerful synergetic effect.
Agencies are inclined to seek new solutions and improve existing ones. They are masters of coordinating multiple moving parts, so they are ideally suited to facilitate a partnership between a start-up and a brand.
The role of brands is to write really bold briefs. Brands should be open to new ideas and experimentation, and be comfortable with learning from initial results and improving from there.
Start-ups play a critical technological role in this partnership. They are masters of technology, they are idea-driven and highly innovative, as well as fast-moving and hugely agile.
It is important for this alliance to be nurtured by a collaborative mindset, as it leads to new opportunities for existing tech. As an example of successful collaboration, let's take a look at the BBC-Seenit alliance. The BBC used Seenit to communicate with its audience members directly, and to gather their opinions, stories and experience in video format.
Here are a couple of tips for start-ups seeking to collaborate with brands:
Be professional. That means being easy to deal for both brands and agencies.
Create the perfect pitch. It is important to make sure you can attract attention by presenting relevant case studies and real data from your industry.
Be clear on the benefits of the brand. Focus on what your tech can do for the brand, not just what your tech can do in general.
Deliver great customer service.
Advice for brands:
Know what you want to achieve.
Get a buy-in from those around you — permission to try is everything.
Be considerate to start-ups' needs. Start-ups are young and fast-moving, which means they are dramatically under-resourced. Respecting that is very important.
Always provide feedback. It has really positive effect on relationships.
Take a lean approach. You should always start small when you work with start-ups, learn, and then scale.
How can agencies effectively collaborate with brands and start-ups? Follow these rules:
Make sure that the brand and start-up that you collaborate with really fit together.
Know what your agency wants to achieve.
You should not afraid to tangle with the tech and propose new solutions.
Take a lean approach — start small, learn, then scale.
Always give feedback.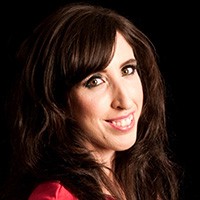 Christina Richardson
Christina is co-founder and CMO at Openr, the madtech platform that lets you engage the engaged from the content you share. Christina spent much of her career managing and growing FMCG brands at Nestle and Robinsons, and then turned her hand to young start-up brands, and has never looked back since. Her first marketing technology business was acquired in 2015; and today she spends much of her time focusing on the growth of her latest, Openr. As well as this she teaches Entrepreneurial Marketing for University College London and is a mentor to those starting up.
Related videos