Guide to a High-Converting Customer Retention Program
The funnel does not end at the initial conversion. The only way to truly scale your business is to ensure your customers keep coming back. In her presentation, Talia talk about what makes customers keep coming back (the emotional triggers that increase conversions), the 3 key factors for a successful retention program, and seven advanced ways she increases retention 10x for her clients. Why does retention matter? It is 5 times more cost effective to retain a customer, than acquire a new one. Return visitors require less marketing budgets (less traffic), but it creates 59% of site's revenue. Talia believes that the root of every conversion is our decision making process. If we buy something and it makes us feel good about it, we'll keep buying it in the future. So if you're able to create a habit within your customers, they'll come back. Consumer behaviour is often times triggered by various reasons.
Post-purchase rationalization

(

when a customer persuades himself he needed to buy a certain product)
Successive Approximations

(

«A foot in the door» technique. People are more willing to help someone they have already helped.)
According to Talia, a high-converting retention strategy is based on the three pillars.
Make it about the customer. No matter what you're selling, what people really care about isn't the WHAT it's the WHY. Asking a customer take a survey is one of the best ways to make it about them. This will help you understand your clients better.
Build trust and form relationships. 83% of customer loyalty is driven by trust. To build trust:
Recognize your clients with a welcome back message, for example.
Use social proof.
Don't neglect personalization.
Use email marketing.
Engage your customers
Use gamification
Run surveys and chat with your customers
Host webinars
Build a community or a group
Offer exclusive content
Talia also gave examples of the proven tactics for increasing retention she used with her own clients.
Use «Thank you» pages. Deliver content they want. Share case studies they may find useful. Research what they like/dislike. Promote your blog
Email marketing. Use email like a post-purchase email, create brand ambassadors, leverage the social identity theory.
Personalization. Use a human-like approach to your users.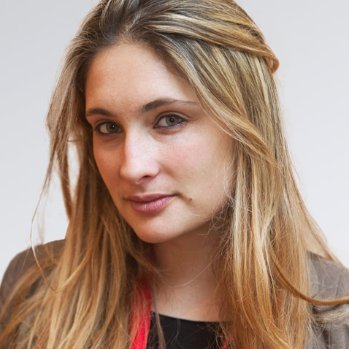 Talia Wolf
As founder at GetUplift, Talia uses customer-centric conversion optimization, emotional targeting and persuasion to generate more revenues, leads and sales for businesses.
Talia is a conversion optimization specialist, consultant, trainer and speaker and was recently listed as one of the most influential experts in conversion optimization.