SEO of the Future
Google has issued a new ranking factor list. How can you rank higher under new circumstances? Brian Dean from BackLinko will guide us through the most important steps.
Let's start from Time Spent on Page (also known as dwell time).
«On the most basic level Google could see how satisfied users were,» says Steven Levy in his book «How Google Thinks, Works, and Shapes Our Lives.» So how does Google assess customer satisfaction? The best sign is how long users spend on a page. A long click is a visit to a particular webpage that lasts for a long time. So, if visitors who came to your site from Google SERPs for certain keywords spend a long time on your page, Google will rank you higher for these keywords. On the contrary, if visitors go to your page and leave quickly, Google will rank your page lower. So, you should check your Average Session Duration in Google Analytics.
The question is how to improve your dwell time. Brian Dean recommends using the following proven strategies:
Strategy #1: Bucket Brigades
Bucket Brigades are words and phrases that keep people on your page. Here are a couple of examples from BackLinko:

You can use the following «hooks»:
• Here's a deal: …
• But there is a catch.
• What's the real story?
• How can you actually use this?
• The best part?
• Why does this matter?
• That's not all…
But of course you can also create your own!
Strategy #2: Content Chunks
To make your text easier to read, you should structure it. Firstly, use a quote box. Secondly, use subheaders to break your text into the chunks. Thirdly, Brian advises using the APP method, a formula which includes the following steps: Agree, Promise and Preview:
: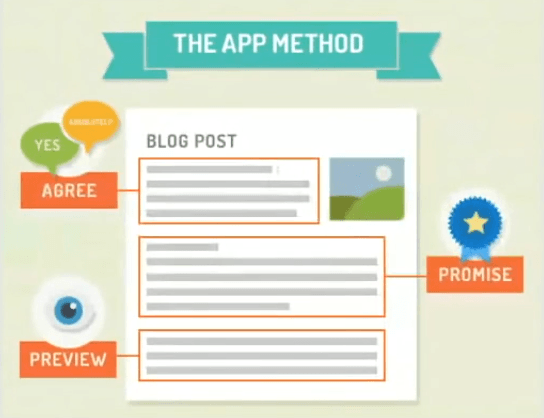 So, to hook your reader, you should include in your introduction a statement with which your reader most likely agrees, then promise to solve their problem. Afterwards, you should briefly describe what the reader will find in your article.
Branded searches and keywords are also ranking factors
For Google, it is a good sign when people search for a branded keyword simultaneously with non-branded keywords, which is why you have a better chance of ranking highly if your brand is strongly associated with something specific. Brian Dean's brand is a good example of such an association: he is 100 percent associated with link building, he presents himself as link-building obsessed and BackLinko is mainly about link-building, which is why Google thinks that people who are looking for Brian Dean are also looking for information about link-building: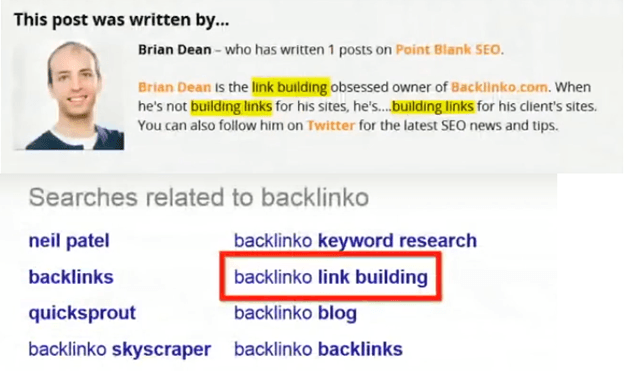 Organic CTR is the next new Google ranking factor
If your page that appears in Google SERP starts to receive more clicks, Google is going to rank it higher. So, here the question is, how can you naturally get more clicks without doing anything shady? «With the help of Google Adwords!» says Brian. Look at the ads that appear for your keywords. These ads were tested, and the best ones (the ones that get the most clicks) were chosen. So, these ads will include keywords that you've probably never even considered but are effective. If you use them in your meta description, your CTR will improve!
Google Hummingbird and Semantic Search
LSI keywords are synonyms and closely related words that allow Google to determine the context in which a specific keyword usually appears and, therefore, understand its relevancy. To rank higher for a specific keyword, you should use LSI keywords in your content, in your meta description and in your content. So how can you find these words? Look for them in the «Related Searches» section at the bottom of SERPs.
Content Length
Long content tends to be ranked higher by Google. Also, longer content means more shares. Here's what BuzzSumo found out in its research: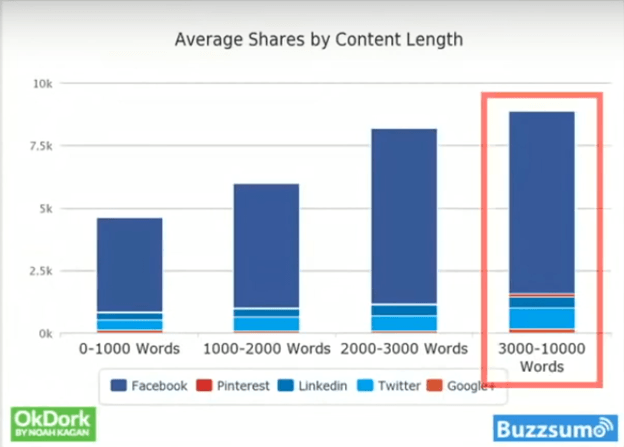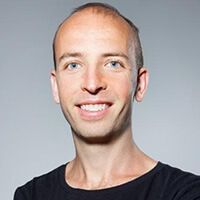 Brian Dean
Founder of the SEO training company, Backlinko
Related videos