Offsite Content Strategy: How to Find and Engage New Audiences
Check out the video with Garrett French now to learn more about the offsite content strategy. Learn prospecting methods and engagement frameworks for reaching your audience of practitioners at the publications they already know and trust.
At the beginning of his presentation, Garrett shared his view of how PR approaches reaching out and engaging with an audience:
Top tier publishers
Big stories and embargoes on them
Mass audience
Belief in «trickle down» to smaller publishers
When it comes to link building, Garrett sees the following:
High domain authority

(

metrics first)
Extreme emphasis on relevancy to target keywords
Ignore context and audiences
Unbranded work
According to Garrett, refraining from the guest posting approach looks the following way: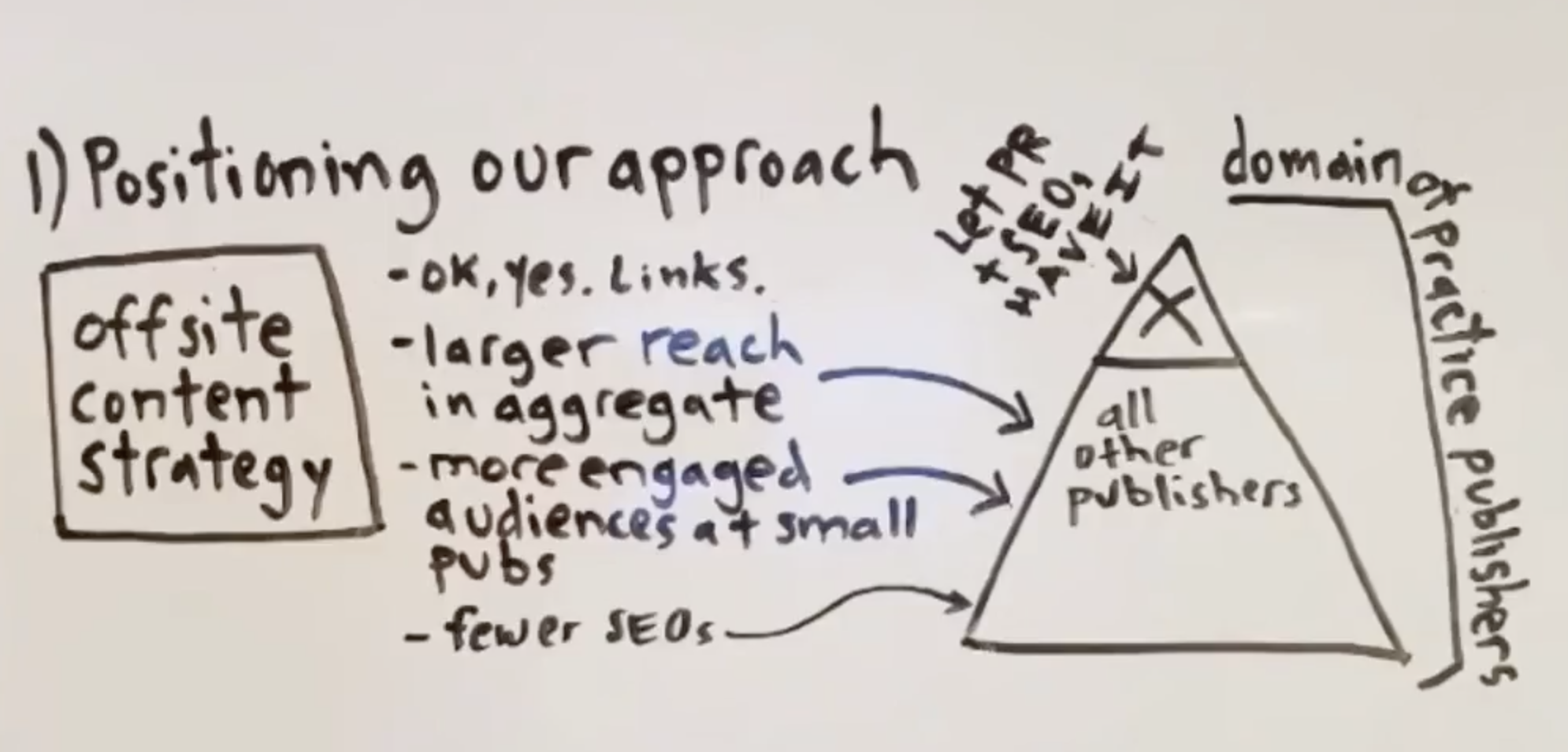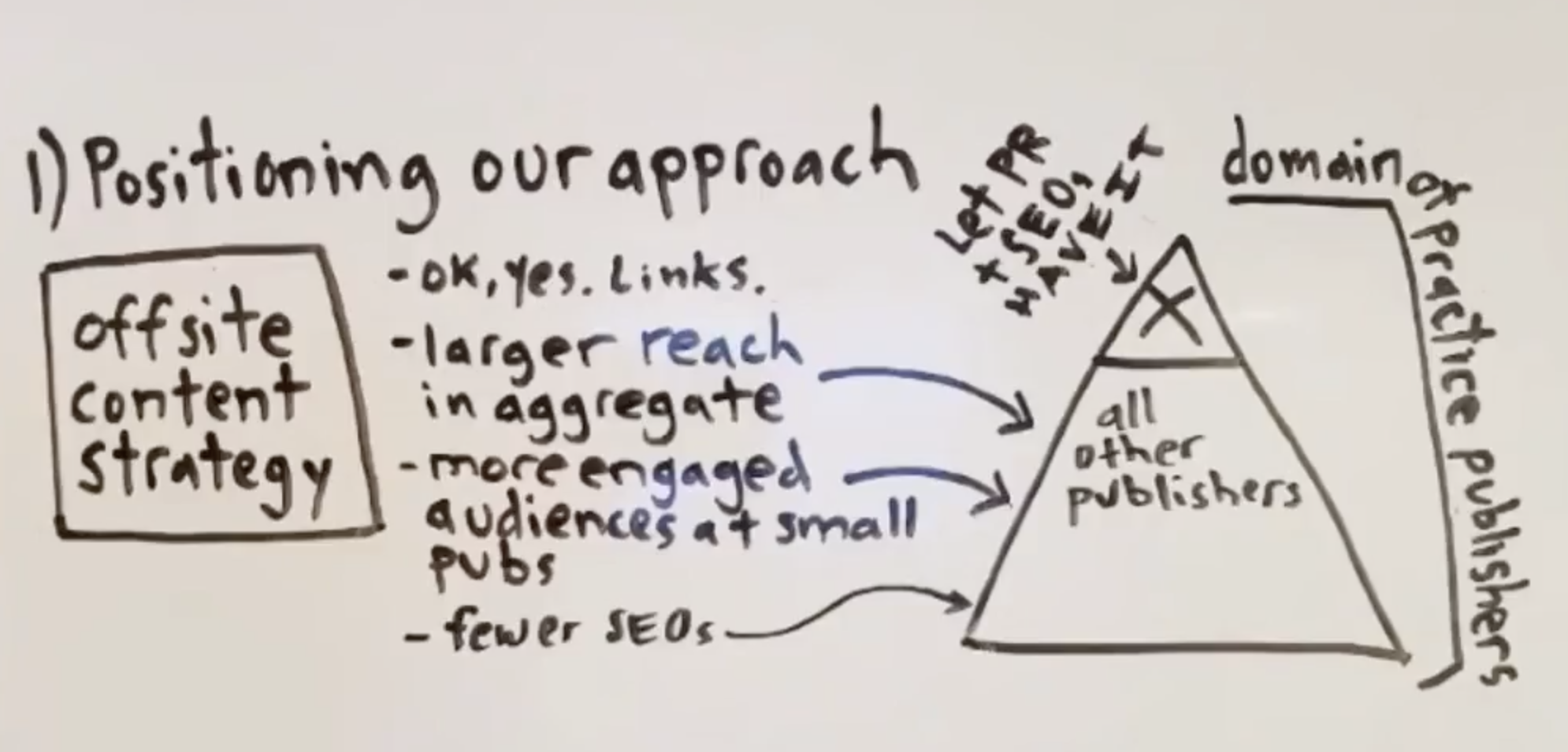 Links are still getting a lot of attention, clients still want the links. So, no doubt, they are important. In Garrett's opinion, PR and SEO can have the top of the publishing pyramid. Because the larger reach is in the rest of this pyramid. More engaged audiences are located with the smaller publishers. Plus, there's fewer SEOs at the bottom of this pyramid, so there's more opportunities.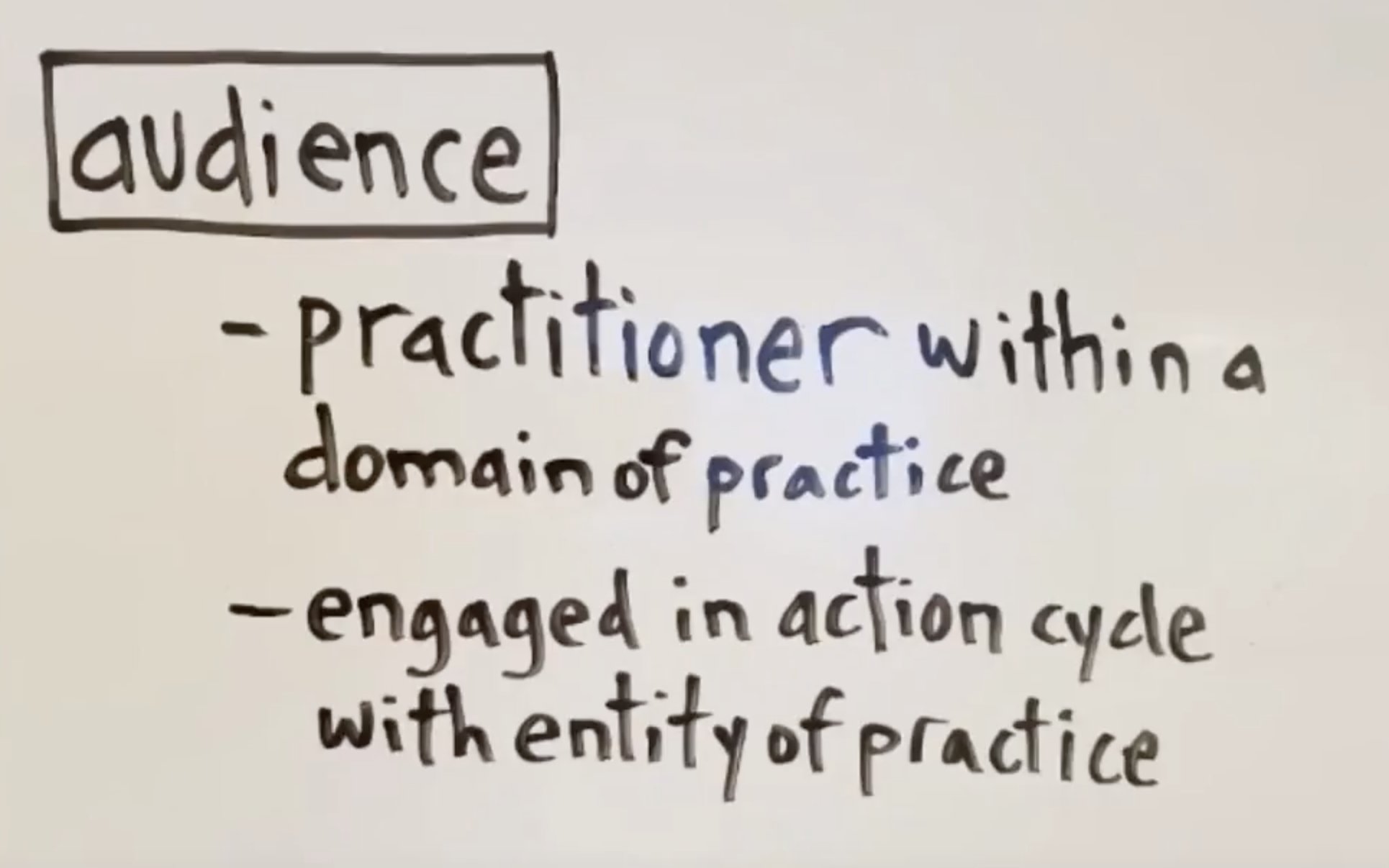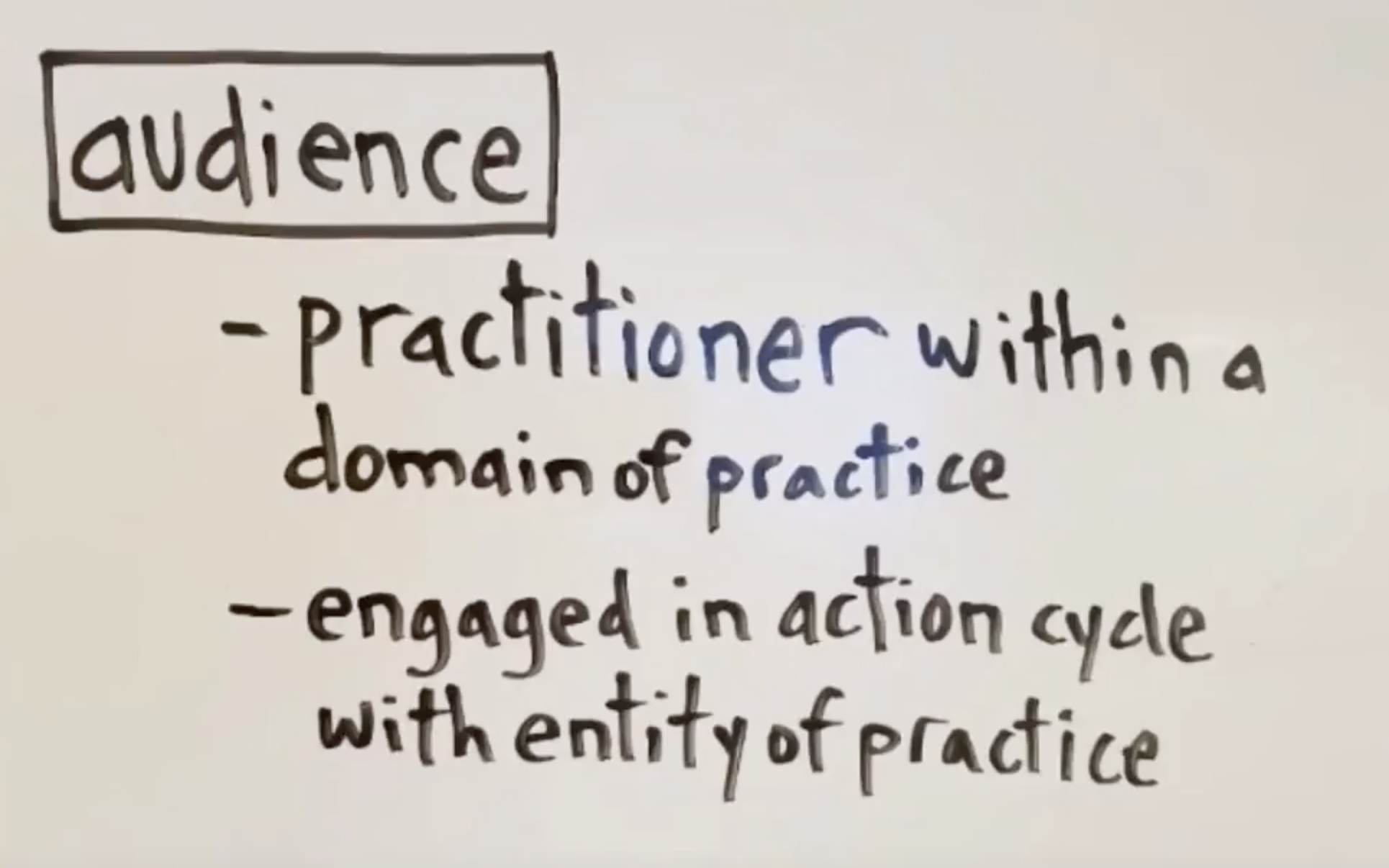 Garrett shared a very interesting point about what an audience actually is, and how often we take the true definition of it for granted. He believes that an audience consists of practitioners within a domain of practice who are engaged in action cycle with entity of practice.
After years and years of working in the industry, Garrett has come up with a detailed workflow for finding and engaging new audiences: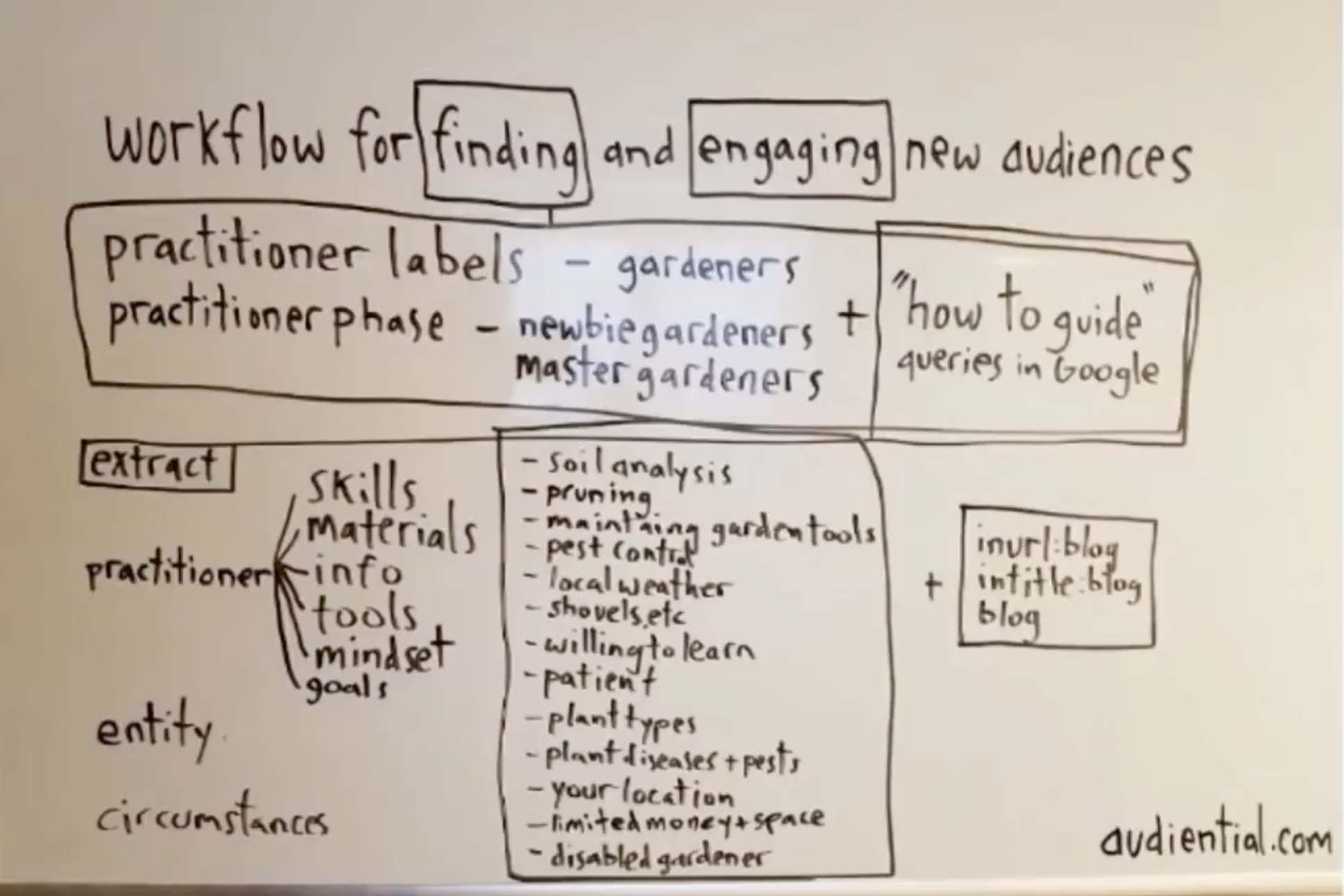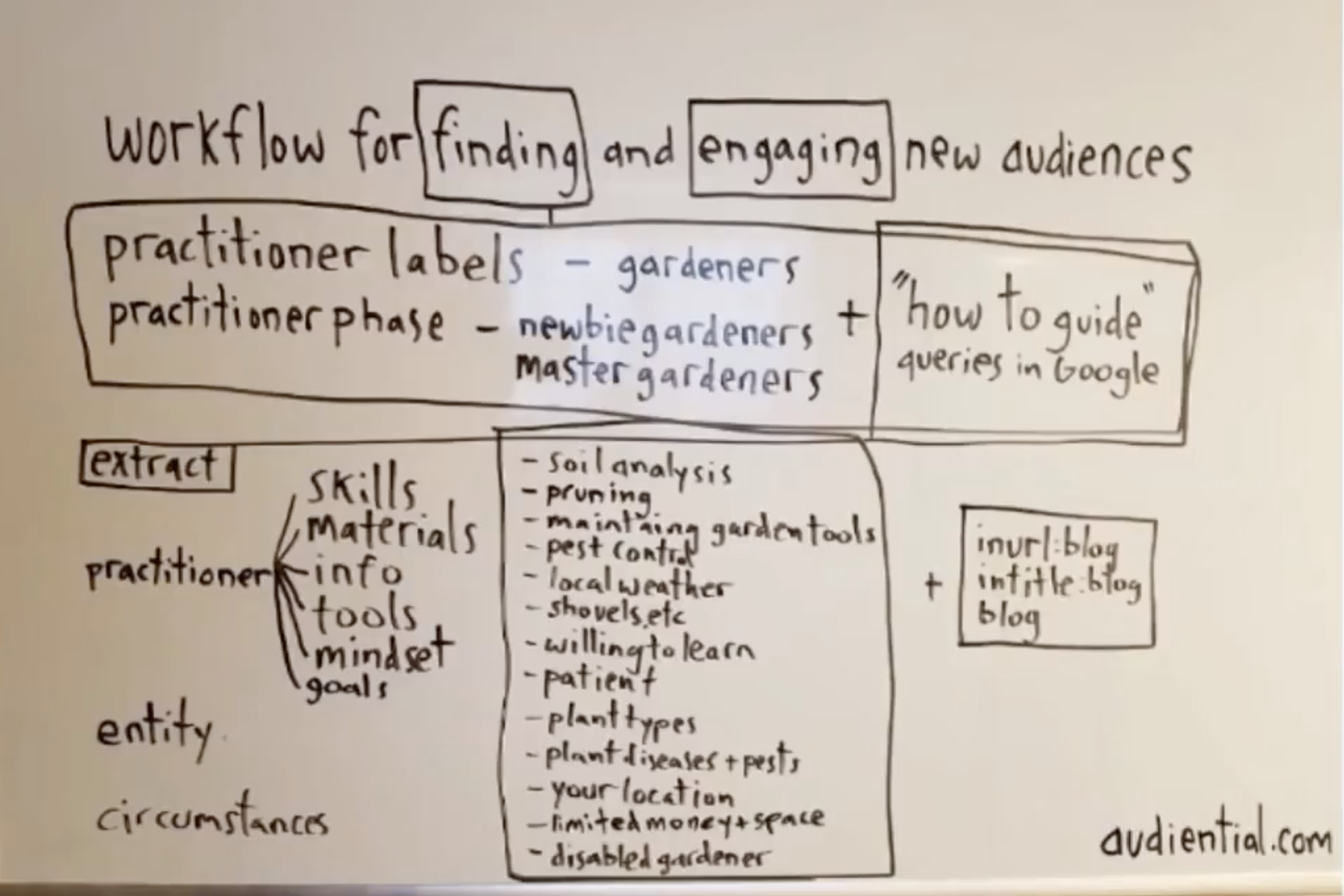 First, you look for practitioner labels, and then we apply them onto certain queries. Then, we look for action cycle triggers, extract characteristics that are specific to practitioners in this particular domain of practice. This allows us to get a better view of the domain of practice itself. And after that, we can use what we managed to extract and run more queries.
Conclusion
Garrett offered several tenets of offsite content strategy based on his experience:
Ignore sitemetrics
You're persiving an audience of practitioners in the muck and turmoil of practice
Placements are relatively cheap so be everywhere your practitioners are
Small publishers often have more engaged audiences
Links — yes, but embrace Facebook placements, newsletters and placements behind a paywall… get in front of those practitioners!

Garrett French
Founder of Citation Labs and Cofounder of ZipSprout.
Garrett has been in the search marketing, writing, link building business since 2001, building at-scale campaigns for large enterprise companies. He brainstorms strategy for all Citation Labs Agency clients and turns the team's internal processes into Citation Labs Tools.