How to Increase Your Website Traffic Using Your Keyword SEO Data
Are you frustrated when it comes to increasing your website traffic using SEO Analytics? Amel feels your pain.
In her presentation, Amel covers the importance of gathering the right SEO data that will improve your long-term business profits tenfold, finding ways to increase traffic from Google using your website's keyword data, and having a simple strategic plan that will help you increase traffic to your site.
According to research conducted by Ascend2, among the most effective SEO tactics are relevant content creation (72%), keyword research (48%), frequent website updating (34%), and relevant link building (33%).
In order for your marketing campaign to be fruitful, start by gathering your keyword data. If you still don't have Google Search Console set up, do it right now. If the word Google Analytics doesn't ring a bell, stop doing what you're doing and google it right now. Make sure you're using the same email address for both accounts.
After you have Google Search Console and Google Analytics up and running, connect them to each other.
2 ways of getting traffic from Google using keyword data
Amel identifies two ways of getting traffic from Google using keyword data:
Google Search Console Landing Page Report

When you access this report, navigate to the Advanced Filter under the tab called 'Behavior.' If you're trying to see which of your landing pages are driving conversions, the 'Landing Page' report will give you detailed information. You can also apply such filters as 'Page Session Duration,' or the medium that drove your user to a specific landing page.

Google Search Console Queries Report
In Google Analytics, go to Acquisition > Search Console > Queries. Then, select Advanced Filter to specify details according to your business objectives and strategy.
Amel advises concentrating on increasing your CTR and average ranking position, because these metrics correlate directly with traffic.
Amel's strategy to increase traffic using keyword SEO data includes the following steps:
Make a list of the top 20 landing pages that have a high conversion rate from organic sources but get moderate traffic.

Make a list of the top 20 queries that have a high SERP CTR but a low impression and that are ranked between pages two to 10.

Plan and implement an Off-Page SEO strategy for each landing page's URL and each query from lists one and two.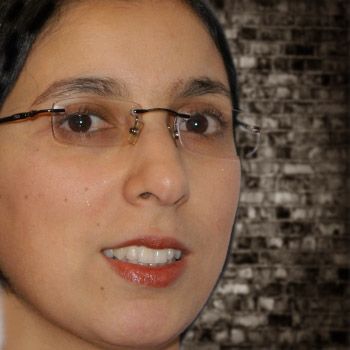 Amel Mehenaoui
Amel Mehenaoui is a Digital Marketing Strategist who is passionate about SEO, Digital Analytics and Marketing Automation. She is keen on extracting actionable insights from web data to improve websites' traffic and revenue performance. Amel offers tailored SEO & Web Analytics private training sessions and online courses. Her goal is to help entrepreneurs and business owners increase their sales funnels conversions and improve their digital marketing campaigns' ROI. Thus, helping them grow their business tenfold. She also mentor in-house Marketing and SEO specialist to help them grow their expertise and advance their career. Follow Amel on her Marketing & Productivity Blog and Youtube Channel where she offers advice on how to automate your marketing to achieve high profits by using effective tools and applying productivity tips.