How to Make Search Engines Fall in Love with your Website
A lot of us are afraid of that black-and-white animal from Google's zoo. In September 2016, Google unleashed a new beast — Penguin 4.0. So how do you deal with it? Francois Goube is the CEO of Cogniteev, and the French ambassador for Majestic. He has more than 10 years of SEO experience. In his presentation at Digital Olympus, he shared with us some hacks for making search engines love your website.
There are a number of steps that you should follow to make your website Google friendly. For that, you should understand what makes a website attractive to Google's eyes.
First of all, help your site introduce itself to Google!
To do that, make your pages indexable — you should check to see if your .txt files are readable by Google bots.
Also, get your title and meta description right, because they're the first thing Google will check
Make your site attractive to Google.
To do that, create gorgeous content for your site. Content is really important, because it influences how users behave. To understand how users behave on your site, and, therefore, how effective your content is, you can check the metrics provided by Google Analytics — Sales, Pageviews, Session duration, etc. With bots, it's the same — they love content. In fact, the longer your content is, the higher the chances that your content will be crawled by bots. But what bots don't like is duplicated content, because it is very hard for them to decide between two pages that are very similar when trying to rank them. In most cases, they'll decide not to rank either of them at all.
There are a number of special metrics you should track to make sure your content looks good for Google.
1) Number of words. Check high-ranking articles on your topic for their average number of words and keep it in mind when you create content for your site
2) Content optimization. You should keep an eye on special alt tags.
3) You should check your Near-duplicate Detection.
4) Keep in mind that your pages that earn you the most money should rank higher.
5) Don't forget about user-behavior metrics — bounce rate, pageviews, time spent on page.
The third thing to remember if you want to be liked by search engines is to be accessible.
What are the obstacles between your website and Google? To understand that, you can launch a crawler on your page and analyze your logs. You should also care about the location of your content. You should let the crawler find your content -- even if you think that your content is organized logically, you can never be sure how Google sees it without using a crawler. The deeper you place your content on your site, the less likely it is to be crawled.
The fourth important factor is fidelity. What does it mean to be faithful to Google?
Your site should always answer Google requests with a status code 200. It's also important that your site answer these requests very quickly, which is why you should check your load time on a regular basis
Make sure you have 302 redirects in place.
Make sure your site responds to Google's requests with no 4xx/5xx errors
Never publish thin content.
The next important point is your reputation.
To maintain a good reputation with Google, your site should have a reliable backlink profile, which means you should care about your total number of backlinks and the quality of the sites that refer to yours.
To be liked by Google, your site must have «good manners.»
The main thing to remember here is, don't try to be a superhero! Getting a thousand links in a couple of days won't look natural to Google. So don't cheat.
It is necessary to use structured data such as scheme.org. This will help Google understand what your content is all about. There's a schema types for everything, so why not use it. With the help of schema you will get rich snippets, which will, in turn, help improve your CTR.
And finally, one more important rule: don't hang out with the wrong crowd! You should care about your «neighborhood» and take the following steps:
1) Check where your website is located
2) Don't link to websites with inappropriate content
3) Check your outlinks and C-level IPs on a regular basis
What else? Make sure your relationship with Google goes well. To do that, keep an eye on the following metrics:
Onpage factors
Offsite factors
Your rankings
You can't do SEO without accurate data.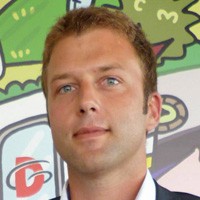 Francois Goube
Serial Entreprener (JobiJoba, Propulseo, Getlandy, Cogniteev…) and SEO Expert has co-founded OnCrawl.com, a SEO crawler and log analyzer. He is a member of the FrenchTech in Bordeaux (France). He is also the french ambassador for Majestic.com. Passionated by semantic analysis and search engines, he loves to analyze scientific Google publications.