How to Drive More Sales Through Your CRM with Social Media
«You will get all you want in life if you help enough other people get what they want,» said Zig Ziglar. This is the main principle you should follow to engage more consumers. It's also your job to learn about people and their company before you engage. It is essential for you to let people know how you can help them. Nobody is interested in how great you are, people are just interested in how great they can be. Your goal is to become a trusted advisor to your customers and help them achieve what they want.
Customer experience is critical to business success. Brands are built on the promises they make and the experience they deliver to their users. Let's take a look at the following infographics, which depictures the consumer-decision journey: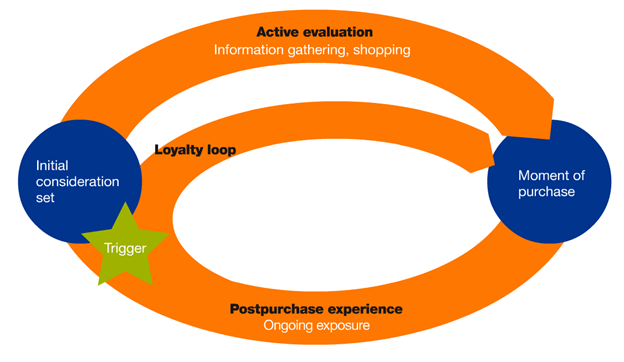 This model was proposed by McKinsey & Company and is based on research on the purchasing decisions of almost 20,000 consumers. The scheme shows how important customers' post-purchase experience is. So, it is essential to influence customers not only when they're in the decision-making stage, but also by delivering an excellent post-purchase experience. This is the key aspect that creates a loyalty loop. A loyalty loop will not only earn you one loyal customer, but it will also bring you more customers. If your customers are happy with the service or product they bought from you, it is highly possible that they will recommend your product to other people. And it is no secret that recommendations from acquaintances are the most influential form of advertising!
So, here are the five E's of Social Business that will not only influence people's decisions once, but will make them loyal customers:
1) Educate them with content
2) Enchant them by being relevant
3) Engage them with authenticity
4) Embrace them with the intent of serving them
5) Empower your customers to achieve their purpose in life
The CRM that you choose plays an extremely important role in building a community around your brand. In fact, CRMs are designed to integrate all of your entire network, making it easier to build relationships with people. The problem with many CRMs is that they are not about marketer-consumer relationships but about reporting. Nimble is a system that will help you integrate your whole network so that it will be extremely quick and easy to build and maintain your relationships.
In fact, while you're building your brand, you need to build a sustainable community of bloggers, influencers, and consumers. Influencers help distribute content that is relevant and useful for users. So in this way, they that attract users to brands.
However, your most important task is to help your customers grow and achieve their goals. The more people you help to grow, the more your brand itself will grow.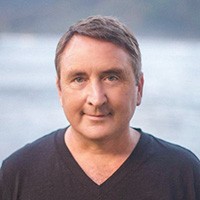 Jon Ferrara
Jon Ferrara, has been recognized for pioneering innovation in the customer management category. Prior to founding Nimble, LLC. Ferrara was the creator and co-founder of the award winning customer management product GoldMine. In 1999, Goldmine got acquired by FrontRange and Ferrara left to pursue other interests. During those years, Ferrara continued to watch the CRM market. He saw that most of the CRM products that were serving small businesses moved up market (and became more costly and complex) or fell by the way side, leaving the market underserved. It was at this point that he decided to create the next generation CRM product for small businesses, Nimble.