Hacks to Generate Leads with Media Monitoring
Ben Twitchell is Head of Marketing at Mention, a digital marketing tool that allows users to monitor anything on the Web and on social media in real time. In his presentation for Digital Olympus, he shared actionable tips for promoting your brand and acquiring new customers. So, let's learn how to generate leads and find influencers with the help of media monitoring.
There are many different ways to generate leads. Quite a few of the presentations at Digital Olympus were dedicated to this topic. Ben explained us how to steal your competitors' unhappy customers. What a dicey strategy! But how do you pull it off?
To beat your competitors, you should always be aware of what is going on around them. You have to monitor what people think and say about them. If you find any complaints or negative feedback from unsatisfied customers, this is a chance for you to offer them your products or services. Here is a perfect example from Ben's presentation of how Close.io did just that: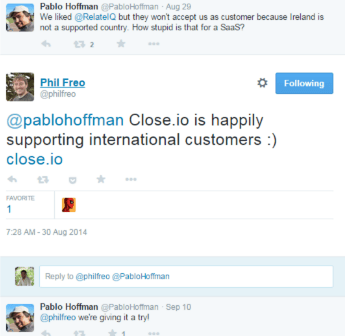 Source: Ben Twitchell's presentation at Digital Olympus
This is how a single tweet can help you connect with customers who are ready to buy!
So, this proves an important principle: listening listening is just as important as talking.
Mention has several special features that allow you to access users' reactions without having to read every single comment. Here is a screenshot from Mention's dashboard depicting how to track positive, neutral or negative references for a selected brand: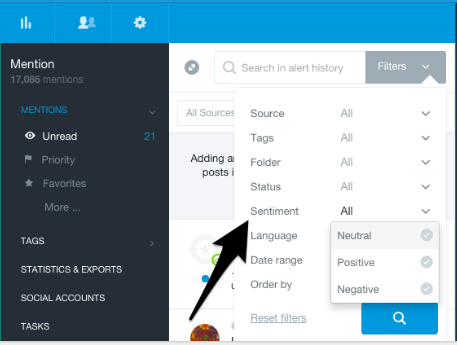 Source: Ben Twitchell's presentation at Digital Olympus
What's more, Mention allows you to monitor users' sentiments over time in order to understand if their attitude towards a brand is changing and, if so, how it's changing.
The next important part of lead generation is finding influencers. But how do you do that?
The easiest way to find relevant influencers is to set up an alert for your company name and phrases that describe it. Mention will show you both net influencers and Twitter influencers according to chosen phrases. It is useful to trace not only your own, but also your competitors' influencers. This can be done in the same way — just set up an alert for your competitors' names or phrases that describe them. It's also important to track topics that pertain to your business niche. Mention will automatically generate reports on your own brand's mentions, your competitors, and topics that are related to your business. With Mention's help, you can keep up with what your (potential) audience is talking about and get swift feedback from users on your new products. You can also be there to answer your users' questions and assist them when they experience difficulties.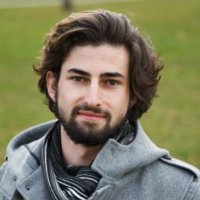 Ben Twitchell
Ben is the Head of Marketing at Mention, a leading Media Monitoring software. He is a full-stack marketer currently focusing his efforts around Media Monitoring, Content Marketing and SEO. Ben is a lead generation and management ninja.