Growth Hacking tips: 20 Hacks for your business in 2018
In a world of constant changes, the one who wins is not the biggest or the most experienced. The winner is the one who's the fastest. Fernando Angulo talked about 20 of the most successful growth hacking tips that will help your organization grow faster in rapidly changing the world.
The world is changing rapidly, with more and more industries utilizing technologies and automation in order to reduce human error, facilitate a faster production, or achieve results in less time.
As a result, companies have to adapt to these changes in a timely manner. Adaptation will also require you to think like a growth hacker. A growth hacker is someone who is always on a lookout to find ideas that will bring him immediate results.
Based on his own professional experience, Fernando presented the following tactics:
Attract the right audience. Create a profile of your ideal client, research their email addresses with tools like Hunter, and connect with them.
Send email from a real person. Craft a personalized message, avoid generic phrases.
Develop your own ecosystem.
Build your community.
Thank your audience. Try to find a personalized approach to thanking your customers. This can be a handwritten card.
Create lists on Twitter. This will help you keep things organized.
Use emotions to perform actions.
Grow your LinkedIn connections. Be a part of big groups on this network.
Guest posting.
Never let your clients go.
Read books about your industry.
Comment on SlideShare presentations. This will increase your visibility.
Use landing pages.
Make your content shareable.
Create engagement content for action.
Promote your content more than once.
Make sure your website is very fast.
Write interesting topics.
Analyze your competitors.
Become the leader of your industry.
Keep in mind all of these hacks, and your company will be able to keep up with the constant changes our digital world is going through. And you never know, you might be able to discover other strategies and tactics that will help your brand to adapt quicker.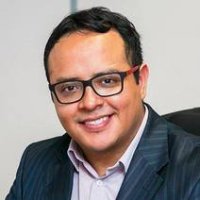 Fernando Angulo
Fernando Angulo is responsible for international partnerships at SEMrush. Fernando is one of the most influential specialists in web positioning, search engine marketing and lead generation. In addition, he is a trainer in several digital marketing courses, and a regular speaker in the main events in the sector.