How to Grow a Brand through Reputation Marketing
At the beginning of her presentation, Rhea admitted that after almost a decade of doing reputation marketing that a lot of clients actually neglect their brand's reputation.
What is a brand's reputation? A reputation is an expectation of future behavior based on past experiences. A lot of brands may be recognized, but that doesn't mean that we actually understand their reputation unless we've had direct experience with this specific brand.
Rhea also emphasized that reputation marketing is not reviews management. According to Wikipedia, reputation marketing implies going on Yelp and managing customer reviews. Doing so is definitely a part of the process of reputation marketing, but it is not solely defined by it. She believes that reputation marketing is the action or business of cultivating and promoting a positive reputation.
When companies have reputation management issues, they experience loss of profit, a higher employee turnover rate, and an unstable customer base. But when you have a great reputation, everything gets better.
To begin working on your reputation, focus on recall. What Rhea means here is not a recall of a product but the ability to recognize and recall information about your brand. You've succeeded if your message can be recalled.
Below is a brief explanation of how brand recall is different from reputation recall.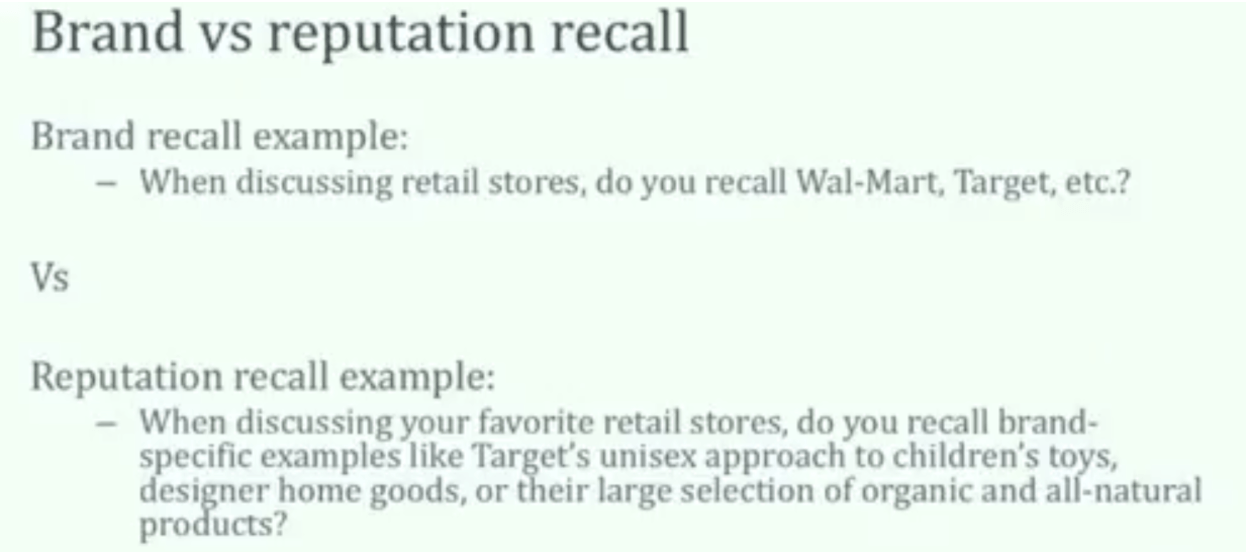 Going further, Rhea added that there are two types of reputation recall: unaided and aided. Unprompted, when discussing the most reputable companies and products in your industry, would someone recall your brand? When prompted, would someone recall specific experiences and messages that align with your desired reputation?
In terms of what you can do about your reputation marketing, Rhea recommends defining your reputation objectives and messaging. This sounds obvious, but a lot of companies out there need help with that. Make sure your mission and your objectives are clear because it all flows into your content, which is then better perceived by your audience. As a result, you'll get more organic links, get more shares, and will improve your overall online presence. Audit your digital assets to see if they clearly feature your mission and key messages. Start with a simple self-recall.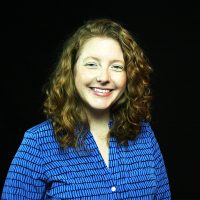 Rhea Drysdale
Rhea Drysdale is Chief Executive Officer of Outspoken Media where she oversees the strategic vision and growth of the company, its clients, and team. As a small digital marketing agency, Outspoken Media services small, medium, and Fortune 100 clients providing SEO consulting, reputation marketing, outreach, content strategy, and full content, creative, and social implementation services. Since 2004 Rhea has grown her understanding of SEO, digital marketing, reputation, and brand development with both in-house and agency positions. In 2013, Rhea was recognized by the Albany Business Review's 40 Under 40 as a young business leader. Rhea speaks at national conferences as a keynote and industry expert and is often cited in media outlets covering search engine optimization and reputation marketing topics. Rhea resides in Troy, NY, with her husband and their two children.