Give your Content Wings: How PPC Can Help Promote Your Content
A lot of people nowadays consider PPC marketing to be a low-funnel channel and think that all it can do is help with conversions.
If you work for a company with several departments, it's not always easy to explain to other teams that PPC is a very powerful channel.
In her presentation, Purna talks about teamwork strategies that can be implemented with the help of PPC. Specifically, you will attract more relevant eyes to your content, strengthen your brand by being helpful to your audience, and earn more leads.
So, the question is: how do we do it?
First things first, offer good content. Run ads that direct your users to relevant and good-quality content. Making sure your content gets to the right person is very important. As Purna says, referring to clients, «Catch them young, and watch them grow».
What's also important is to keep in mind that over 90 percent of all clicks happen in mainline positions, which is the top section of a page. That's why you want your ads to show up there.
Moving on, another way of using PPC to promote your content is by building associations with your brand through indirect brand terms.
If we need to make a photocopy, for example, we are most likely to say «we need to xerox a few pages.» Sometimes, if we are looking for tissues, we use the word 'Kleenex.'
So if you want to build that kind of brand association, bid on different indirect brand terms -- for example, 'Gentle makeup remover,' which is part of one of Neutrogena's campaigns, or 'How to whiten my teeth,' which is used by Crest.
A study by Macquarie University showed that consumers are heavily influenced by advertising for FMCG, which builds trust and brand recall.
Aligning your ads with intent would be a great addition to your content strategy. Provide people with exactly what they're looking for. But don't get too aggressive when pushing your offer.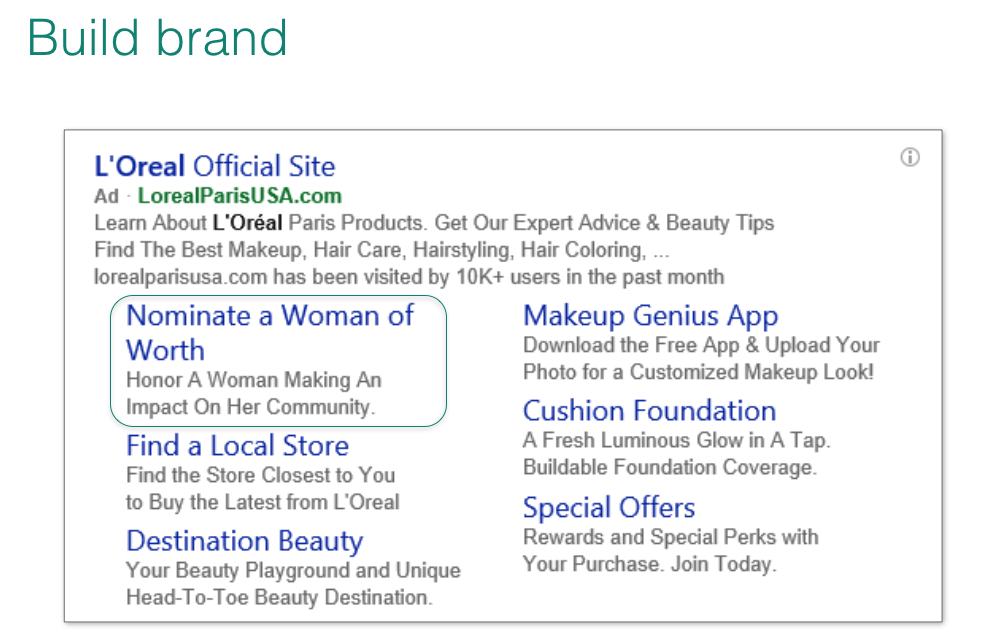 Some brands take it to the next level by building long-term brand loyalty. Don't be just another brand, convey a message and invest in brand awareness. A good example here would be a campaign by L'Oreal called 'A Woman of Worth' during which people nominated different individuals to honor a woman who has made an impact on her community.
Another tactic is to remain on top of your users' minds. Create educational content and use it for remarketing. But don't act desperate, try to provide value with your SEO content.
In conclusion, Purna mentioned the results of a study by Duke University that revealed that subliminal brand exposure can cause people to act in specific ways. That's something to think about. If you can get more brand exposure at the right time, you can influence your customers' behavior when they are shopping in the future, and also make them spread your content. And PPC will assist you in measuring various conversion activities so you can see which ad has been performing the best.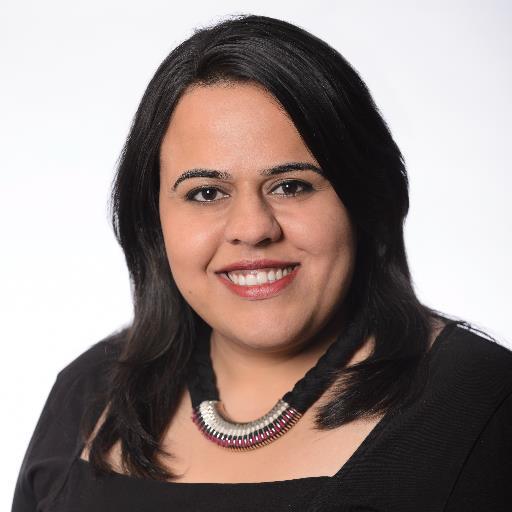 Purna Virji
Named by PPC Hero as the #1 most influential PPC Expert in the world, Purna specializes in SEM, SEO and Voice Search. With over a decade in search, she regularly speaks at conferences across the globe such asMozCon and SMX Advanced and is a columnist for Search Engine Land and Search Engine Watch. An award-winning former journalist, Purna was the CEO of Purview Marketing prior to joining the Bing Ads team. In her spare time, she's an avid traveler, aspiring top chef and amateur knitter.