Fundamentals of Building a Global Community
If you're planning on building a global community, you need to start thinking beyond your own perception of the world around you.
Often times, this starts with two main components: an external community and internal organization.
There are specific external community must-haves. First off, when you want your brand to expand into different countries, you need to have everything translated. But translation doesn't take into consideration culture; it doesn't consider the meaning of words, or how unique every locale is. Your community may speak the same language that you do, but there could be some interpretational differences.
In order to ensure you're are managing your community successfully, you need to consider the following internal management must-haves.
The first of them is the accountability and ownership of the voice that has to be on every person that's on the front line, whether they are answering social questions, publishing content, or answering phone calls. Every team member must know what comes next and have the ability to make a quick decision.
You may find that in other areas where your same language is spoken, some colloquialisms don't translate. For example, even though Australia's national language is English, the saying «go together like peanut butter and jelly» isn't a common expression and it doesn't mean the same thing as it does in the US. That's why utilizing guidelines will help you avoid getting yourself into a sticky «lost in translation» situation.
Another very important thing is to have coverage across time zones, which will allow for transparency of tasks. Ensure your work processes are open so that if a task hasn't been finished when team #1 clocks out for the day in time zone A, someone from timezone B can jump right in help out.
There are numerous tools to help you run things smoothly across several time zones: Skype, Slack, Trello, Dropbox, etc.
So here's an external community must-haves checklist:
Localization

Language support

Knowledge of culture

Colloquialisms

User experience

Mobile
For internal management:
Accountability

/

Ownership

Voice + Brand

Rules + Guidelines

Transparency of tasks

Tools for collaboration

Time zone support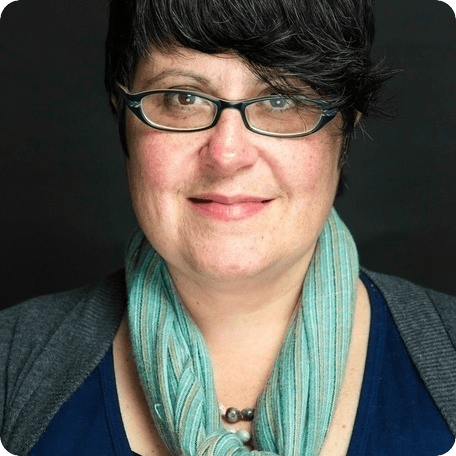 Jennifer Sable Lopez
Jennifer Sable Lopez is the Director of Global Communities at Welocalize, an enterprise provider of professional translation and localization services. Previously, she built the Moz community team and strategy from the ground up, and grew that community to over 600,000 online marketers. 
Jen is a frequent speaker at marketing and community conferences such as CMX Summit, FeverBee Sprint, MozCon, New Media Expo, Seattle Interactive, Marketing United, SearchLove, BrightonSEO, and Search Marketing Expo.
She and her husband (an amazing photographer), Rudy, live in Seattle with their daughter Eva. Jen is a self-proclaimed geek and faux vegetarian, and she prides herself in having kicked Colon Cancer's butt at the young age of 37.