Defining Content with Data
The question we all face: do our customers love us? And we are never entirely sure if they do. A lot of times we may think that we're giving our customers what they want. But what if we're not? We have to figure that out to know whether we should invest resources, but how do we make sure we're making the most of our time? That's where data comes in. We live in the age when we have so much information at our fingertips, and technology allows us to gather it, so it's on us to fill in all the gaps.
The first step, Casie says, is to start with what we know. What content is resonating the most with your users? There should be some posts that are doing substantially better than the rest. Also, look at your top referral pages. This is something that is often overlooked. This is how people get to your site, whether they do so from links or social media. Information about referral pages gives you a good picture of what people actually like.
Looking at top referral sources is a great way of learning about companies that drive traffic to your site and what they are saying about you.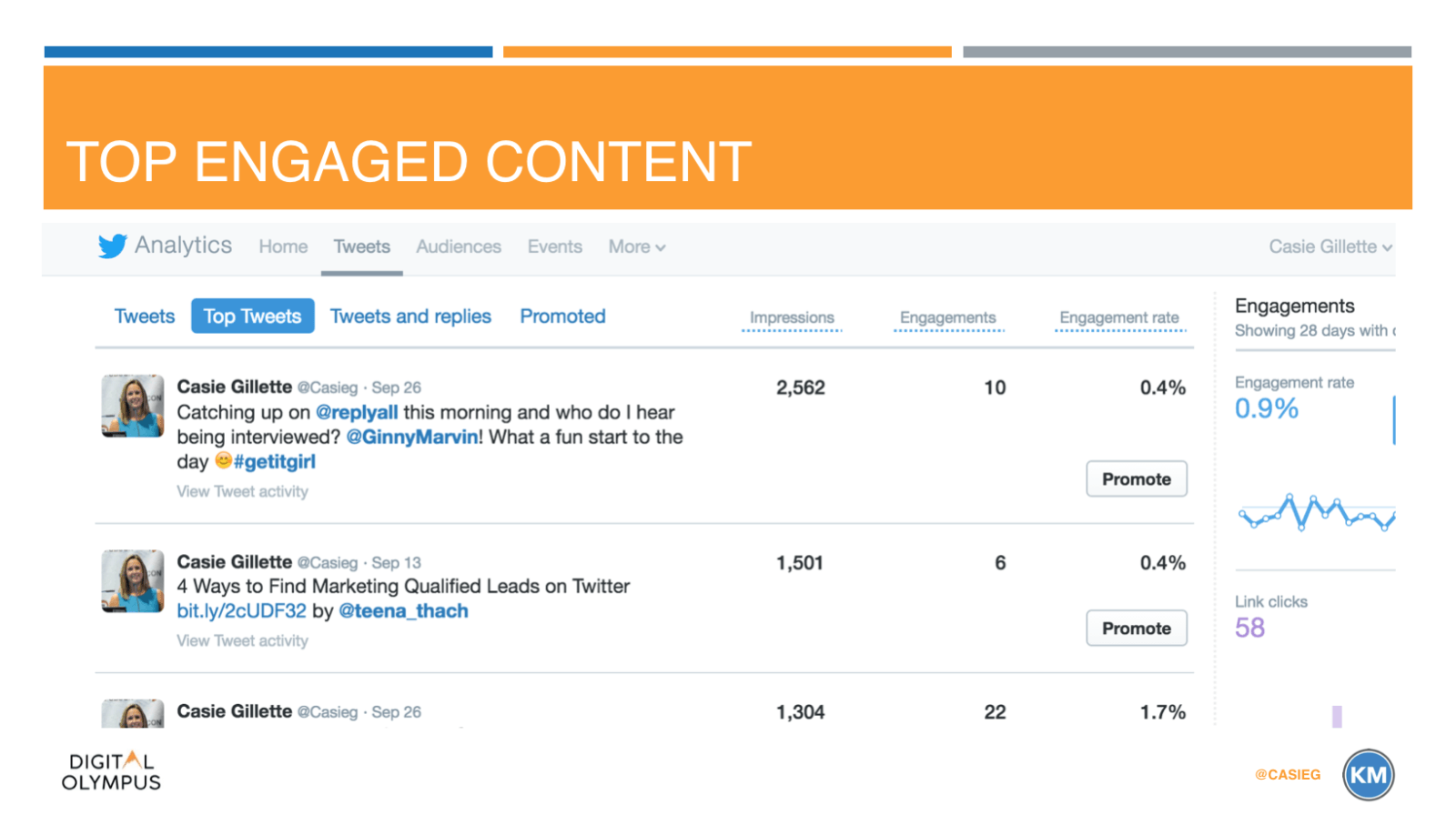 Your content always fulfills different goals; not every piece of content is geared toward driving sales. Take a look at your top content to see what are some of the most engaging pieces and what do people respond to.
But what are your customers actually saying? Knowing the answer to this question is the key to your success. Casie has several places that she turns to for that information.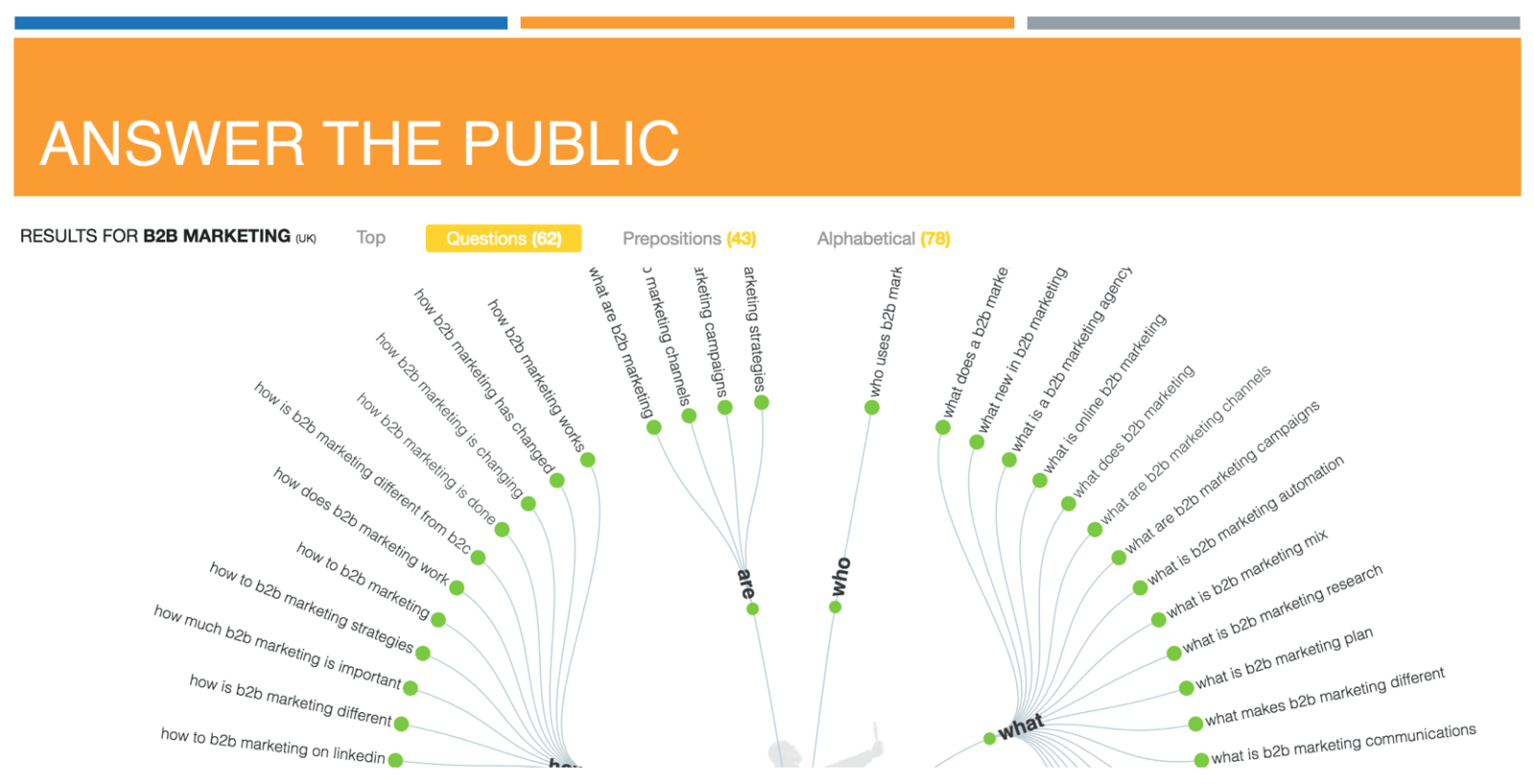 Answerthepublic.com is one of them. It's a free tool that gives you a list of questions centered around the query you typed in.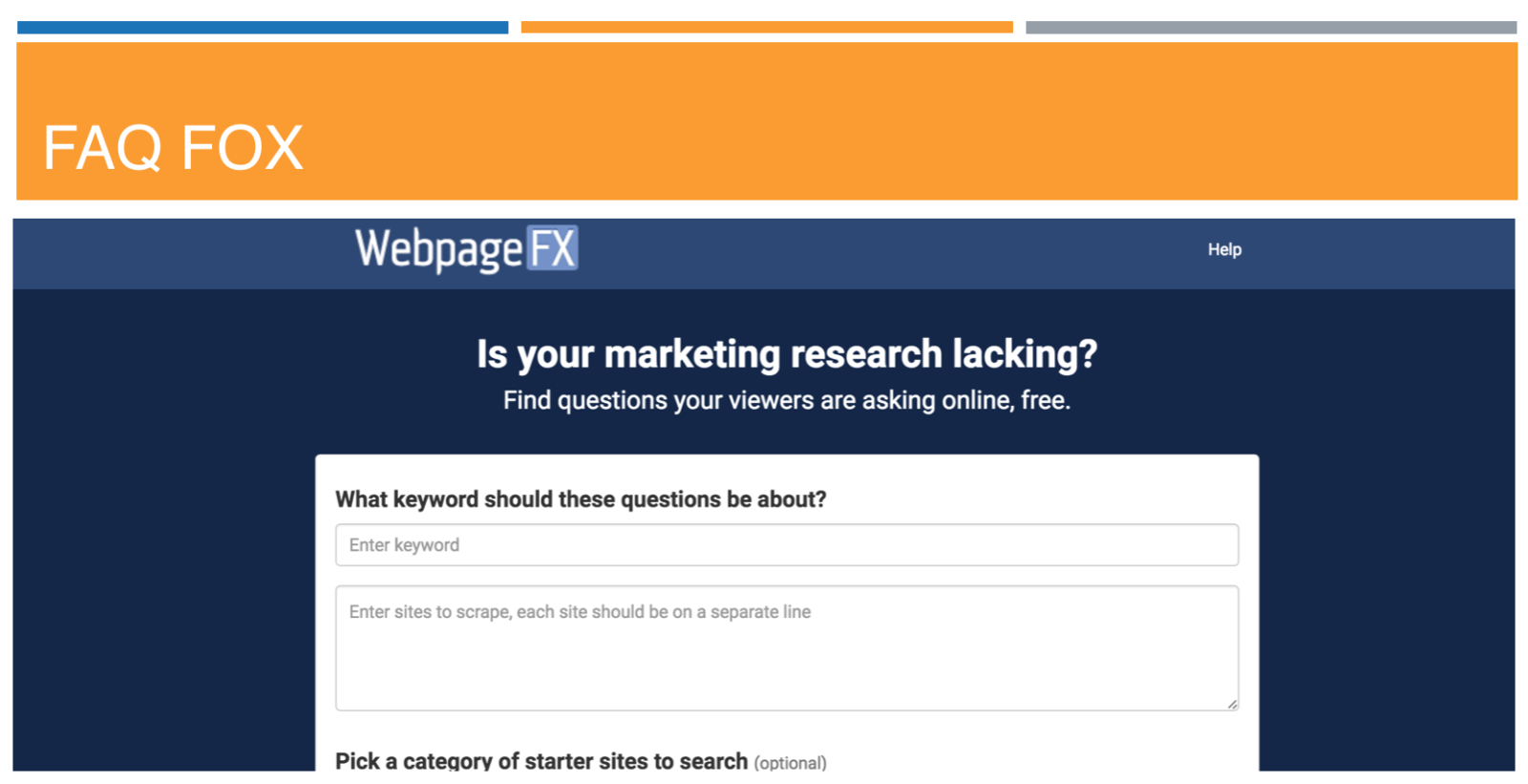 FAQ Fox is also on Casie's list of tools for defining what your audience is looking for.
Keyword.io includes YouTube and Amazon search results, which makes it really unique.
For some people, Q&A sites are reminiscent of the 90s, but sites like Quora offer some really good insight into what people are asking about, or what your competitors are doing.
SEMrush is good for finding content ideas and opportunities, and where your content is showing up in search.
BuzzSumo will let you search by specific topics, so you can find inspiration for new content ideas.
By putting all your data together you are ensuring that you're giving your users the right type of content at the right time and place. Make sure your content is aligned with what your audience is looking for, and provide answers to questions your users have.
Funnel together all your data to become the source your users can rely on.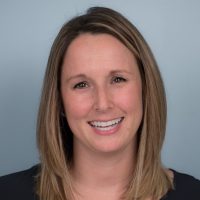 Casie Gillett
Casie Gillette is the Director of Online Marketing at KoMarketing, a B2B Digital Marketing agency in Boston, MA. She has been in the online marketing industry for 12 years, working on both the agency side and in-house. Casie has been responsible for developing and implementing digital marketing strategies for both small businesses and Fortune 500 companies. She regularly speaks about content marketing, search, social, and branding.