Where Data Meets Psychology
Instead of looking at the data mindset, Tiffany turned us to the «feel» mindset. Based on her experience, the data and «feel» mindsets, when combined, lead to growth.

So how do we get «feel» focused data? This infographic shows different elements that you need to take into consideration when using Google Analytics. Tiffany believes that you have to be patient and wait for the data to come in. Don't analyze two weeks worth of data, gather data for at least six months.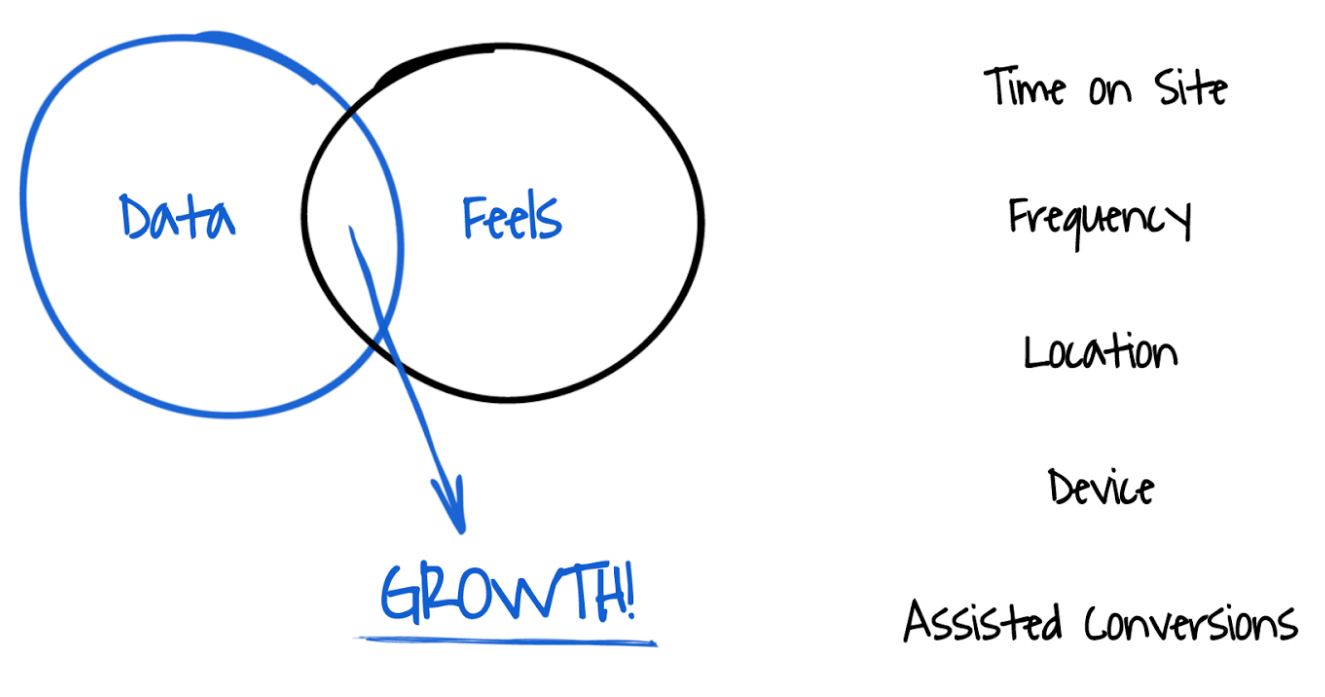 Focusing on user experience is a must: look into time on site, frequency, location, device, and assisted conversions. Are users only spending 5−10 seconds on your site? Do you think you need to register those users? Use various tests to figure out why your users bounce so fast. Are some users spending substantial amounts of time on your site? Great! Analyze their behavior, examine how they are interacting with your content in order to provide your 'bouncing' users with something they might be missing out on.
How many times do they visit your site? If some users are visiting your site too frequently, maybe they are not finding answers after their first visit to your site. Try using chat boxes, or a pop-up questionnaire to help your users get to their search destination.
Another question Tiffany asks is what are your assisted conversions telling you. Is it social media that's actually converting? Are visitors coming from your remarketing campaign? Answering these question will help you allocate your budget more accurately.
Take into the account your user's device preference: mobile or desktop. If it's mobile, are they converting well? If your data shows that your users might be encountering a problem while on mobile, go through the steps your users are taking to see for yourself what may be wrong.
>Do you know where your users are from? If you start noticing that users from a specific region are becoming more interested in your product, create a different marketing strategy around this new location.
Tiffany is convinced that user testing is a great way of finding out what's going on in your users' brains. There are several platforms for this, but she prefers UserTesting.com. Use this platform to get to know your clients by asking them questions like, «Where should the call to action be?», «How do you like our design?», «Do you find our brand color appealing?», etc.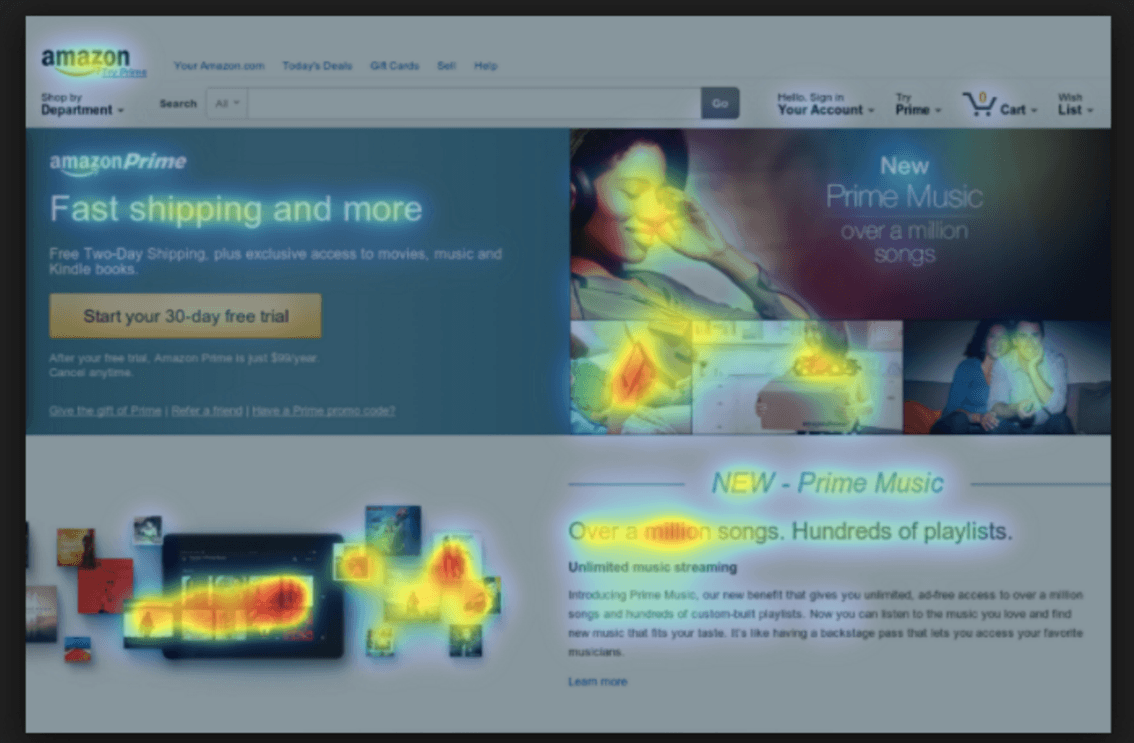 The last thing Tiffany wants us to look into is heat maps. They are particularly helpful for understanding what areas of your site draw people's attention, and how you can make people see what you want them to see.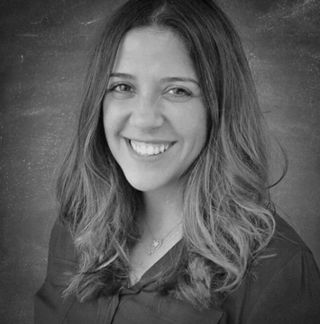 Tiffany daSilva
Over the past 12 years, Tiffany daSilva has worked in all facets of online marketing, and has worked in various startups including Achievers and Shopify. She was named one of the Techwomen Canada in 2012 by the Government of Canada and has spoken at various conferences such as 500Startups: Weapons of Mass Distribution, Inbound's CTA Conference, and PPC Hero's London Conference. Currently she works as a digital marketing consultant, a course instructor at McMaster University teaching SEO/SEM, and Founder of Flowjo.co, a publishing company dedicated to helping marketers stay focused and productive.