How to Crush Your Competitors Using Content Marketing Tips
Are you wondering how to get a «leg up» on your competition but not 100% sure how to make it happen? Shane showed us how to get our clients to the top of Google using his proven content marketing tips! Get your pen and paper (or use Evernote) as he will be sharing all of his secret strategies below!
To get everyone on the same page, let's define content marketing. Content marketing is a marketing tactic. It involves the creation of valuable, relevant content to attract and retain customers and to drive a specific call-to-action.
Why do you need to consider having a content marketing strategy? Because it helps to attract more clients if you create content that is valuable to your audience. And in order to capture their attention, you need to write powerful headlines.
When working on your content, make sure you engage with your audience by creating data-driven and actionable pieces of content. Provide lots of examples, case studies, proof to support your points. Optimize your text's readability by breaking it down into passages, paragraphs and sections, and include offers and giveaways.
If you're trying to connect more with your audience, use a relatable tone and voice that your audience can understand. And if you feel like you're running out of ideas on what subjects to cover next, research what are your user's pain points are. To do that, look up most discussed topics that are related to your niche, and provide your advice. Another great way to connect with you audience is to tell them a story they can relate to on an emotional level. Storytelling has been around for thousands of years, so take advantage of its powerful features. Always add a CTA within your post, and come up with an interesting newsletter your audience will always be looking forward to receive.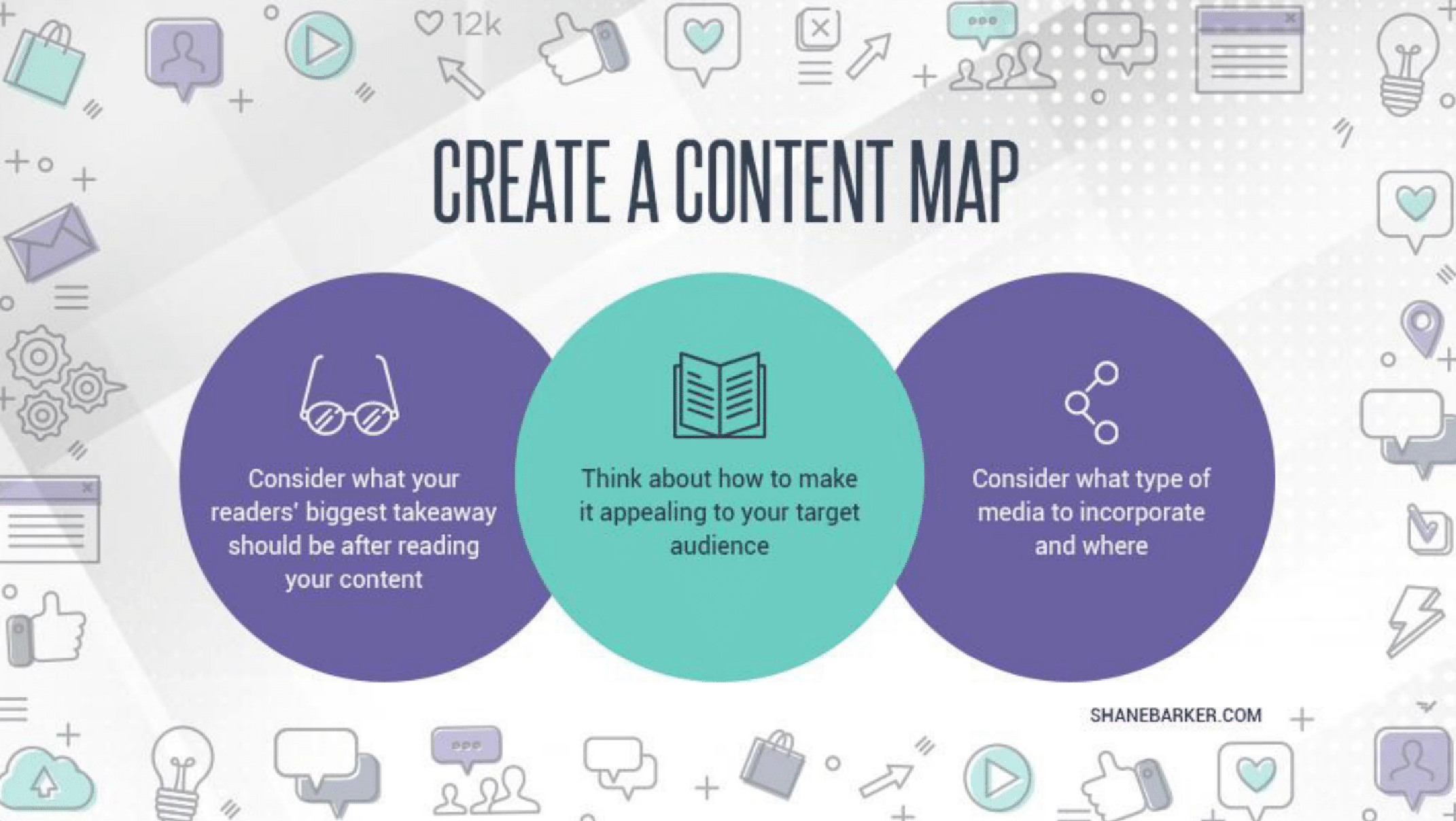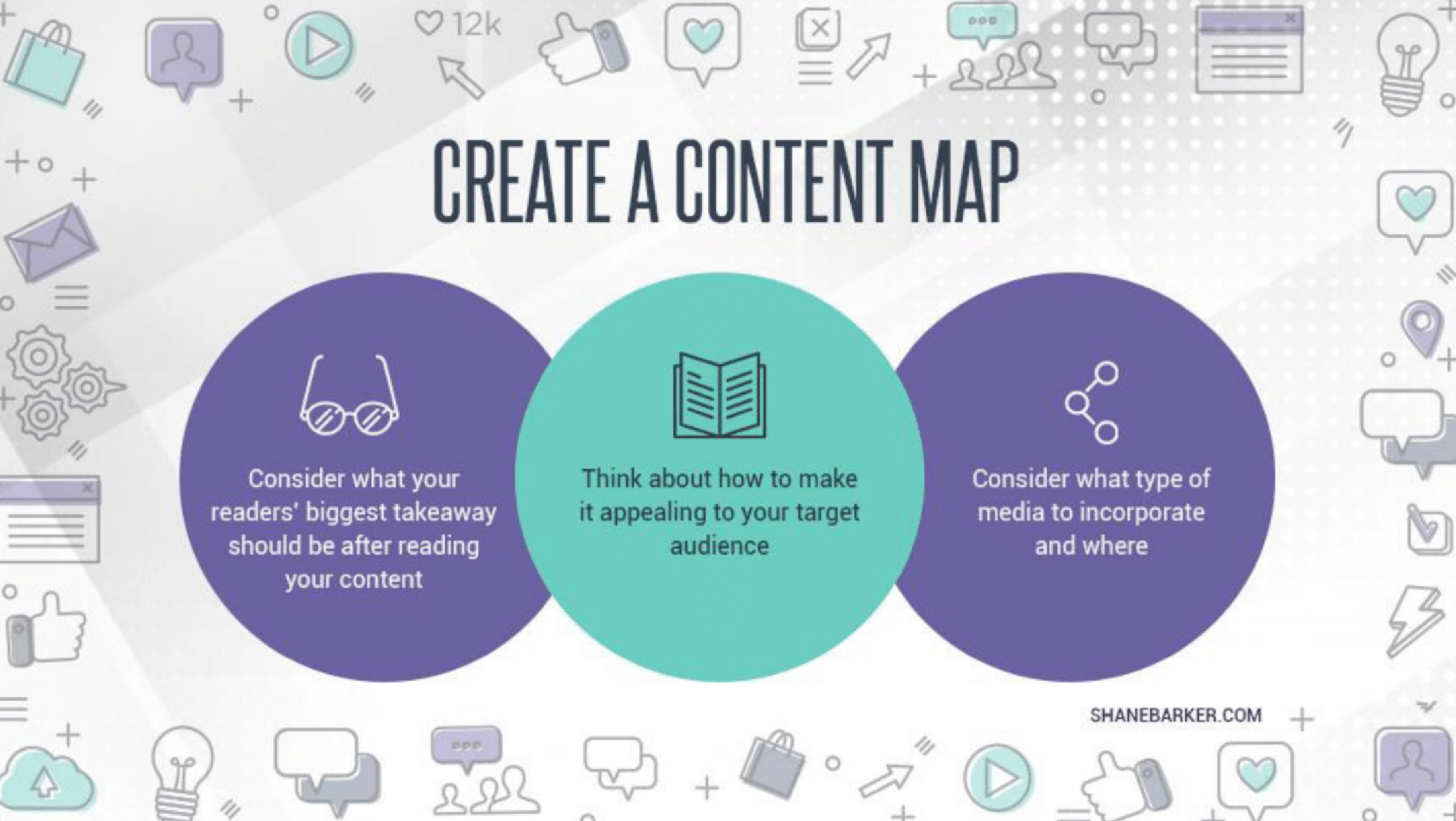 It's extremely important to plan your content strategy. Create a content map. Consider the following points:
What should your readers' biggest takeaways be after reading your content?
How can you make your content appealing to your target audience?
What types of media will you incorporate, and where?
How will you produce appealing and valuable content for your readers?
How can you repurpose your existing content?
How will you promote your content?
Don't forget to do some proper keyword research. Find long-tail keywords to use in your blog posts. Use tools like SEMrush or SpyFu to see which keywords your competitors are using. And avoid high-competition search terms at first, even if they have a high search volume.
Don't be too shy to spy on your competitors' content. This never hurts anyone. Use tools like BuzzSumo to see which blogs/websites have top-performing content for your target keywords. Apply the Skyscraper technique (see how you can improve what your competitor has already done) to write your content to outrank your competitors, and utilize SEMrush or Ahrefs to see which websites your top competitors are getting their backlinks from.
When writing your content, speak your audience's language. Optimize the readability of your blog posts to engage your readers. Use H1 for your headings and H2 tags to separate subtopics.
Take good care of your content by upgrading it over time. List your top performing page and top performing keywords. And then upgrade your content and add value to it. Make sure to do this regularly.
Contribute content to top publishers. Try getting backlinks from your competitors' top traffic sources by contributing high-quality content. Look for other opportunities to get published by other top publishers. Use Domain Authority checker from Small SEO Tools to see the Domain Authority of websites you intend to submit your guest posts to. And aim for publications with DA higher than 60.
Also use visuals. Create infographics to communicate valuable information in a visual format. Share these infographics through relevant publishers. Promote these infographics by posting a preview on social media. Use lots of relevant visuals in your blog posts to engage your readers.
Create lead magnets to your site such as free guides, cheatsheets, free templates, discounts, etc. And use these lead magnets to boost your subscriber list:
Implement category-relevant lead magnet pop-up's
Add inline banners to invite users to download lead magnets
Add text-based inline downloadable links
Add lead magnet banners in sidebars
Promote your content:
Build a social media community
Choose the best time to share your posts
Maintain your schedule consistently
Include an original graphic to attract users
Accompany your posts with a short but captivating caption
Share it in multiple groups and build links
Invest in paid promotions to capture relevant audience
Conclusion
To wrap up, Shane gave the final advice for content marketers:
Make your users feel special
Don't overpitch your services or products — add value first
Build strong engagement
Always segment your audience to target personalized and relevant email campaigns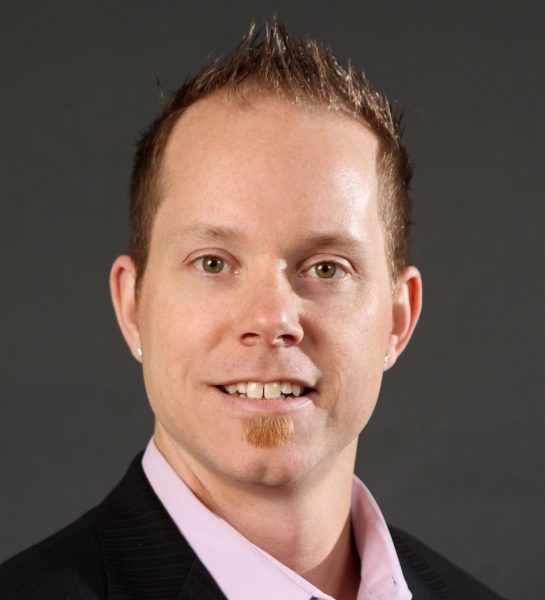 Shane Barker
Shane Barker is a digital marketing consultant that specializes in influencer marketing, product launches, sales funnels, targeted traffic and website conversions. He has consulted with Fortune 500 companies, influencers with digital products, and a number of A-List celebrities.