5 Reasons to Upcycle Content
At the beginning of her presentation, Salma confessed that creating content can be overwhelming because you have to be creative and original. The biggest content creation challenges are producing engaging content and producing enough of it, because creating content for the sake of creating content simply adds noise to the digital world. So if you want your efforts to pay returns tenfold, get smart and strategic when it comes to your content creation. For instance, if your goal is lead generation, ask yourself how can you get people to sign up and what can you offer your users so that they will give you their personal information.
This is where upcycling comes into play. Upcycling is a process that converts content into multiple formats for the purpose of adding value and bringing that piece of content into circulation again.
Here's how it works: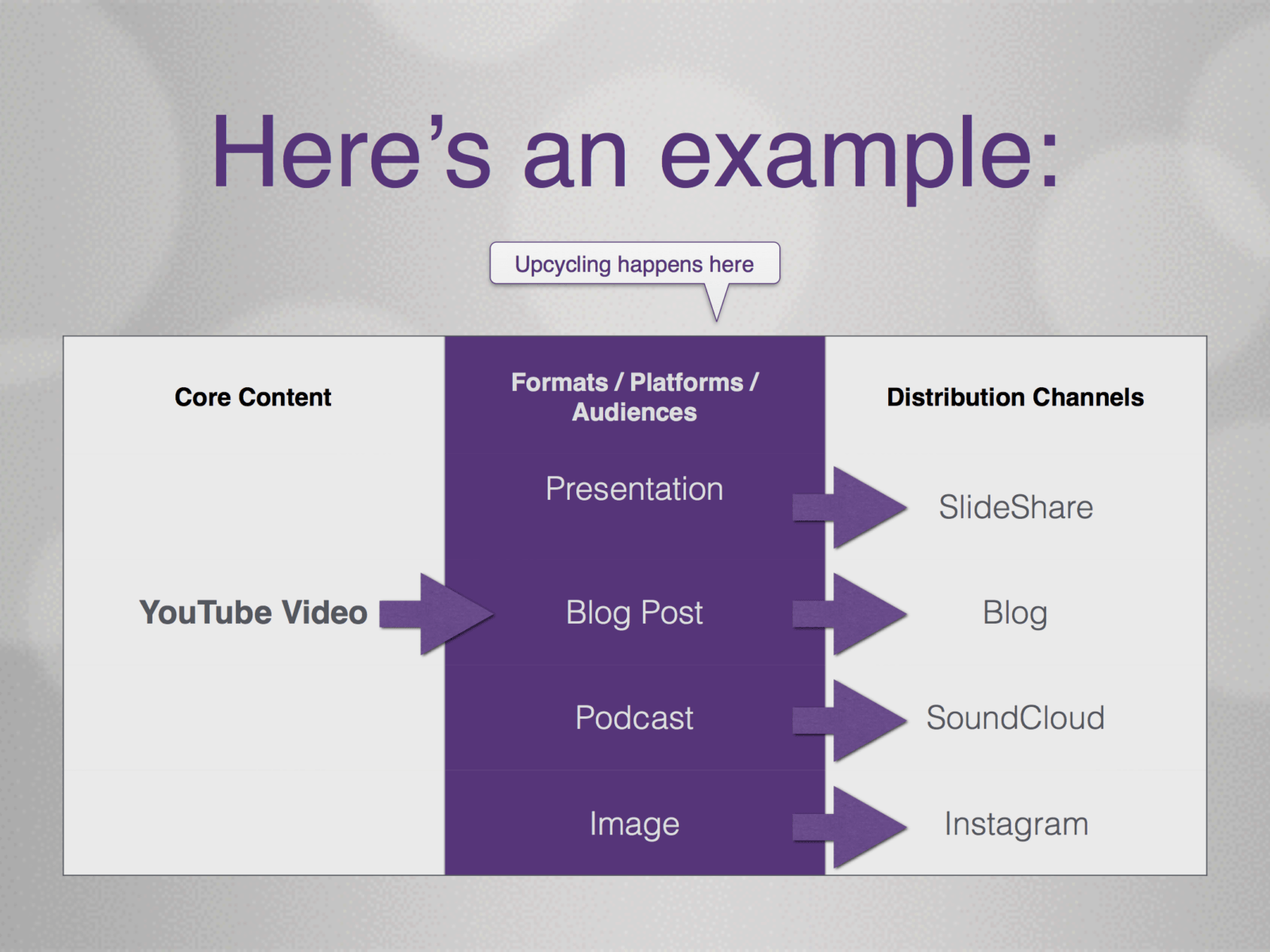 Salma suggests beginning by producing core content, which is video content. The reason for that is because video is the richest format contentwise. Then from that video, you can create multiple types of content that can be distributed via different platforms and attract different audiences.
Let's look at the reasons to upcycle content:
It allows you to focus on creating your best content.

Create content that is centered around something you are passionate about, because that way you will

look for ways to transform it so it can live long.
It's good for SEO

because it will cover different formats such as videos, images, text, and so on.
It extends your reach.

By utilizing upcycling, you are granting access to your content to a wider audience.
It's perfect for increasing visibility without being spammy.

Just as a black dress is part of every fashionista's wardrobe, you have your 'basic' content that you accessorize according to the platform's guidelines.
It respects your audience's learning style.

People have differents ways of perceiving information. For some, it's always the audio, and some require graphic content to memorize something. Cater to all learning styles in order to cover as many potential clients as possible.
It respects the platform.
Upcycling techniques can be used for new formats, new audiences, new platforms, new mediums and new verticals. Make sure you take advantage of all of these areas.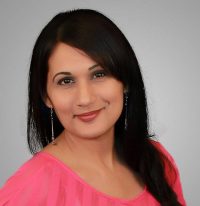 Salma Jafri
Salma Jafri is a Content Marketing Strategist and an International Marketing Speaker. She is the Host of the web show Content Marketing Tips on YouTube, which shows entrepreneurs how to build brands using content marketing. She is a Channel Partner and Contributor at Entrepreneur.com