One of our October's Digital Olympus Twitter Chats was about pros and cons of creepy outreach tactics. You know, all those templated emails with the same subject line flooding up your inbox?
We asked the digital marketing community what they think about creepy outreach and here are the most interesting answers that we've got from them.
Enjoy!
Q1. What are the creepiest outreach tactics you've ever seen?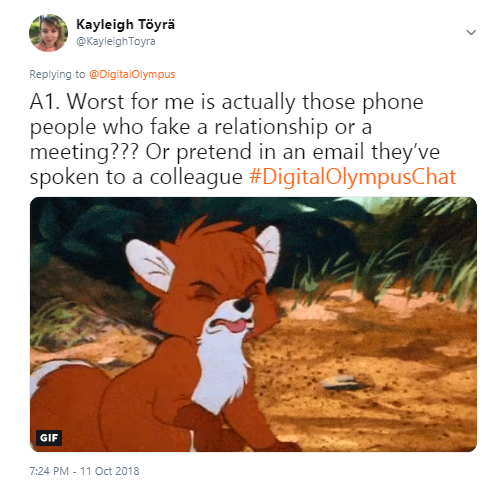 Q2. What is the moment when pushy becomes creepy? Where is the line?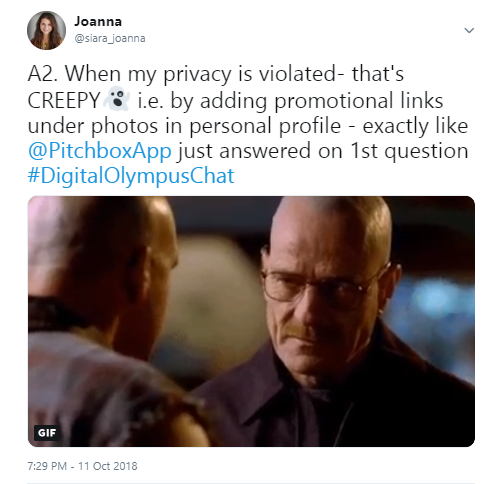 Q3. What are the pros of using creepy outreach tactics?

Q4. What are the cons of that sort of outreach?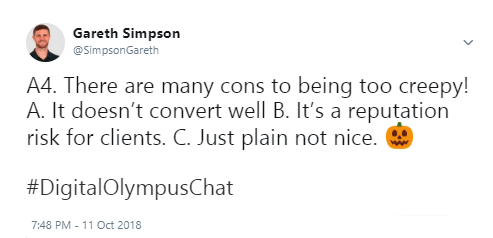 Q5. Have you ever been creepy yourself doing outreach? Maybe at the beginning of your career?
A guy called Bill replied with this: #DigitalOlympusChat pic.twitter.com/KH2lSiuyvV

— Gareth Simpson (@SimpsonGareth) October 11, 2018
Luckily Bill was a good sport and a nice guy. NEVER GET THE PERSON'S NAME WRONG PEOPLE.#DigitalOlympusChat pic.twitter.com/DKmqSVi6Va

— Gareth Simpson (@SimpsonGareth) October 11, 2018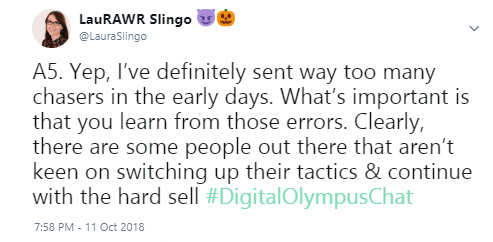 Q6. What is your number one tip for when it comes to making sure that an outreach strategy is well done?

Creepy outreach: a trick or a treat?
An interesting thing that one of our participants, Aprill Coleman, pointed out is that marketers can be excused for being a bit creepy if the overall outreach strategy is smart and well executed. For example, when an email it's too personalized, you might think the company has gone a bit too far. And yet, it is still better than the constant flow of depersonalized cliches that we see each day in our inboxes: they are definitely one too many.