Digital marketing is dead: survival tips for what comes next
Jono has spent years exploring the future of digital, building a vision of what the landscape might look like, and mapping out what we need to do to prepare. However… under his calm, quiet demeanour, he's getting increasingly nervous about where it's all going, and what it means to us as individuals. In this talk, he shares his hopes, fears, and ideas for how to survive in the dystopia of tomorrow.
Jono believes that there are two major changes going on in the digital world: technical revolution and evolution of consumer's expectations and behaviour. The consequences of these changes be will be that some of these behaviours will remove the consumer from the buying cycle, and that we'll need to change how we think about marketing and brand.
Ever since 2003, the digital world has become much more intricate. The demands of content management processes, access management, and version control led to specifically designed content management platforms. In 2009, the world got stagnant. That's why the app revolution is so significant. Apps are so much more interesting than websites. Apps you use on your phone are highly responsive, engaging and proved the best kind of user experience, fast and sleek and personalized. In other words, apps did what websites of that era couldn't do.
Most popular online projects and websites have been carried out with the help of JavaScript framework. However, some of the popular platforms like YouTube, PayPal, or iStock use AngularJS — the technology that powers some of the rich, fluid and interactive app-like platforms a lot of consumers prefer to the static web. Netflix, The New York Times and AirBnb use ReactJS — Facebook's framework.
The point is that the web is changing, brands and developers are struggling to keep up. As a result, we've come from having a slow web to a broken web. Everybody's technical ecosystem has become a bit of a mess.
All of these changes impacted consumer's behaviour. On one hand, we have websites built by companies for either their e commerce or informational purposes. On the other hand, we have platforms — destinations where people want to go and spend their time on, like Facebook or LinkedIn.
This make brands desperate for discovery, engagement and retention. In the meantime, they're resorting to sticking plasters to distribute their message with the help of Facebook advertising or Google AdWords. This, in turn, gave rise to the distributed content ecosystem. This fragmentation means that the consumers are no longer a part of the buying circle.
Systems like Alexa, Siri, Google use the following concepts to make a decision for a consumer:
Availability

(

is it open/nearby/valid?)
Suitability

(

is it good/right/cheap?)
Implied preference

(

does it align with what I understand of your values)
This means, we'll need to change how we think about marketing and brand.
Implied preference is complex. Systems will use past behaviour and connected data as a proxy for preference. And you need to positively influence the consideration set six months before the customer expresses a need. There are ways we can start to think about this:
Explicit actions

(

read an article, liked or shared a post, installed an app)
Networks actions

(

actions from peers)
Lookalike actions

(

behaviour & characteristics of lookalike audience)
But thinking like this requires some radical change and reinvention. Success requires that your brand deliver a valuable experience. All brand interactions, by everyone, affect brand currency, because lookalike audiences influence propensity to be chosen.
So maybe you can't be everything to everyone. But you need to be good to everyone who's anyone, Jono concluded.
He also called all marketers to familiarize themselves with the technologies which are changing the web, consider how this is changing the consumer behavior, prepare for a world where marketing will need to influence inferred preference and to start to optimize for experiences which fulfil a brand promise.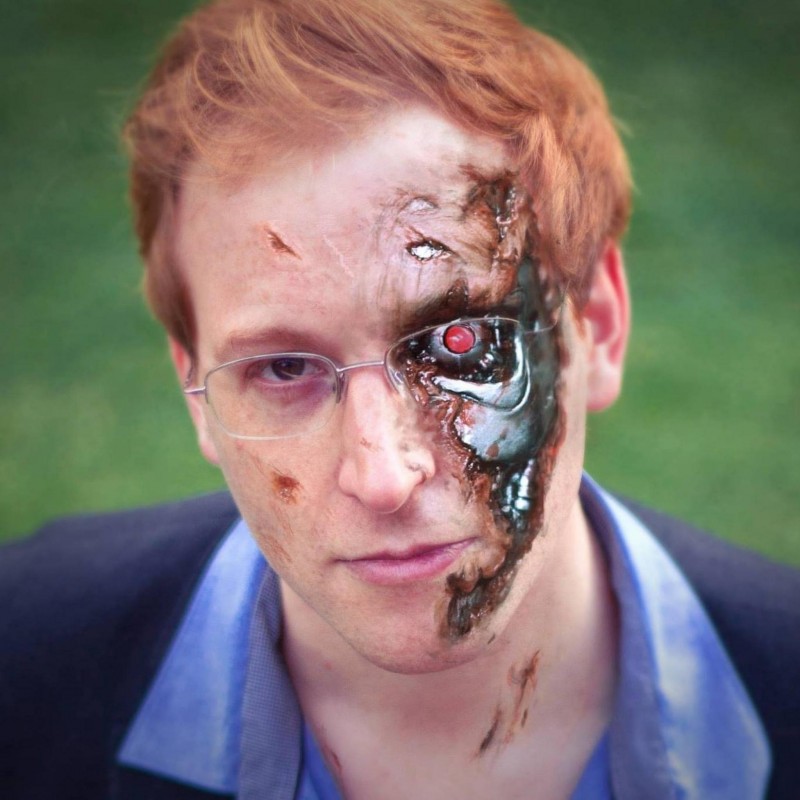 Jono Alderson
Jono is a digital strategist, marketing technologist and full-stack developer with over a decade of experience SEO, analytics, brand & campaign strategy, lead gen & eCRM, CRO and more. He's worked with agencies, startups, and household brands to define, support and deliver successful growth strategies.